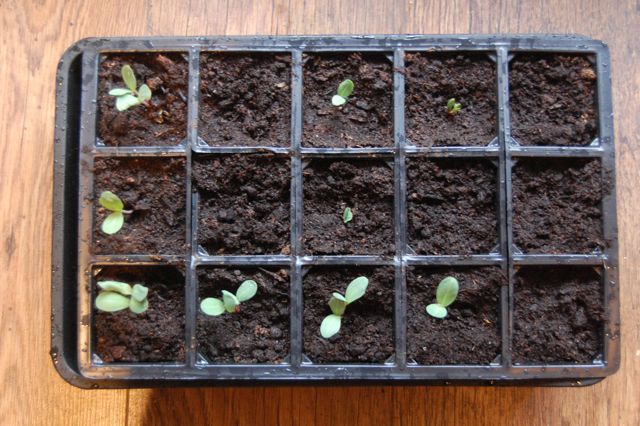 I love germinating the fist Cerinthe seeds of the season…they also seem such a nobel seedling…forthright chaps…marching towards the cut flower patch and certain victory.
I germinated my first tray out in the unheated greenhouse…germination rates were down a little on normal…I suspect this is because it has been a little on the chilly side…I shall sow up another tray or two next week and see how much better they do.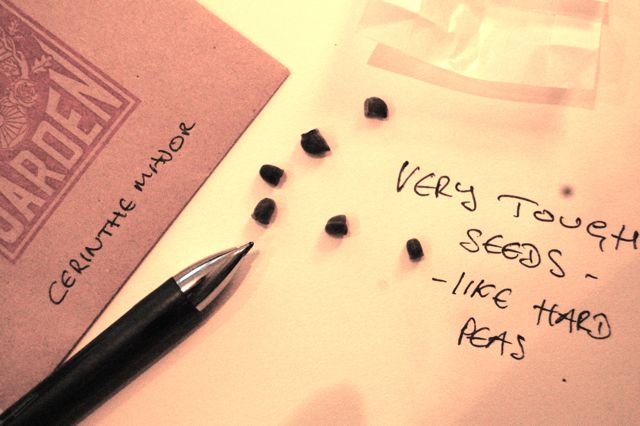 How to germinate Cerinthe seeds.
*I always soak mine overnight in a glass of tepid water…this helps soften their super tough shells.
*Some folk start sowing super early…like February but I don't usually start until the end of March…and I sow right through until May.
*As usual when I sow cerinthe seeds undercover I sow into 15 cell modules…this gives the plant plenty of space to grow before I plant out 4 to 6 weeks later.
*Keep your compost moist but not waterlogged.
*Around Mid May I plant out my seedlings to a space of about a foot apart.
*You will happily find the plants to be slug resistant… :)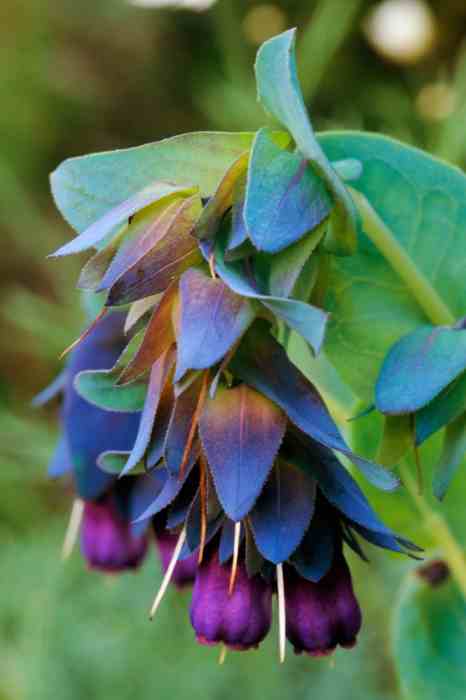 I sell Cerinthe Major at £2.85 per packet.
Have fun mon ami!
Regards
Mr H