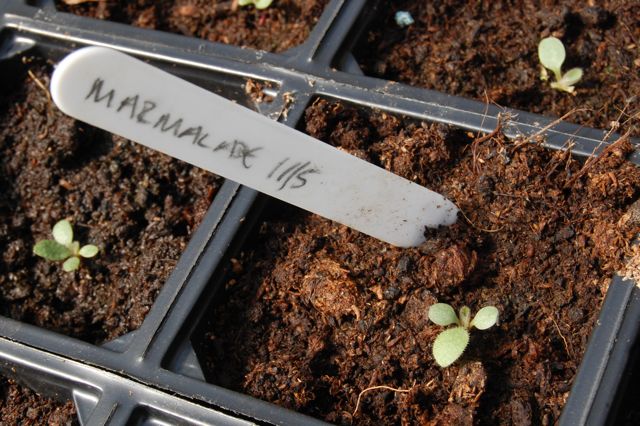 They seem to have taken a while to get going this season…these Rudbeckia seeds were sown 19 days ago. I sowed the seeds into 15 cell modules and simply took out all but one germinating seed from each module. I could have pricked them out and potted them up but I am far too lazy…I have done two trays….30 plants is enough for the space I have this year.
I will hold off putting these out until they are a couple of inches tall and then space them out to about a foot…can't wait to get them flowering…yes they may be 'common' but that's because they are wonderful…summer on a stem.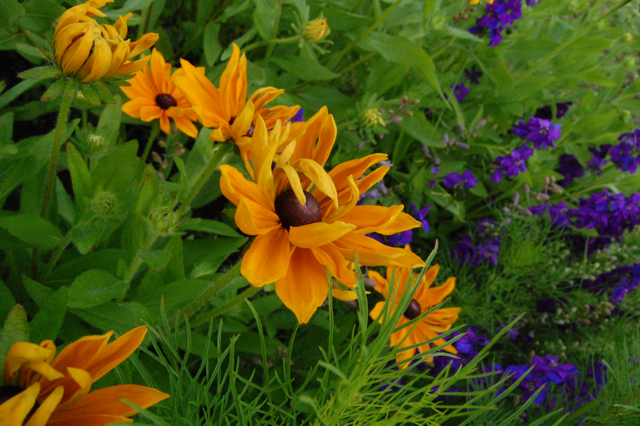 Rudbeckia make excellent cut flowers…they have strong stems and last ages in the vase. Show them with something that spires…like Larkspur…and perhaps some Nicotiana 'Lime Green' to soften up the whole shooting match. These three together won me the double gold at the Corby Round Table Flower Awards circa 1967…I was big back then…I was on fire……
This year I am growing Rudbeckia 'Marmalade' and 'Irish Eyes'…and am also trying 'Cherokee Sunshine'…or something like that…'Karaoke Sunset'?…I will let you know.
Rudbeckias are pretty essential to your cut flower patch…good old, solid, cottage garden favourites…if your granny didn't grow them in her garden then she was probably a German collaborator. Give them a go…don't be a Nazi.
You have plenty of time to get some Rudbeckias started…here are some Higgledy top tips: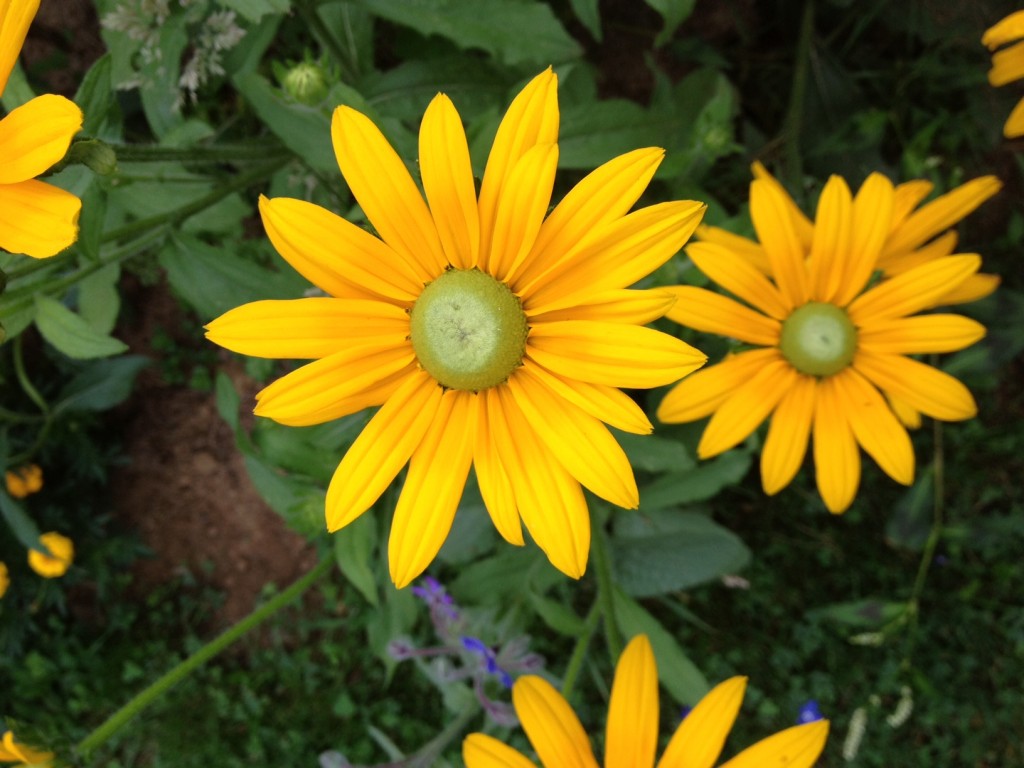 * Start them indoors on a sunny windowsill or greenhouse if you are lucky enough to own one.
*Fill up your seed tray with preferably peat free compost.
*Firm down your compost until it reaches to about 5mm below the top.
*Water your tray BEFORE you sow your seeds.
*Sprinkle your seeds…Rudbeckia seeds are tiny…try not to get 50 in one module and none in the other…personally I lightly sprinkle the whole tray and hope for the best…you have many more seeds than you will need…live dangerously.
*Give the tray the lightest ever dusting of compost…don't bury these seeds too deep…they will hold it against you…these little madams can hold a grudge, be warned.
*Never plant them outside until you are double super sure that the frosts have finished…this is usually later than you think…mid May for most of the UK…but check with the weather man…but not that Michael Fish…he's lost his edge.
Please have a wander around the Higgledy Seed Shop and make me rich beyond my wildest dreams.
Kindest regards
Benjamin