Scabiosa are nothing short of a joy to bring up from seed…they are much smaller than they were this time last year…but then everything is behind.
It will be another couple of months before we get any flowers of him…but it will be worth the wait…the bees will be happy chaps too…they love Scabiosa flowers.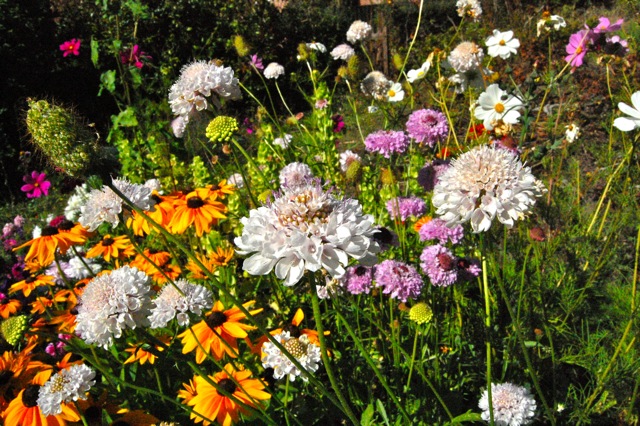 Scabiosa with Rudbeckia…these two go well together….like Summer on a stick…I must remember to plant some out next to each other. Give both plants about a foot of space each side and they will have room to grow properly and have good air flow.
For a growing guide…nip over to: 'How To Grow Scabiosa 'Crown'…and you questions will be answered… ;)
Hope you are all enjoying your weekend.
Ben