Dear old Mary Jackpot-Higgledy used to look after the esteemed  physic garden of East Grinstead in the middle ages. She grew rows of Feverfew to quell the migraines of the well to do Sussex folk…people also said she had the finest ankles in the provinces.
Mary made sure that her Feverfew seed was passed down the generations of Higgledy growers until eventually it has reached yours truly…and my what a gem it is.
Feverfew 'Jackpot' is super easy to grow from seed….and if you wish to have armies of the delightful plants then your dreams can be realised.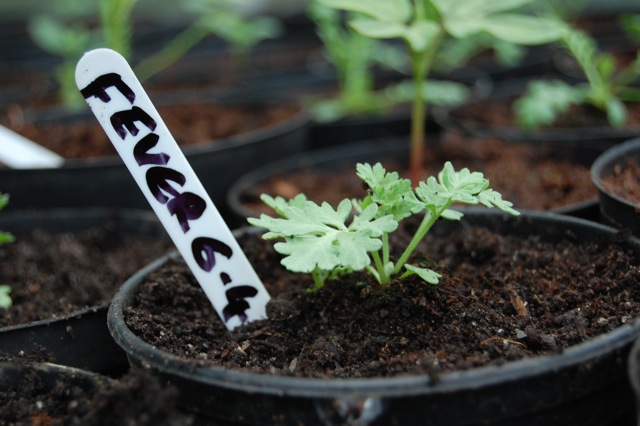 Feverfew is a perennial and herbaceous in habit. Once this little delight gets  going she will return every year without fail and with very little in the way of attention. Very easy to please you might say.
Feverfew will flower from July to October with daisy-like flowerheads 2.5cm across, white rays and yellow disk florets.
The plant has a strong citrus odour and is one of the few flowers in the Higgledy Garden that the bees turn their noses up at…
I sow my feverfew seeds on the surface of compost…and simply keep it moist. You will find you have to thin out seedlings as you can't put just a few in each pot or module…they are too tiny…I simply tease out…and then chuck away the excess…just leave one seedling per pot.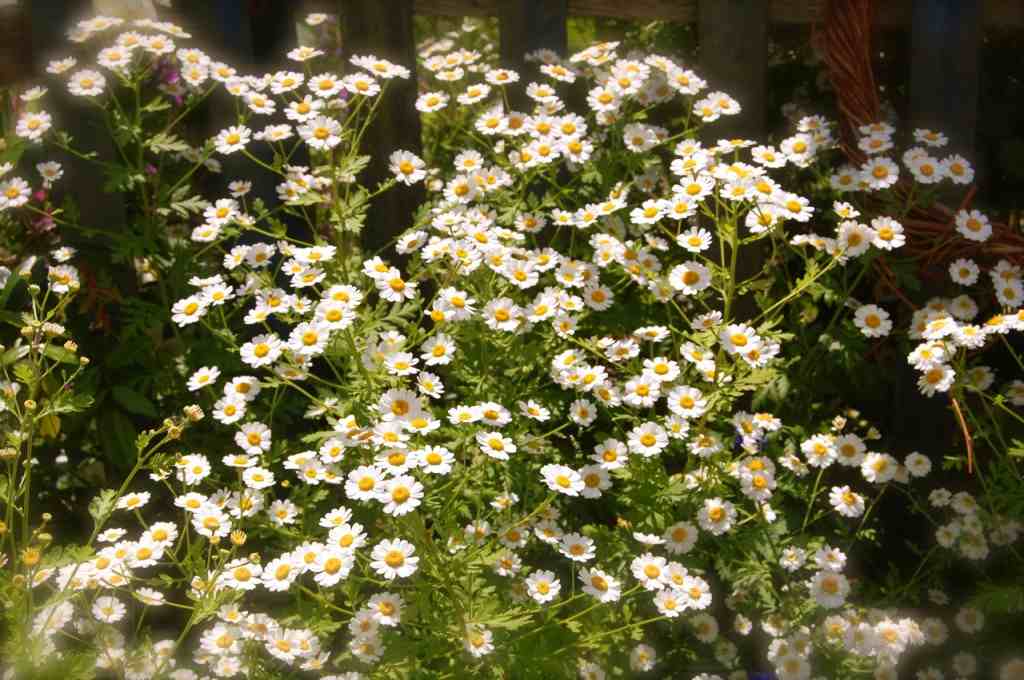 When you bear in mind these plants cost a fiver or more each from the garden centre….you can potentially have hundreds of the floriferous munchkins for under two quid! :)
I sell Feverfew 'Jackpot' for £1.95 for 500ish seeds
Feverfew will add a light and airy vibe to your arrangements…and lend a cottage garden feel. I like showing them with Calendula 'Indian Prince' and Larkspur 'Imperials'…this mix is very old school.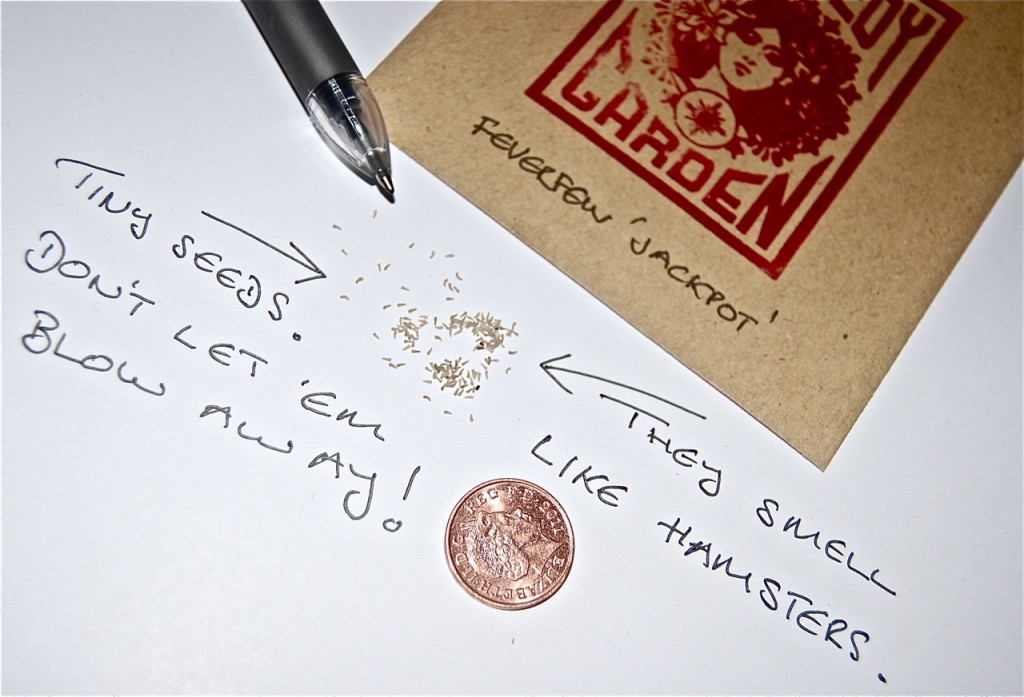 Everything is late this year…I expect some flowers from my feverfew…but next year it will really get going.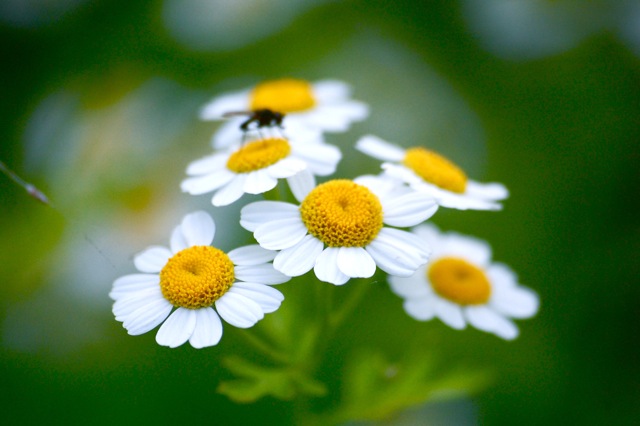 You will find Feverfew and all sorts of wonderful delights in the Higgledy Garden Seed Shop….please take a stroll through it…and spend lots and lots of money.
Best wishes.
Benjamin Higgledy