Great Uncle Hercules Twinkleton-Higgledy was shot down by the Red Baron whilst attempting a daring raid on a Jerry ammo depot in a de Havilland DH.98 Mosquito disguised as an ice cream van. He parachuted to safety, landing in the walled cut flower garden belonging to the glamorous Magdalena Von Hammerstein II.

She found him bruised and bleeding amongst the Rudbeckia and the pair instantly fell deeply and madly in love…she hid him for the remainder of the war and they grew flowers together and sang songs about brown paper parcels and string.
Hercules always maintained that the bright yellow of the rudbeckia had been his guide to safety on the perilous descent  and when he returned to England with his beautiful bride he brought the seeds of the very same Rudbeckia he had landed on…'Irish Eyes…and it is the direct descendants of Magdalena's seeds that we grow in the Higgledy Garden today.
God bless you Hercules!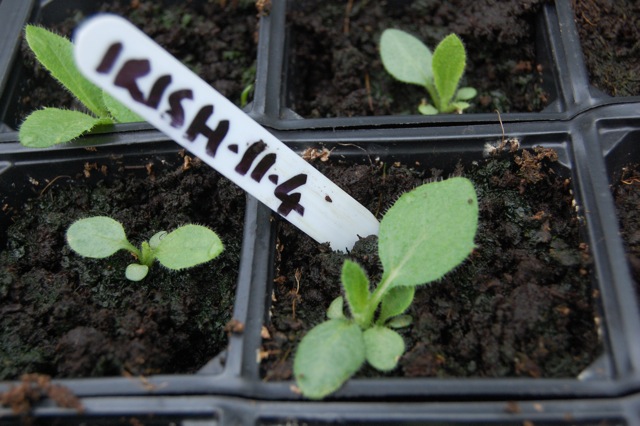 My seedlings have taken a while to get going this year…April was pretty chilly though..they are fine now…and it won't be long before I plant them out.
How To Sow Rudbeckia 'Irish Eyes' From Seed.
*I always sow my Rudbeckia undercover…in a coldframe…on a windowsill…in a greenhouse…or all three.
*It makes life much easier if you sow in modules…in previous years I have always sown in modules with 15 cells (per standard seed tray size) but this year I threw caution to the wind and have sowed some in 40 cell trays…I know how to live.
*Only cover the seeds super lightly with your compost…or use a sprinkling of vermiculite if you are organised enough to have some.
*Nearly always you/I will sow too many seeds…they are tiny and the urge to sprinkle too heavily is irresistible…but you MUST thin these out to one seedling per cell.
*After about six weeks…and after the frosts have finished being boring and have naffed off back up to Lapland, then your seedlings can be planted outside.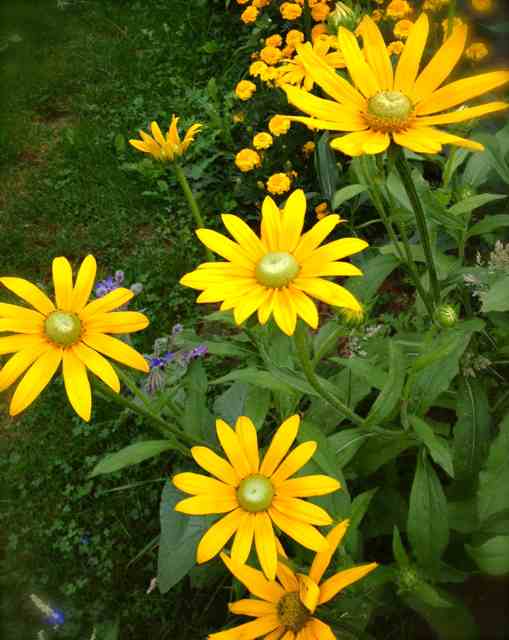 *Make sure they are planted in full sun.
*I plant mine to a foot…or perhaps a little more apart.
*Rudbeckia 'Irish Eyes' are fairly drought tolerant but they will need water whilst they are getting established.
*By cutting the blooms for the vase she will produce more flowers…we like this sort of behavior.
*If we have a VERY mild winter the plants may survive for another season…I am going to try fleecing a square metre of them this year as an experiment. (*geek.)
'Irish Eyes' is an outstanding cut flower…and with just a little effort you can have a good amount of plants that will provide lashings of flowers from mid summer through until the frosts.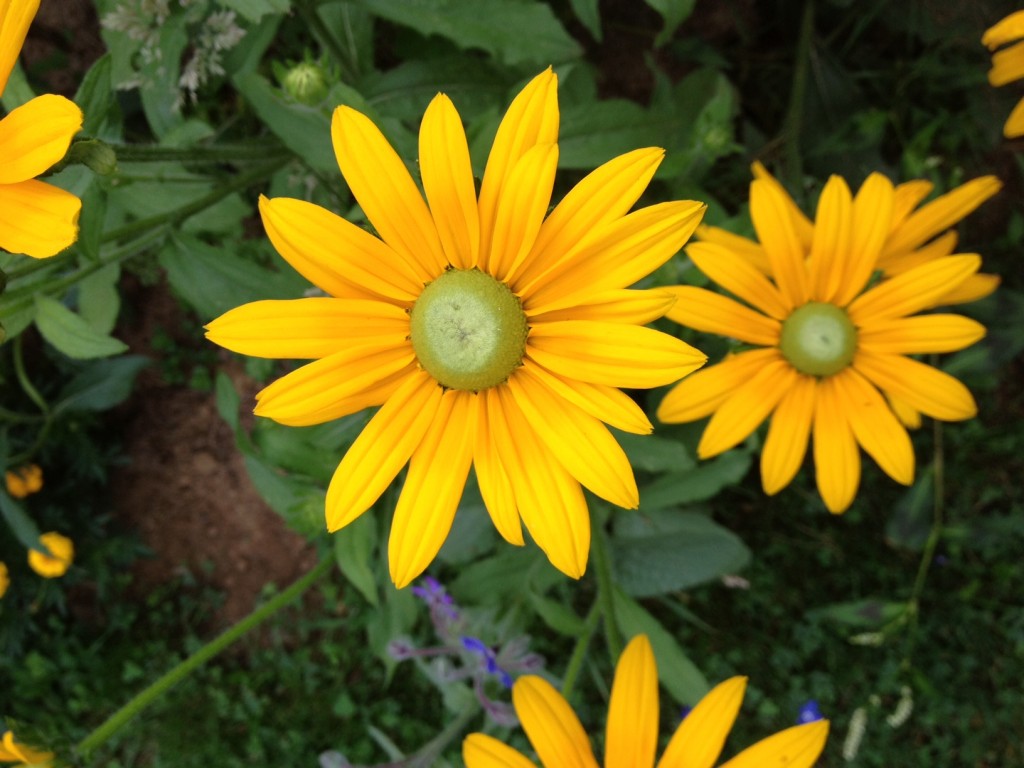 Top Rudbeckia trivia: Rudbeckia was named after the Swedish botanist Olaf Rudbeck…his life work was a series of awesome plant drawings…which all got burnt in a warehouse fire whilst poor old Olaf was still alive to see his achievements destroyed…Olaf is a hero of the Higgledy Garden…he would have got on well with Hercules I'm sure…
I sell Rudbeckia 'Irish Eyes' at £1.95 for 300ish seeds 
 Try growing and showing 'Irish Eyes' with Dill 'Mammoth' (For some height interest)…and something citrus green to compliment the heat of the yellow/orange…Bupleurum would be good…or Nicotiana 'Lime Green'…also use Blue flowers as an opposite…for some contrast…'Blue Ball' cornflowers will rock with Rudbeckia…