Gypsophila 'Covent Garden' is the best Gypsophila you can grow in your cut flower patch, to my mind at least. 'Covent Garden' has masses of white flowers on grey green foliage…it is one of the best foliage fillers in the business…it has an ethereal quality to it.  Florists get all hot under the collar trying to get hold of the best stems. Best of all for us growers, it is easy to grow Gypsophila from seed.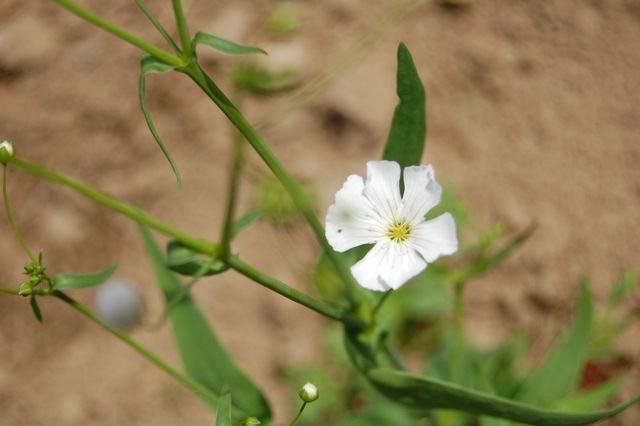 My spring sown Gypsophila seed has JUST started to flower…had I sown some in the autumn no doubt it would be flowering its hat off right now.
How To Grow Gypsophila 'Covent Garden' From Seed.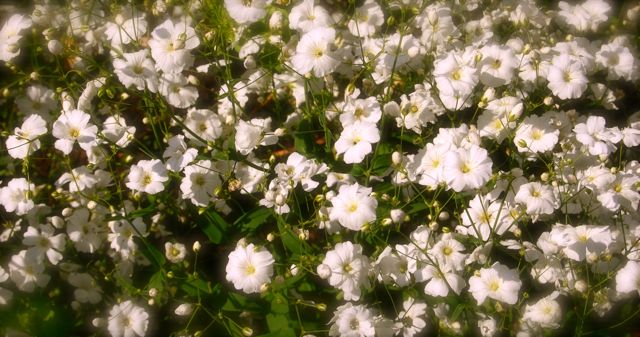 *First things first…our flowery chum Gypsophila needs/wants/demands a bed in full sun. Dig the bed over and make sure it is weed free and the texture of the earth has been raked to a fine tilth.
*I sow mine where they are to flower as they don't like root disturbance.
*Sow thinly in pre-watered drills. I sow in a bed that is roughly three feet wide…I make three straight seed drills each a foot apart.
*Water these drills BEFORE you sow your seeds.
*Cover these seeds with about 5 mm of earth…I just lightly rake soil over.
*I sow my first row in late March/early April and then sow a row every few weeks until the beginning of June. I sow a final batch in Autumn. The ones I sowed in Autumn 2011… started flowering in November… disaster… had to dig them up… they were sown in late August and the mild winter brought them on too early. This year I will sow in September.
*They may need staking if your patch isn't sheltered.
*Keep them moist but not waterlogged.
*Thin to about a foot apart.
*They should germinate in about a fortnight.
*Keep the bed weed free…(Yes I know that bit is boring)
Using Gypsophila In The Vase.
…excuse lack of pics…I was rubbish at remembering to take shots of arrangements last year…I shall be all over this year…honest.
Gyp' can be used with masses of flowers…it will add an airiness and a lightness to most combinations. However…beware of going over the top flouncy….using it with flowers such as Cosmos 'Candy Stripe' and/or Aster 'Ostrich Plume' may end up with a display that looks a little Barbara Cartland meets Graham Norton.
I use Gypsophila with plenty of Cornflowers and Scabiosa for a country feel…also try Larkspur 'Giant Imperials' for a country kitchen vibe.
Let me know how you get along with your Gypsophila seeds.
I sell Gypsophila 'Covent Garden' seeds for £1.95 for 1000. :)
Kind regards
Benjamin
PS If you are looking for seeds to sow now…click: 'Seeds To Sow In July'