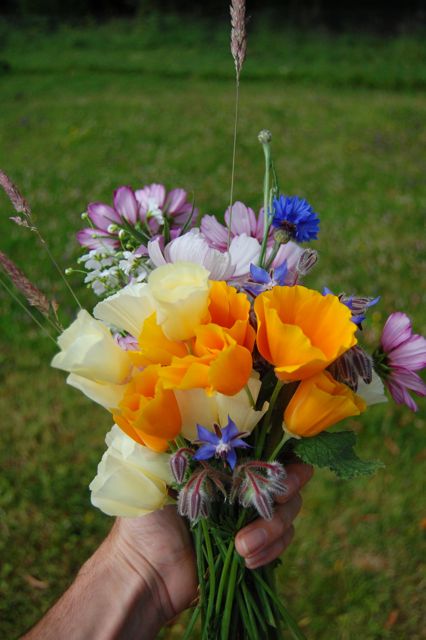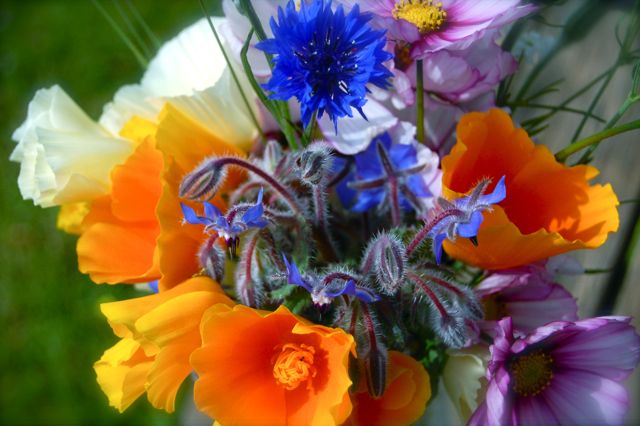 I am keen on Borage in country style flower arrangements…blues are seldom seen in the cutting patch…Borage and his chum Cornflower 'Blue Ball' are the best blues…hands down.
This sort of arrangement looks great just thrown into a jug…no messing about.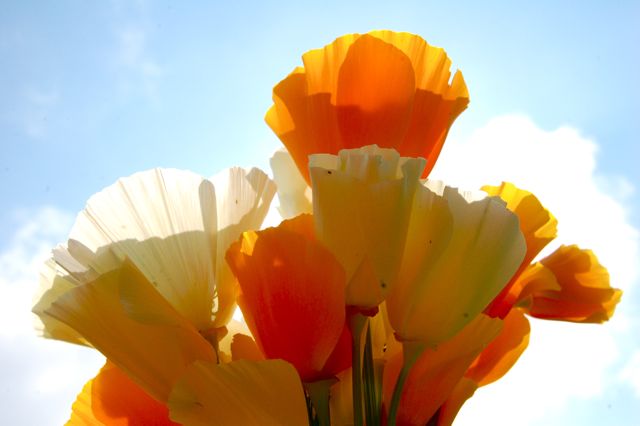 I grow two Eschscholzia varieties, 'Orange King' & 'Ivory Castle'. I have used both of them today…they are super, double awesome and SO prolific. I only made one sowing this season which means I will have  limited flowering season…I am beginning to wish I had sown another batch in mid May. One can also make a sowing in Autumn…well worth doing for bigger plants and an earlier flowering the following year.
Other flowers that are just coming into flower that I resisted adding were: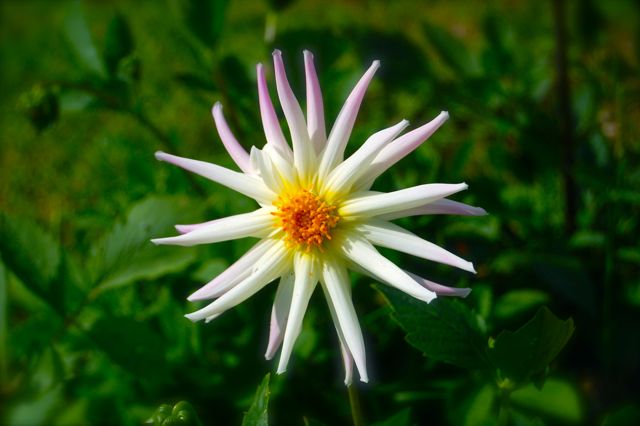 It's always a pleasure to see 'Cactus' arrive in July…folk don't realise just how easy they are to grow from seed…piece of cake.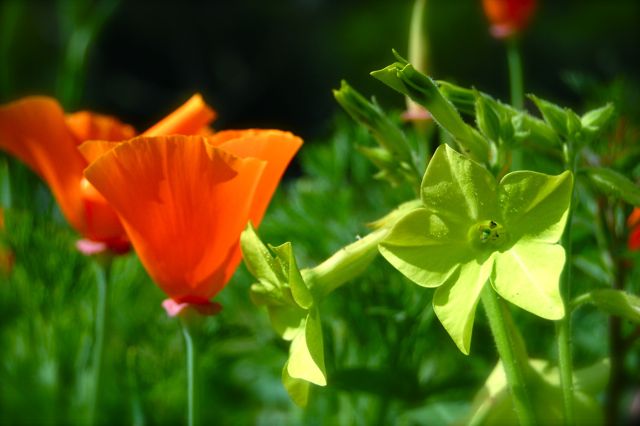 I have lashings of Nicotiana 'Lime Green'…it is an incredibly useful flower in the Higgledy, cut flower empire of dreams…I will use some next time…probably tomorrow in fact.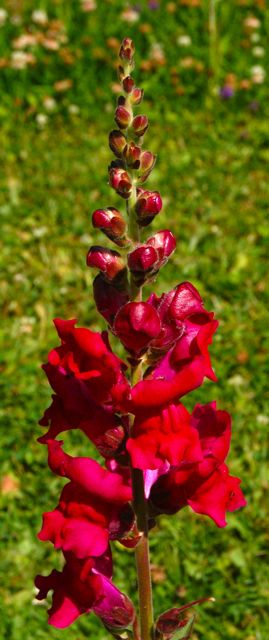 I am rather taken by 'Puff The Magic' Snapdragon…he will making an appearance in a vase any day. :) 'Puff' also is one of the 20 varieties in my 'Complete Cut Flower Seed Collection 2014′
Kind regards
Benjamin Higgeldy
PS  Clicking the Facebook like button below will activate an ancient pagan spell which will keep your car from breaking down for at least 12 months. #truefact.
PPS To view last weeks seasonal bunch click: 'First Week In July'
Have fun folks…