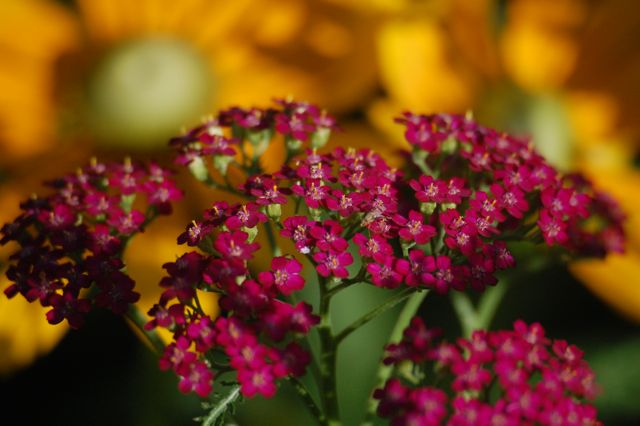 I only have a few perennials in the cutting garden…I just LOVE growing annuals so have little space for them. Achillea 'Cerise Queen' is one perennial that I am very fond of…also it is a really easy one to grow from seed so I know my customers love it too. Bear in mind these plants will cost you upwards of a fiver each from a garden centre but you can have hundreds and hundreds should you wish from just one packet costing £1.95. 'You do the math' as our cousins across the pond would say.
Achillea 'Cerise Queen' is also REALLY low maintenance, pretty much drought tolerant, lasts ages in the vase and will keep coming back year after year to make you happy…a bit like a flowery Santa…but in summer…and without the beard..or presents.
ALSO if that wasn't enough…it will flower in the first year, unlike many perennials.
How To Grow Achillea 'Cerise Queen' From Seed.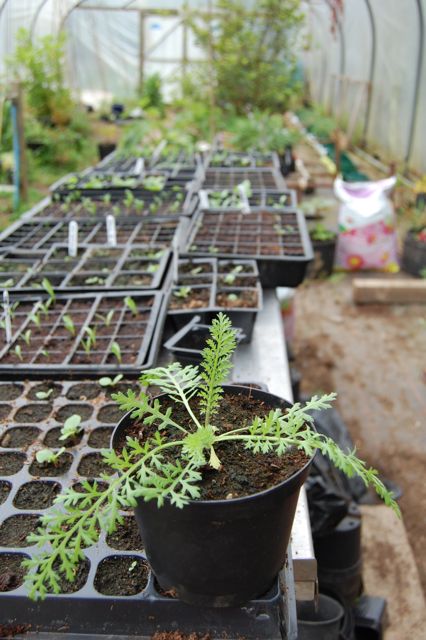 *Achillea like a position in full sun…so prepare a bed where there is lots of the stuff…and make sure your soil is worked down to a fine tilth.
*They will tolerate a dry soil but preferably a free draining site.
*I sow Achillea early in the season…late February to early April, generally. Also you can make an Autumn sowing…I heartily recommend this.
*Sow thinly and do not cover or cover REALLY lightly…the Achillea seeds need light to germinate. So best water the ground first…this stops you washing the seeds away.
*Space out your seedlings to about 18 inches.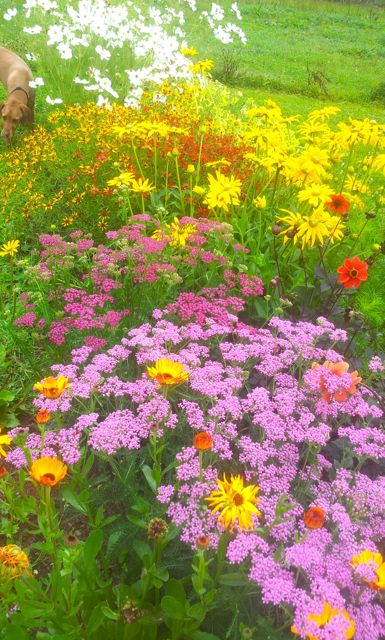 *You can also start them off in pots. (I do both) However…don't transplant outside until after the frosts.
*Keep the little darlings moist whilst they are becoming established…but not waterlogged.
Try them in the vase with Cosmos 'Purity' which will soften them up…or Cornflowers 'Blue Boy' to continue the cottage vibe but with a contrasting colour…the combo is gobsmackingly gorgeous.
Top Trivia!: The scientific name Achillea is for the Greek mythological character Achilles. According to the Iliad, Achilles' soldiers used yarrow to treat wounds hence the common names "All Heal" and "Bloodwort"
Have fun one and all.
Regards
Benjamin