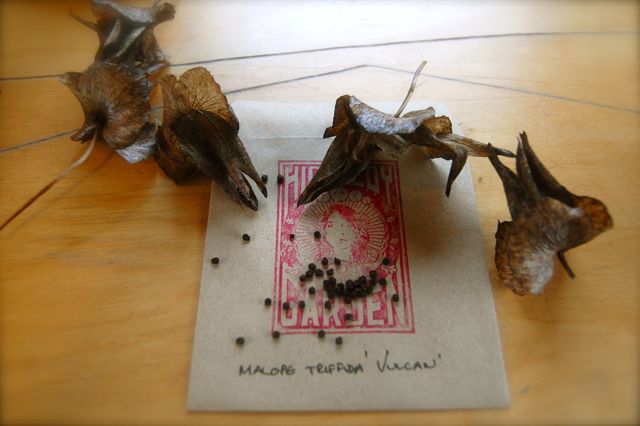 Malope Triffida 'Vulcan' is one of the wow factor flowers you can easily grow in your cut flower patch. Stunning satin like magenta petals show off a lime green star in the centre of the flower. I have always had trouble photographing the little minx…you will have to take my word for it that my pics really don't do justice to this little cracker.
How to grow Malope Trifida 'Vulcan' From Seed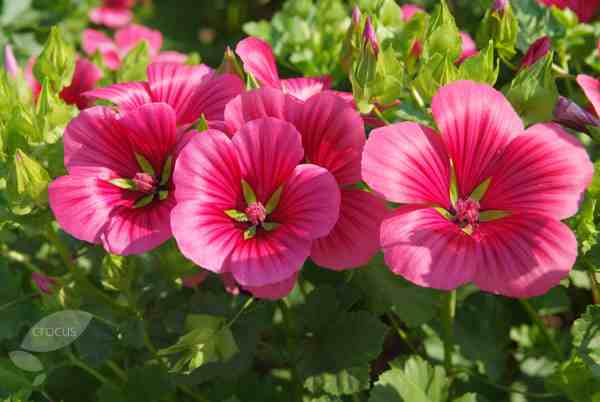 *First prepare your bed, as always to a good and deep fine tilth. Malope can handle partial shade, but full sun is best.
*Ever so gently cover the seeds..really lightly…they like light to germinate.
*I start some off in modules in early April…and then sow a second batch directly into the soil in mid May.
*I sow mine in straight lines about a foot apart and I space my plants a foot apart also. Some folk like to give them more space.
*I would strongly suggest staking them…she doesn't get up once she falls on the floor.
*Malope Trifida will flower 12 weeks after a Spring sowing.
*Malope will keep producing flowers for you if you keep picking them and dead heading them.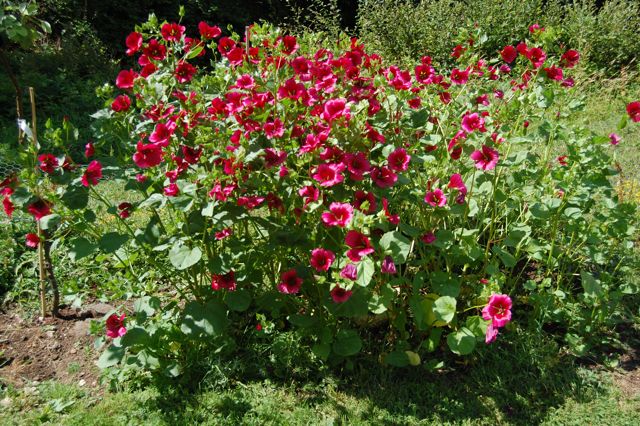 I sell my Malope Triffida 'Vulcan' at £1.95 For 75ish seeds.
Try growing them and showing them with Cosmos 'Purity' and throw in something a bit tall and peculiar (No…not me) like 'Bells of Ireland'…
If you are interested in having your own cutting patch then defo try giving 'Vulcan' a go…it's easy…productive and VERY beautiful.
Have fun!
Kind regards
Benjamin Higgledy