I know the cutting gardens are still going strong but I thought I'd go out on a limb and put forward my favourite annual flowers of the season. (I have based this on pure alpha male instinct and good taste.)
In reverse order!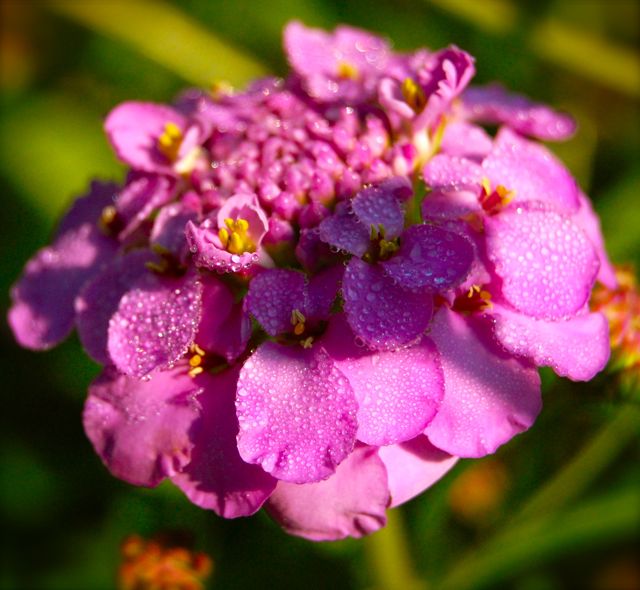 5: Candytuft 'Crown'. Despite a slow start due to out Arctic-ish spring our friend Candytuft came up trumps….oodles of lovely flowers for the vase, wonderful colours from whites to deep pinks…it just kept on and on. Good show! Ra ra ra!
4; Eschscholzia are just so reliable and vibey. I grow 'Ivory Castle' and also 'Orange King' both are fantastic…their vase life can be five days, longer than most folk give them credit for…AND they are so prolific…who cares if they don't last long…just pick some more of the beauties! The heat wave certainly helped them along this year.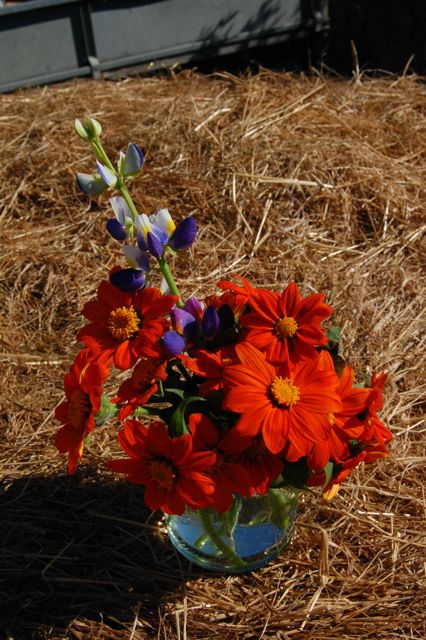 3: Tithonia 'Fiesta Del Sol'. This Tithonia is much more compact than most which makes it amazing to use in jam jars or smaller vases. The plant is simply packed with flowers which keep coming as you pick 'em. Delightful!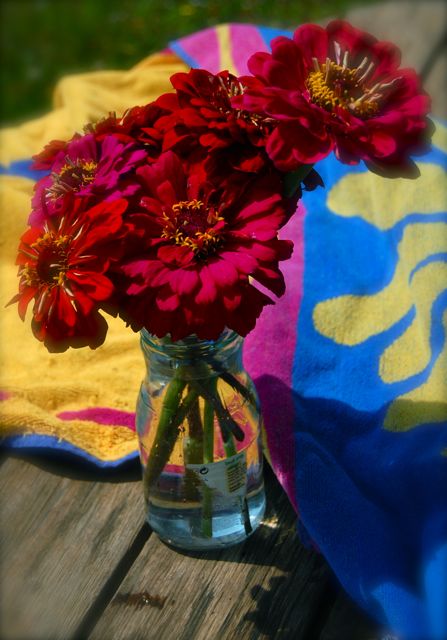 2: Zinnias as always have performed well but this summer they have done super double well…and are still going strong. I sowed a few very late ones in the last week of June. They have just started flowering and I picked the first bunch today…'appy days! ;)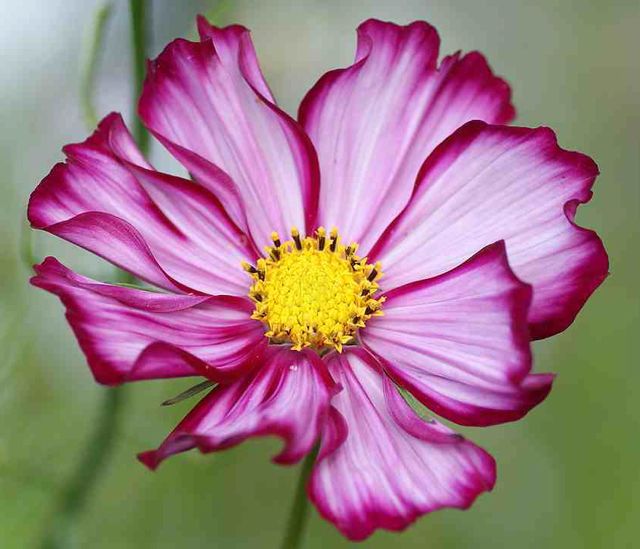 1: Cosmos 'Candy Stripe'…not only was 'Candy Stripe' my fav Cosmos of the year…but I think it is my fav flower of the year. What a scorcher…tres chic and tres sexy. Early to flower and later sown ones are still going strong. Looks awesome in the vase and goes with just about everything.
'Candy Stripe' is in the 'Higgledy Complete Cut Flower  Patch Seed Collection' 20 packets for £19.50 inc FREE shipping. :)
…rest assured this Top Ten list will be completely different in a month…I am just soooo fickle.
Kind regards
Benjamin Higgledy