Why create a cutting garden?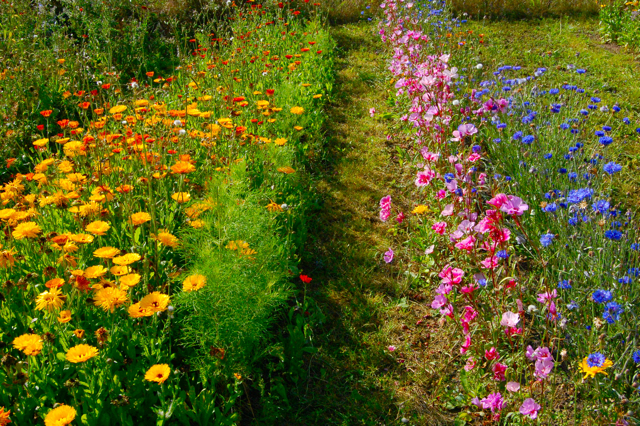 Creating a cutting garden is something many gardeners think is a tricky thing to achieve, nothing could be further from the truth and when you have made your first harvest of home grown cut flowers you will never look back. If you are someone who likes cut flowers in the home or likes giving their loved ones cut flowers…or indeed likes giving flowers to those who they would like to become their loved ones….then I suggest having a go at creating your own cutting garden.
Even from a modest sized cutting garden you can fill your home with flowers from May through until November with ease. These flowers will also bring wildlife into your garden…first the bees and the butterflies will drink their fill of nectar and then the birds will feast on the seeds.
Over the next four days I will be breaking down the creation of a cutting garden into four easy steps:
Step one: Planning where to site your cutting garden and how to prepare the beds for sowing.
Step Two: Deciding what flowers to grow. Annuals v's perennials.
Step Three:  How and when to sow up your cutting garden….and how to maintain it.
Step Four: Harvesting flowers, best practice…including tips on 'conditioning' and how to make your flowers last longer in the vase.
…I shall get on to writing step one right away…but I warn you that I shall be doing whilst keeping one eye on an episode of Kojak…so please forgive me if I slip into 1970's New York street slang…"life isn't all cream cheese and bagels, baby…"
Regards
Benjamin Higgledy
Please visit my seed shop…it makes me happy.