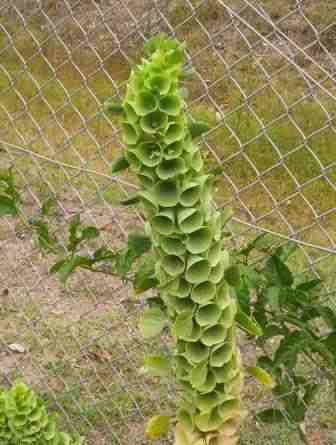 Molucella or Bells of Ireland as they are more commonly known are very handy creatures to have running about in your cutting patch. They act as a magnificent foil to your other flowers. Molucella has a peculiar texture…it's spiky…sort of…but remains very tactile. It is apple green…or more like the colour of that old fashioned soap Granny Higgledy used to make me use.
Molucella is native to Turkey, it is a summer flowering annual…in the weird, wonderful and sometimes kinky world of the Victorian era, in their 'flower language' it represented good luck. Another oddment is that Molucella is a member of the mint family…I can never quite get my head around that.
I found this written about Molucella from the creative folk at flowerangels.com:
    "Molucella – also known as "Bells of Ireland" – is a wonderfully versatile flower, used widely throughout the flower industry. While retaining a distinctly rustic charm, echoing the traditional lines of the foxglove, it also gives an eclectic modern edge to many flower combinations; it also looks fantastic on its own, just 6-7 stems standing tall in a stylish glass vase. The marvelous lime green bells of the flower calyx make this a consistently popular flower – and deservedly so! While "Molucella laevis" is often referred to as Bells of Ireland in sunny England – and the rest of the UK – it also has other common names depending on locality. In Australia and New Zealand for example, molucella is more commonly known as Canterbury Bells."
 
How to sow and grow Molucella/Bells of Ireland.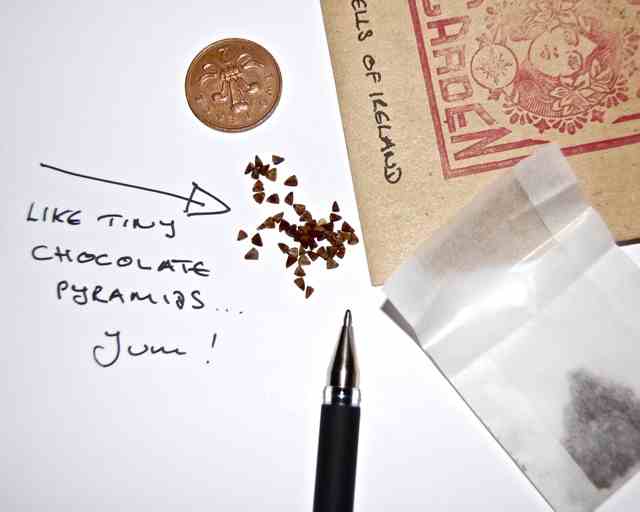 *Dig over your bed and add some organic material, home made compost is best.
*I sow early in spring, they tolerate light frosts. In fact they need a cold spell in order to get going….but you can simply pop the seeds in the fridge for a week before sowing.
*The seeds need light to germinate, so don't bury 'em….but press them firmly into the soil for good contact.
*I sow a batch or two indoors at the beginning of April and then some outside May.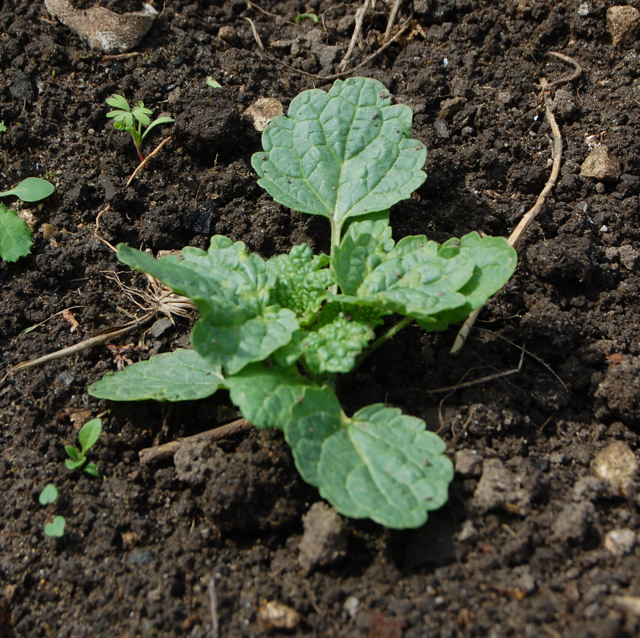 *Space them a foot apart, or a little less.
*They need lots of sun…think Turkey, not Dublin.
*They need to be kept moist while they become established.
*You may need to stake the rascals otherwise they can take a tumble in a high wind…which is very tedious….I didn't stake mine last year and they were fine.
*Bells of Ireland usually flowers in July/August but can flower until the frosts with successive sowings.
*I have heard of folk germinating seeds in the fridge…I haven't done this myself as a fridge is for keeping beer, and rhubarb yoghurt in.
Try 'Bells of Ireland' with Zinnia, 'Mammoth' or especially with the luscious Rudbeckia, 'Marmalade'.
I can't seem to find any photos of Molucella in the vase…perhaps @sanguisorba has some….I will ask.
I sell Molucella at £1.95 for 150ish seeds :)
If you're looking for a foliage foil with class then this is the ticket.
Kind regards
Benjamin Higgledy