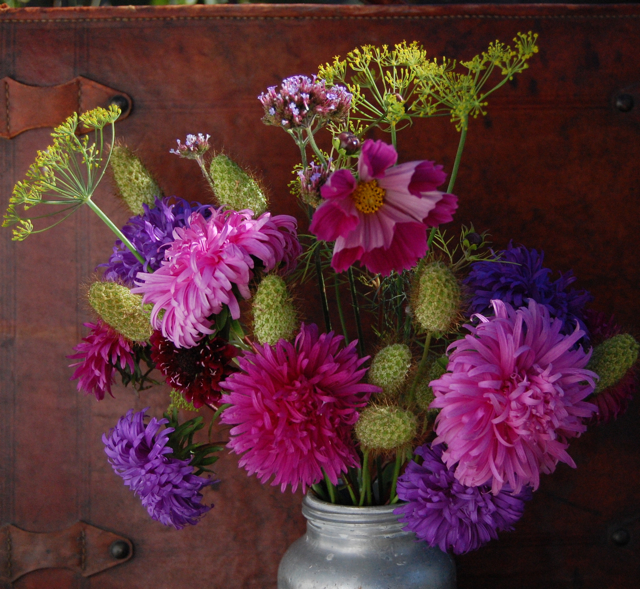 It was Wilberforce Higgledy who first stumbled across  the delights of Aster 'Ostrich Plume' as a cut flower. He had spotted it in the late 20's in the gardens of one his lovers…he wrote in his diary…'Ostrich Plume has all the flounce, excitement and feathery danger of a  cocaine fuelled flapper…I have prepared a bed…I simply MUST have her ' Since this entry, Aster 'Ostrich Plume' has never once been left out of the Higgledy cutting patch.
"Why Is Aster 'Ostrich Plume' Such A Swimmingly Good Cut Flower, Mr Higgledy?"
There are plenty of wonderful Asters about and I shall be adding a couple more to the shop next season, but 'Ostrich Plume' stands out on its own…imagine  Barbara Cartland on a stem and you won't be far off the mark. Fluffy violet, crimson, power pinks and lavender blooms top stems of a good length and strength. They last well in the vase too…but remember to change the water regularly…preferably every day, I know that this can be a terrible bore but life isn't all cream cheese and bagels, baby.
How To Grow Aster 'Ostrich Plume' From Seed.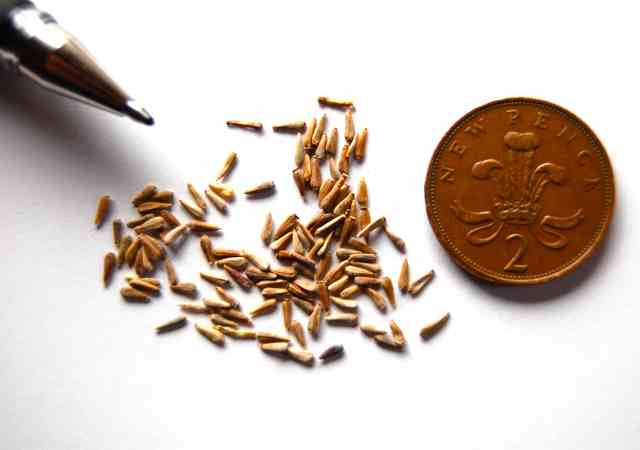 *I start mine off in three inch modular trays, undercover at the beginning of April. Then sow some more outside in early May.
*Sow them to a depth of about 3 millimetres…(That sounds geeky…just make sure they are covered properly)
*Some folk sow much earlier, February and March…I think that's too early…but experiment if you fancy.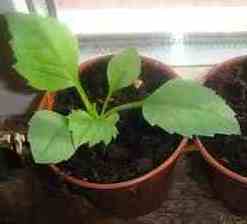 *After about six weeks and after the frosts have finished…and be CERTAIN of the finishing of the frosts… plant outside a foot apart from each other.
*Make sure they are in direct sun…a little shade is OK, but not too much.
*Ensure that the ground is free draining.
*Mine flowered in July right through into October.
*Dead heading will keep the little darlings flowering.
I sell Aster 'Ostrich Plume' at £1.95 for 250ish seeds.
Have fun my pretties.
Regards
Benjamin Higgledy