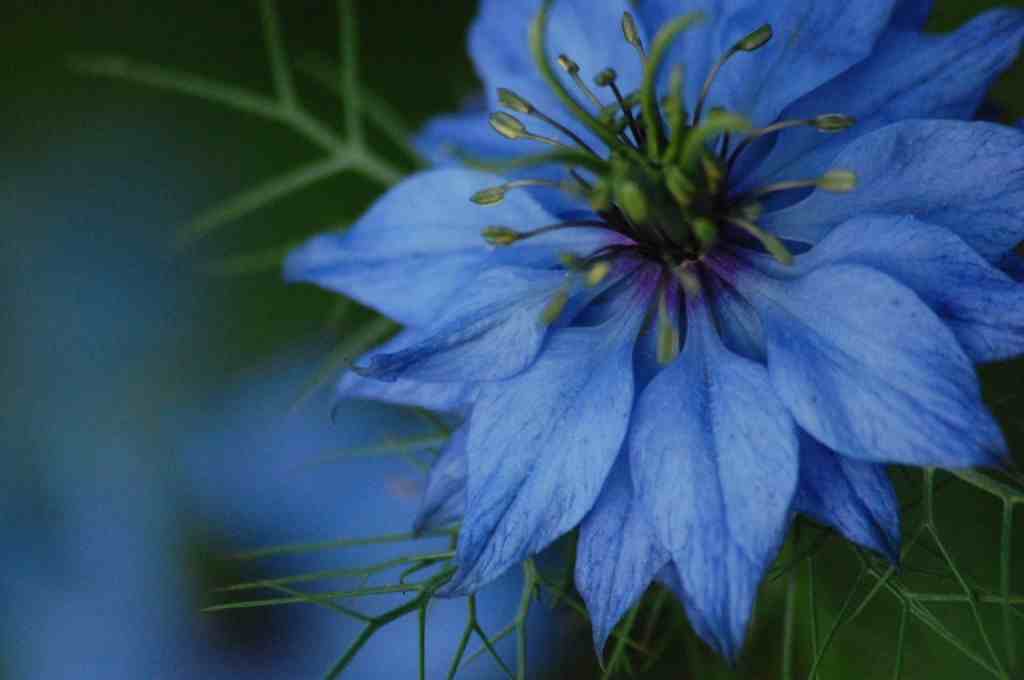 I first set eyes on Nigella 'Miss Jekyll, Light Blue' as a seventeen year old school boy in the cottage garden of my French teacher Miss Templeton…with whom I would share a few glasses of pastis, in the days before such things were frowned upon. I remember watching her cigarette smoke gently filter through a vase of the sky blue beauties before drifting out towards the moon through her open bedroom window.
Let us see what our friends at the RHS have to say about the flower:
           "Nigella are upright, bushy annuals with finely dissected leaves and solitary flowers with 5 blue or white, petal-like sepals and feathery bracts, followed by ornamental seed pods
'Miss Jekyll Light Blue' is an annual of erect, bushy habit, with blue flowers 4cm across, borne in summer well above the feathery foliage, and followed by decorative inflated seed capsules" RHS (Plant selector)
If like me you are into country style flowers then you can't manage without Nigella…here are a few growing tips.
*I prefer to direct sow mine as they are not keen on root disturbance. Having said that I know plenty of folk grow them in modules without issue.
*You will get a longer flowering period if you make two or three separate sowings. I make a September sowing…one in early April and another in early May.
*Nigella loves gravel drives and pathways and will happily self seed there year in year out.
*Only cover the seed VERY lightly
*Sow somewhere that gets heaps and heaps of sun.
*Thin seedlings out to about six inches.
The other wonderful Nigella for cutting is 'Persian Jewels'.
You can buy Nigella 'Light Blue' at £1.95 for 400 seeds from the Higgledy Seed Shop.
Try Nigella in the vase with some bright yellow Rudbeckia 'Irish Eyes' for a toe curling combo…
Have fun!
Kind regards
Benjamin Higgledy