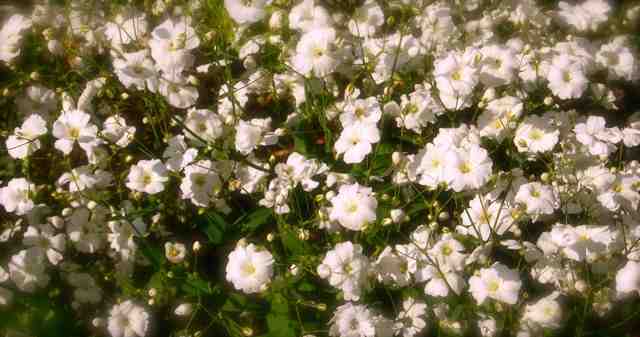 Gypsophila seems to have dropped out of fashion in the last few years…probably because florists have been using it in an overtly over flouncy manner…especially in my big fat gypsophila wedding type affairs. But I think it just needs better PR…I wouldn't be without it.
'Covent Garden' has delicate sprays of single white blooms for borders and the perfect filler in cut flower displays. It adds an airiness to any arrangement….in a way it gives of an ethereal vibe…so be on your guard for a spiritual experience.
The genus name is from the Greek gypsos ("gypsum") and philios ("loving")…bit of trivia for you… ;)
Top Tips For Growing Gypsolphila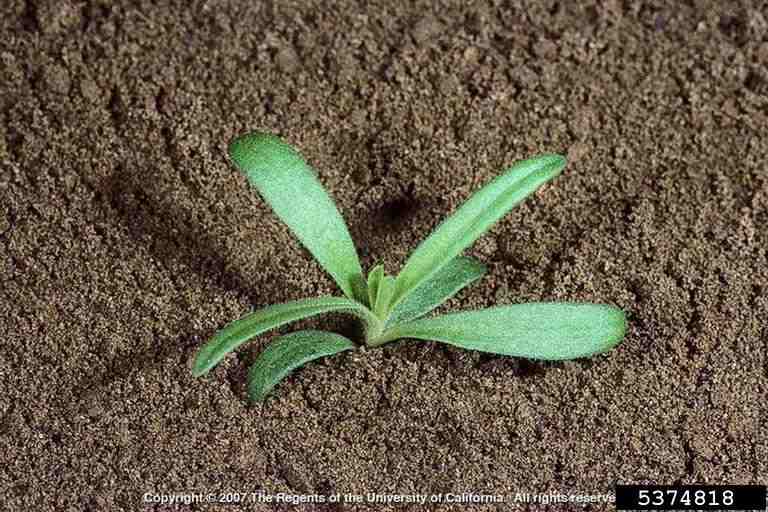 *Prepare a bed so it is weed free…and in FULL sun.
*Always direct sow the seeds as the plants don't like root disturbance.
*Generally I make a sowing in mid April and another in September.
*Sow a little deeper than you would ordinarily for a seed of its size (Usually a rule of thumb is three times the width of the seed….but pay too much attention to this) I sow Gyp to about 5mm.
*Keep the seed bed watered until the plants are established…but not water logged. In mid April the showers should do the work for you…rain water is better for seeds than tap water…it is warmer for a start…and it hasn't got any chemicals in it…well….it shouldn't have. (whatever happened to acid rain?)
*Space out your plants to about a foot.
*Try displaying them with something unflouncy like Echinops to make a bold statement and/or Cerinthe perhaps…? Another contrast would be to use a flower with a very defined shape like Rudbeckia or Dahlia.
I sell Gypsophila at £1.95 for 1000ish seeds. :)
Kind regards
Benjamin Higgledy