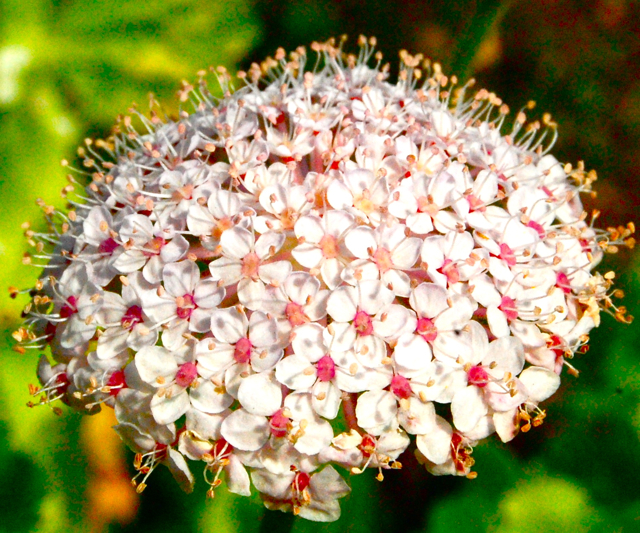 For the first few years of my epic cut flower growing adventures I didn't know of Didiscus and only discovered it when a fellow flowery cosmonought gave me a pinch of seeds. They were simple to grow but to be honest I didn't pay the plants much attention until the day I was pottering around the patch trying to perfect my Jimmy Stewart impression when I noticed it had come into flower… The flowers are gobsmackingly alluring…it has beautiful rounded umbels made up of thousands of tiny exquisite flowers…just amazing. Since discovering its charm I always grow some in the cut flower patch.
Most folk will be more familiar with 'Blue Lace'…I shall be stocking this from next year…but I have a soft spot for 'Lacy'…it's creamy white flowers are really something to behold…the bees share my views on this one. I think the same variety is also known as Didiscus 'Madonna' by the way.
Didiscus is a delicate looking creature so best not show it with anything in the vase that will over dominate…I find a zinngy green foliage filler is ace…nicotiana 'Lime Green' was born for this mission…and a neutral flower like cosmos 'Purity' will help show off the subtle magnificence of our chum didiscus.
How To Grow Didiscus From Seed.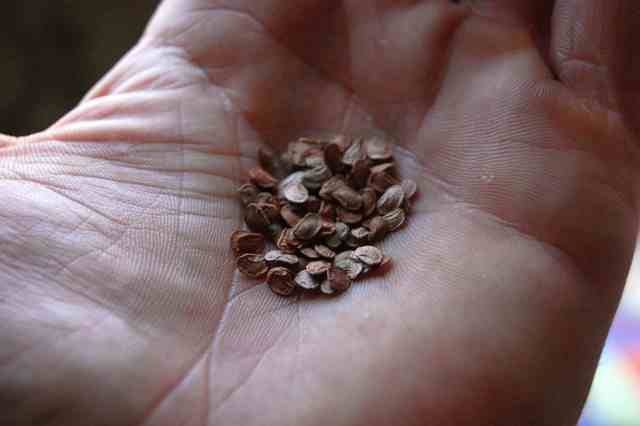 *I find it best to start them off in pots on a windowsill or in a greenhouse….they like a little heat to get them wriggling.
*Sow them to about their own depth into good quality seed compost and keep the pots moist but not waterlogged.
*I sow mine at the beginning of April (I sow most things then) and after 6 weeks I put them outside if there is no frost predicted….but harden them off first.
*Keep them watered as they are becoming established.
*Give them about a foot between each plant.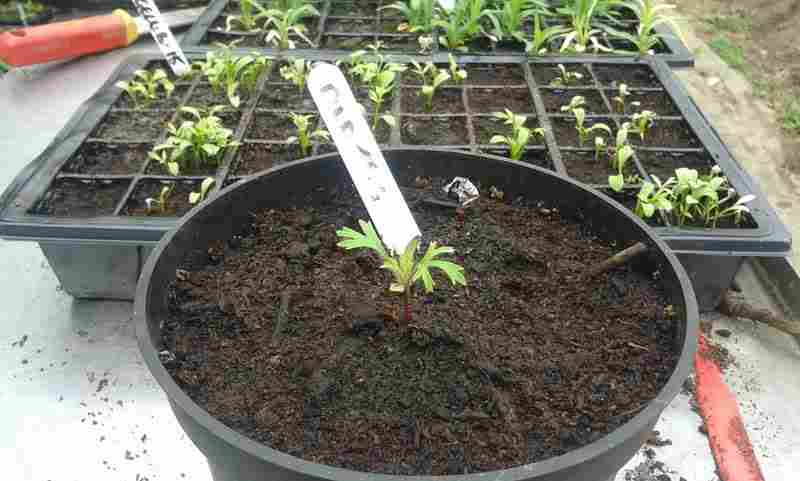 *Mine haven't needed support but some folk use pea sticks for the plant to get some support from… (Slackers)
*They will flower in July and August. (12 – 14 weeks from sowing)
*Deadhead the flowers to keep the plant producing more lovely blooms for you.
To buy my super lovely seeds…click: Didiscus 'Lacy' seeds to view them in the Higgledy Shop.
Best wishes.
Benjamin Higgledy.