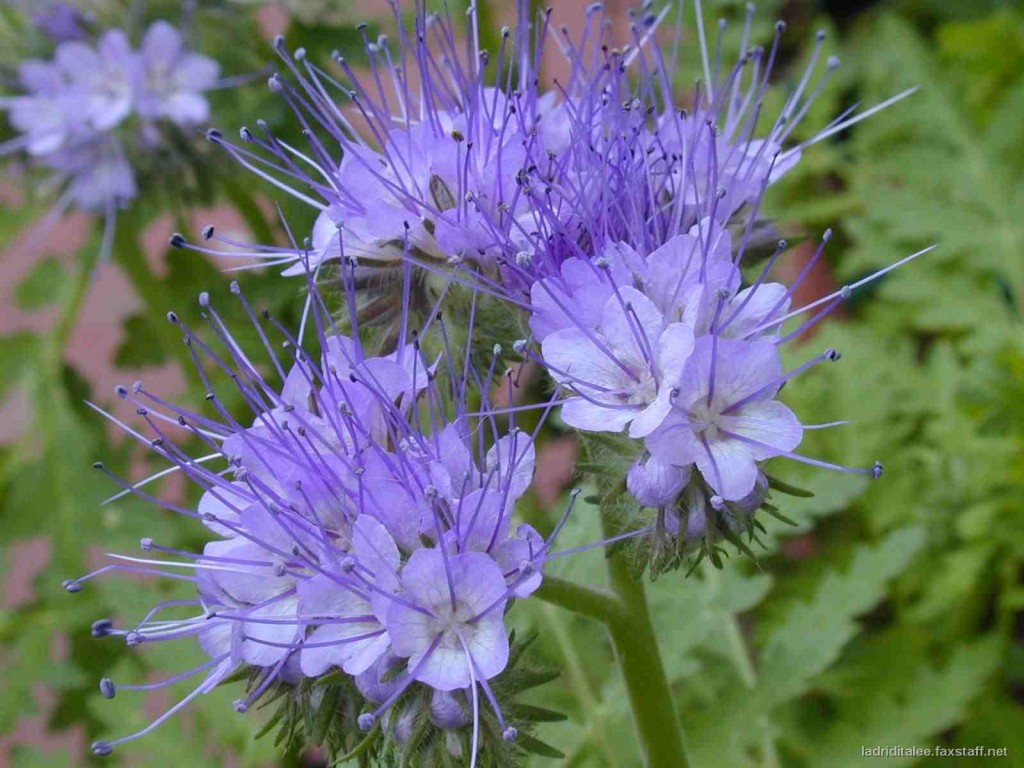 2013 was my first season of experiencing Phacelia tanacetfolia in the cutting garden. I had heard of it being used a s green manure but had somehow managed to miss its charms. I first spied it in the veg gardens at my chum @the10minutegardener's patch down here in Cornwall. He had a bed of perhaps two metres square of the flowers. What was clearly apparent was that both bees and hoveflies were deeply and madly and uncontrollably in love with it. You could hardly put a pin in between the furry fellows and the sound of their activity was almost enough to make a young chap break into a verse of 'Land of Hope and Glory'.
Phacelia is often called by its common name of Scorpion Flower due to its drooping 'tail', our cousins across the water refer to it is Fiddle Neck for the same reason. I rather like this name but sadly we have a weed of that name so in the interests of clarity I will avoid its use. It is an annual flower and an easy one to grow at that. The flower itself is a cracking lavender colour and also (unusually for an annual) has a sweet scent. Couple these wonderful qualities with the fact that it seems to flower all summer long…lasts ages in the vase and has good strong stems, then you can see why I think it makes a fabulous cut flower worthy of a coveted place in the Kingdom of Higgledy.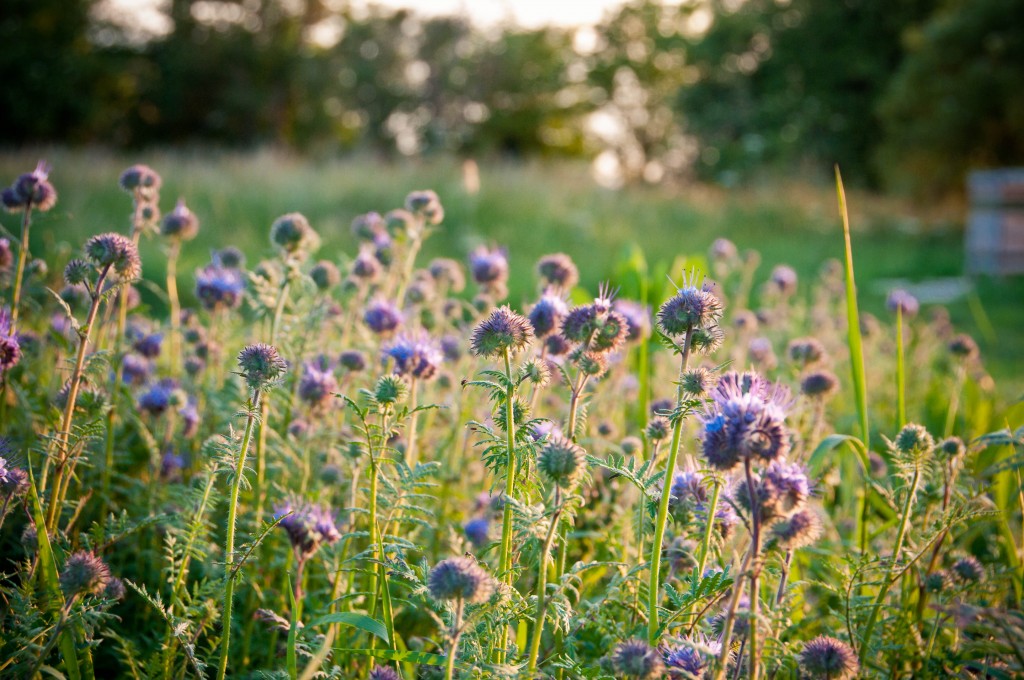 As I mentioned earlier, Phacelia is often used as a green manure, it will add valuable organic content to your soil. However I have as yet have no experience of the results.
Like many hardy annuals Phacelia is a cut and come again flower, so you will get armfuls of the beautiful blighters all season long, even from a modest patch.
Phacelia seeds play a role in my 'Bee & Butterfly Friendly' seed collection. How To Grow Phacelia From Seed.
*Phacelia is straight forward to grow and follows the standard rules for hardy annuals.
*Make a sowing either in spring, I favour April…some peeps sow in March. Then another sowing in September for earlier and bigger plants the following spring.
*Feel free to start them off in pots if you like but I prefer to sow them where they are to grow, they seem to perform better this way.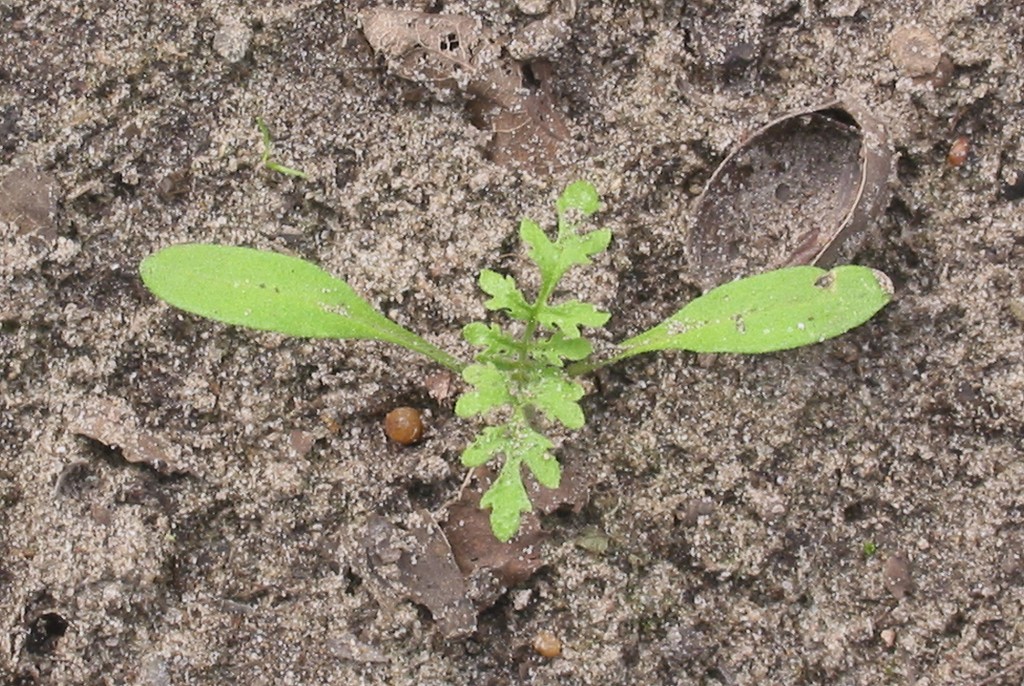 *My beds in the cut flower garden are about three feet wide. I sow three rows along these beds, each a foot apart. This allows you to easily reach the middle from either side.
*Make sure you have your beds in full sun…remove ALL weeds. The best practice is to completely and thoroughly weed the bed two weeks before you sow and then gently and shallowly hoe of the new weeds. I almost never do this because as soon as I have a weed free bed in spring I get terrible 'sow lust' and just can't help but get my flowers sown BUT this makes me a doughnut.
*Make sure your rows are straight. I tie a piece of string and run it tight along the bed…then scrape a shallow 'drill' with a stick. Prewater this drill before you sow your seeds. Sow seeds thinly.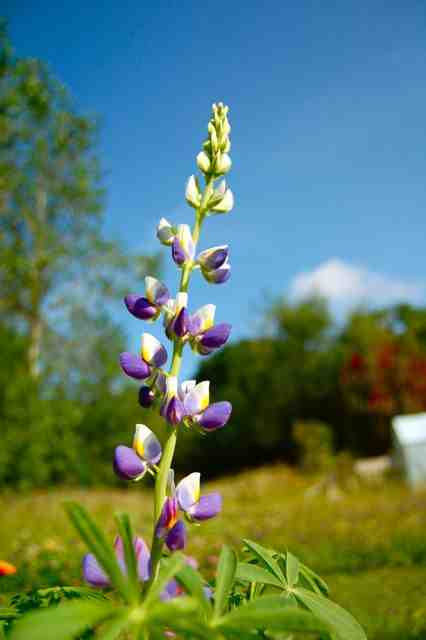 *Cover your seeds lightly and keep the bed lightly watered over the next few weeks. In April this is usually done for you by the sky…good old chap.
*Keep the weeds down and when your seedlings are a couple of inches high, thin them to about a foot apart. Job done.
I think you will love growing Phacelia and I hope you love it as a cut flower too. It's ferny foliage also adds a softness to displays. Try showing it with Lupin 'Sunrise' for a full on purple, white and gold fest….add some Ammi visnaga for a touch of 'country style' and you will be carried aloft by the townsfolk and have cul-de-sacs named after you.
I sell Phacelia  at just £1.95 a packet for 1000ish seeds.
Kind regards
Benjamin Higgledy