Helenium is one of those perennials that people rarely grow from seed and instead buy plants from the garden centre. This is frankly a little silly. Why? Because Helenium is easy to raise from seed…will flower in the first year…and of course you will get a whole host of plants from a packet rather than just one plant for £6.99.
Helenium autumnale is named after Helen of Troy, it is said that these flowers grew where her tears fell…the 'autumale' suffix means it is late summer/autumn flowering. Some Heleniums flower in mid summer but generally they arrive at the disco fashionably late.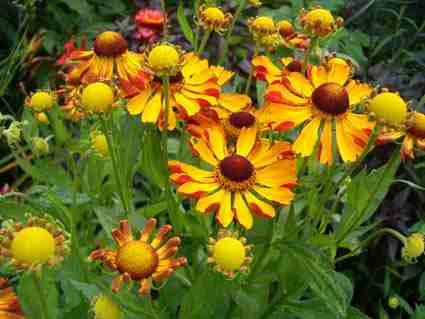 Those of you who know the Higgledy Garden site well will know I am slowly adding new stock but only when I'm sure that the chosen variety is right for the job. I may add a couple more Helinium next season but for the moment I have settled on 'Goldfield' to get the ball rolling. (NB It won't appear in the shop quite yet.)
Helenium 'Goldfield' has bright golden yellow petals that are slightly down turned…perhaps 'hangdog' in nature. A very charming and free flowering plant whose Inca gold cone centre acts as the perfect landing pad for the thousands of bees that will come to pay homage to Miss Helen of Troy.
I am lacking in photos for 'Goldfield' but will source some soon enough….remain calm.
Growing Helenium From Seed. Top Tips.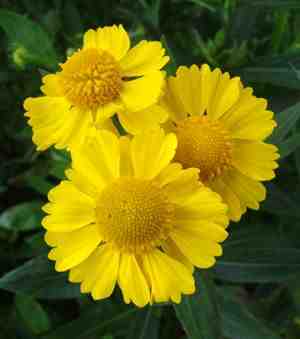 *Helenium seeds are best started off in pots or modules.
*I tend to wait util things start to warm up in April before sowing.
*Sow on the SURFACE of your seed compost…just firm them in. They need light to germinate.
*Helenium are a little peculiar in that they can take ions to get started and seedlings can remain tiny for yonks but then suddenly they get with the program and rocket up.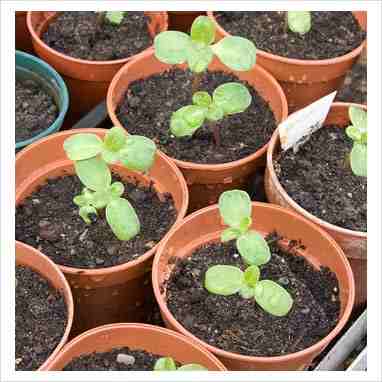 *I wait until late May before planting out after having hardened them off in preparation for the outside world.
*Space plants to a foot or a foot and a half.
*Plants can be divided in about three years…do this in spring not winter.
*Helenium plants like moist soil…and cool soil if possible…so a layer of mulch will really help them along.
I think they look great in the vase with Achillea 'Cerise Queen' and a good fist full of Borage…it's an odd colour combo but it does it for me.
Have a great weekend.
Benjamin Higgledy