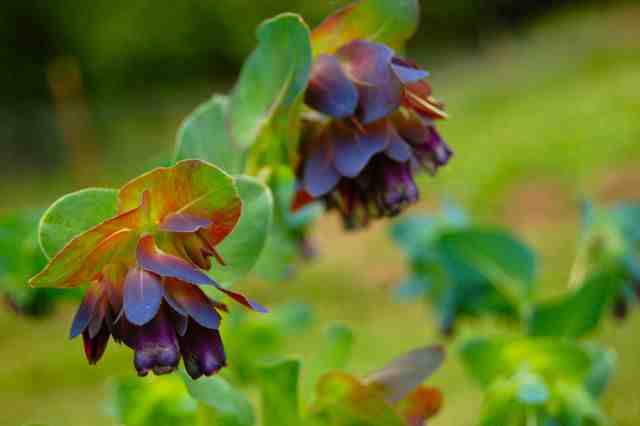 Cerinthe has long been a favourite plant of mine…it's a plant with it's own vibe…it is a very reliable hardy annual which will happily self seed for you every year.  Its leaves are wonderful things to behold…sort of fleshy and blue/green…ovoid…and often mottled with white specs. The flowers are tubular bells inside 'shark blue' bracts. There is nothing quite like Cerinthe. Some say it is uncouth and lacking in sophistication…people with this view need to recalibrate their machinery and perhaps get a check up from the neck up.
Our ancestors called Cerinthe, 'Honeywort' because the bees liked it so much…and as it happens the bees still like it. It has been so mild that some of the Cerinthe that self seeded in my patch this year has started flowering already…the early bees will be chuffed to bits.
Tips For Growing Cerinthe From Seed: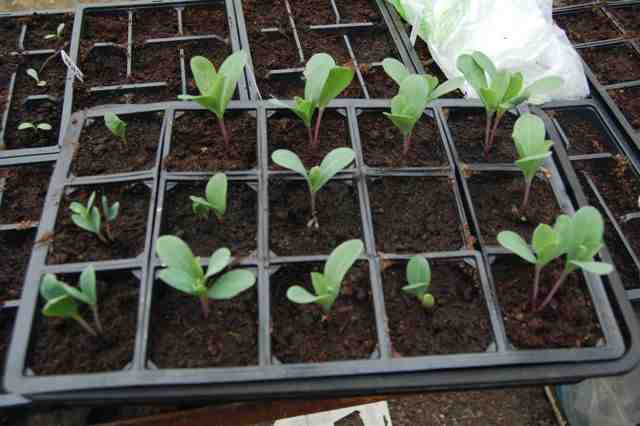 *Find a sunny spot and prepare your soil to a fine tilth. A free draining site is best. Cerinthe will be OK in partial shade…but to my mind she does better when she is drenched in gallons of sunshine.
*Soak your seeds overnight in tepid water, this helps the seedling break out of the tough casing.
*I sow direct into the soil in September and again mid April. I also sow some in pots in the greenhouse….you can sow earlier undercover…mid March. (The earliest I start is the equinox on or around the 22nd March)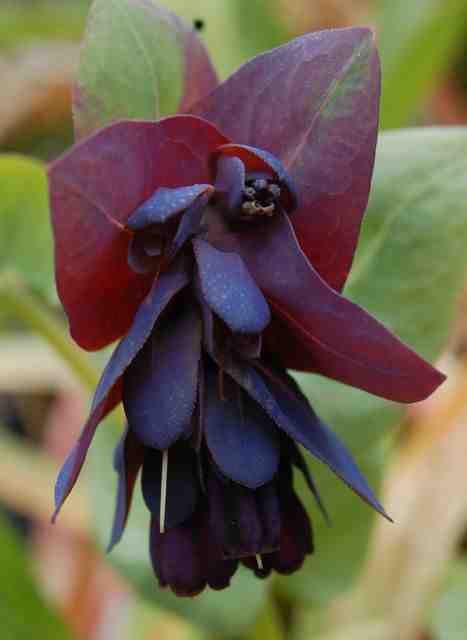 *Bury the seed to about three times its depth.
*I thin mine to about a foot apart, though I know many other gardeners thin to a foot and a half.
When using Cerinthe for cutting, try it with wild and wonderful Borage…or deep oranges such as Calendula 'Indian Prince'. Something with a bit of height will spice things up…Dill 'Mammoth' is always a good one…or a spire of white Larkspur would be dandy too.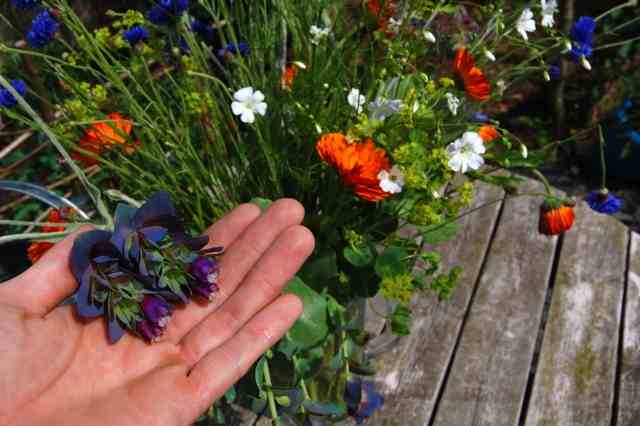 Have a swimmingly good time growing your Cerinthe…you will love it.
I sell Cerinthe seeds (surprise!) at £2.10 per packet.
Kindest regards
Benjamin Higgledy.
For tips on when to sow your flower seeds directly into the soil please click. :)