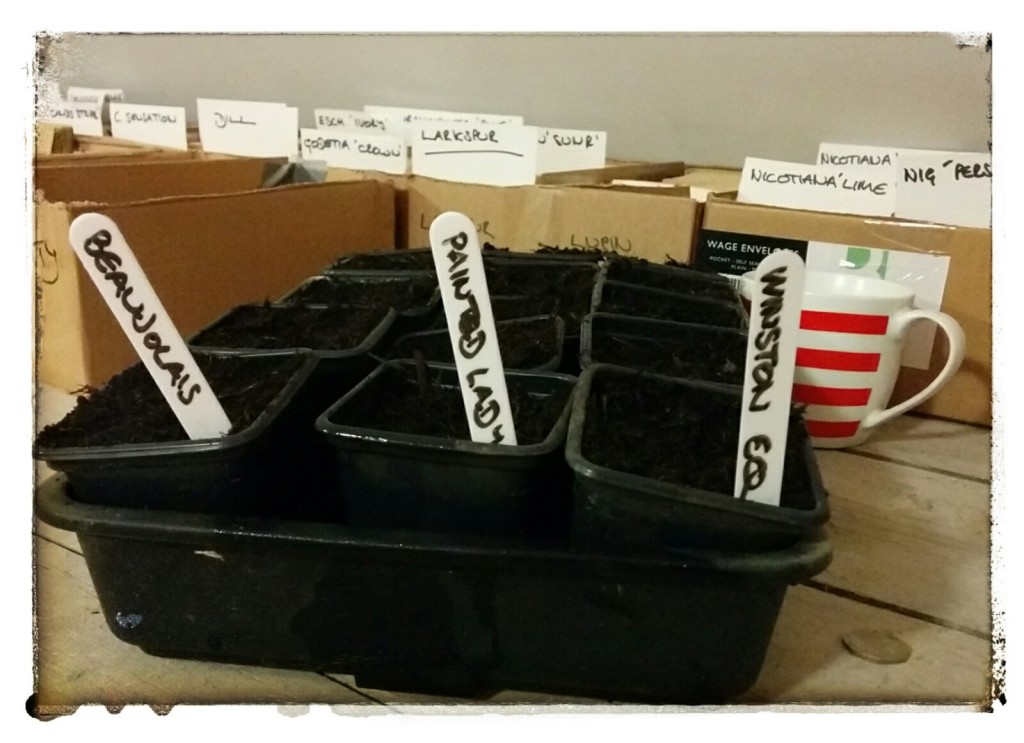 I know that sowing Sweet Peas in the autumn is supposed to provide you with plants that are more sturdy than spring sown ones…but I don't see THAT much difference…and I always forget to do the autumn sowing. When the equinox comes around (equal day and night time) I generally like to celebrate by sowing a few of my mighty fine seeds.
This year I am not going to start them in rootrainers or loo rolls or deep pots but I am giving them a go in 3 inch square pots. I don't need all that many plants so I shall sow up a tray of  five pots each of 'Beaujolais', 'Painted Lady' and 'Winston Churchill' and a full tray of 'Perfume Delight', because the lass who works in the greengrocers likes them and I'm trying to get on the 'right' side of her…once she gets a bunch of 'Perfume Delight' she will be putty in my hands…resistance will be futile… ;)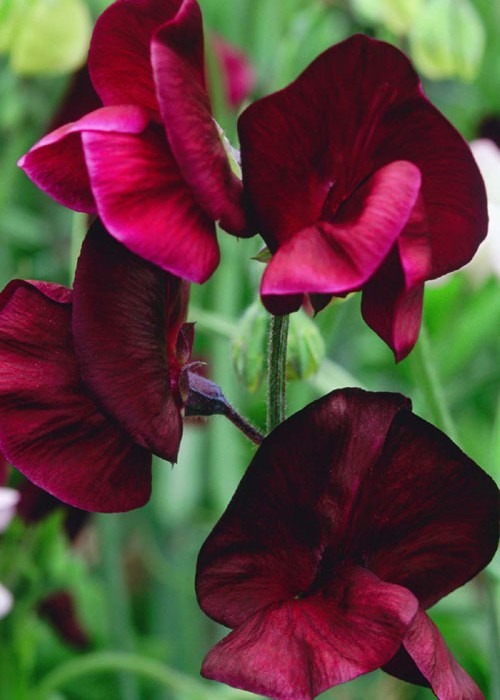 I have sown two seeds to each pot and will discard the weaker seedling…though this is fairly decadent…I am super short of space as the polytunnel did a 'Wizard of Oz' in the hoofing great Cornwall storm of February. I would suggest if you have space to just sow one per 3 inch pot…or sow more in bigger pots…but…well….you could probably guess that.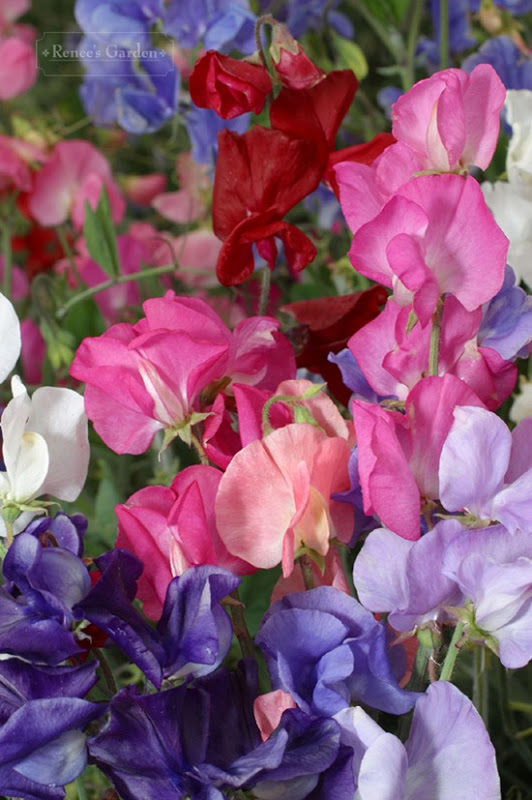 I shall harden them off in a few weeks and plant them out around a wigwam of canes and all will be well with the world. I will of course update you on their progress.
For some reason sowing Sweet Peas directly in the ground just doesn't seem to work for me so I no longer bother trying.
You can sow your Sweet peas right through until April…I sow my first batch on Valentine's day….and of course you can find the seeds in my shop.
Kindest Regards
Ben