I asked for some photos of seedlings and general cut flower gardening shots from customers who use Twitter and I got sent through loads. I meant to post them on Sunday but the seed orders have kept me working late at night and I haven't got around to it. Also some of the photos dropped of the bottom of my Twitter time line and I lost 'em! Sorry…there were some great shots. Please keep them coming…I will get a system worked out so I save them straight away and I shall publish early evening on Sunday.
For those who are not familiar with Twitter…it may take a little while to get your head around but it's great for chatting with other gardening folk…after a short while you will find it easy to use. You can find me on there by clicking @higgledygarden. Don't listen to folk who would tell you that Twitter is full of unfriendly users…it isn't….certainly the gardening fraternity are a very warm lot.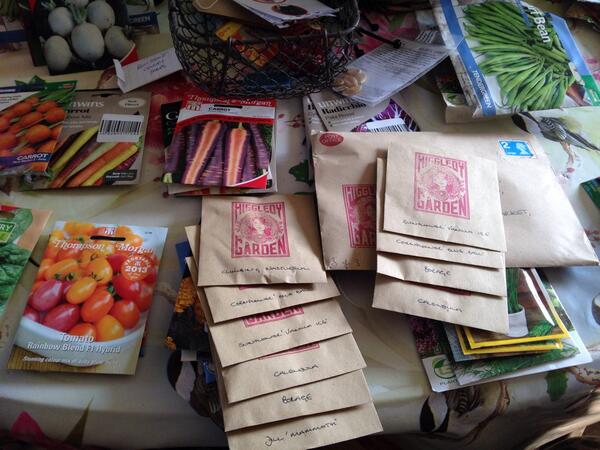 @unthanksuper getting ready with their edible flowers….my packets looking much more classy than the others I think you'll find. ;)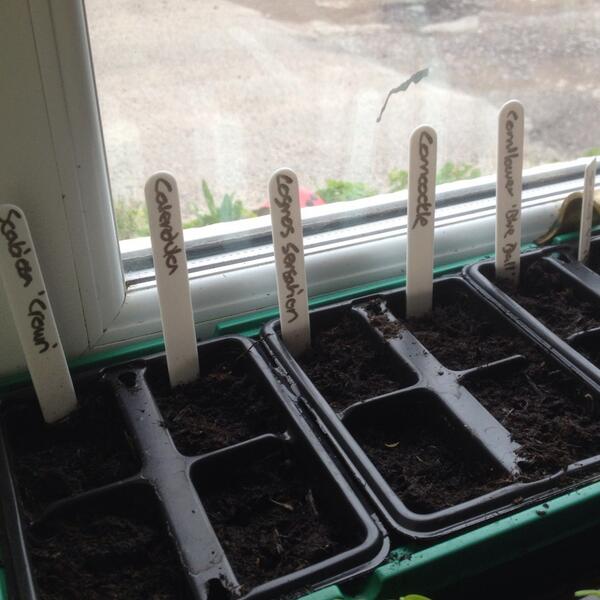 @leakylindsay Lindsay's super organised labels…no dates though….slacker…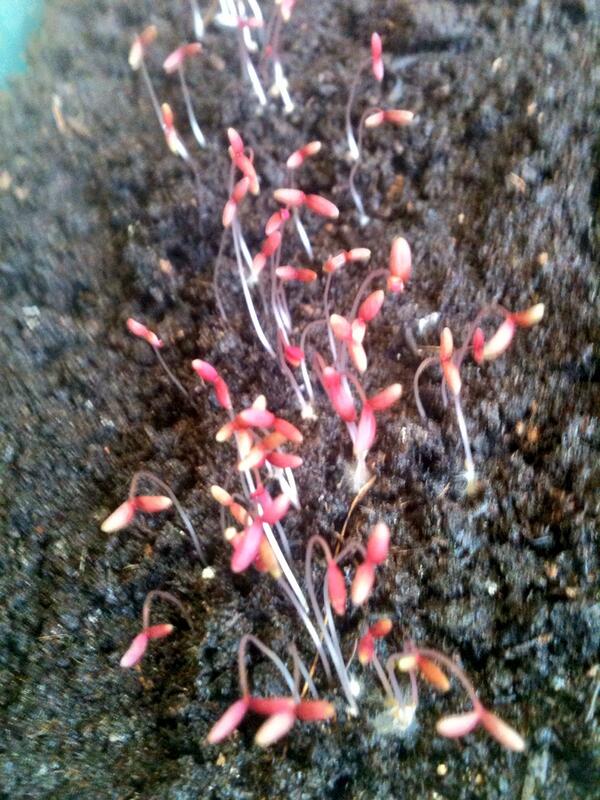 @Mrs_gaskett's Amaranthus…surprisingly I have sold very few packs this year…they are seemingly out of fashion…they're still uber cool in my book though. If you leave the long pendulous seed heads the finches go potty for them.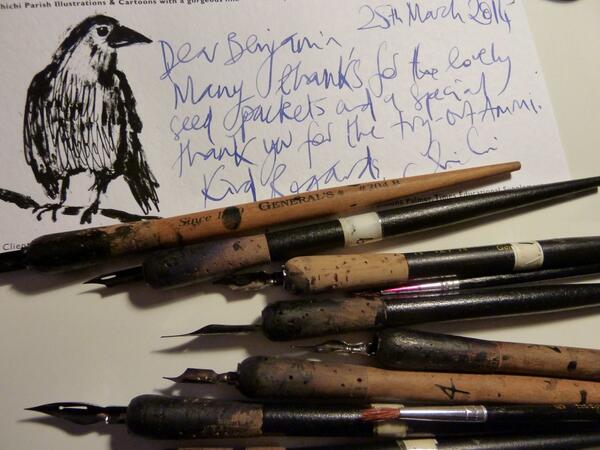 @chichiparish A lovely thank you note from the super stylish Chichi and her friend the crow. Hoping we get to see some inky illustrations of flowers and such over the season.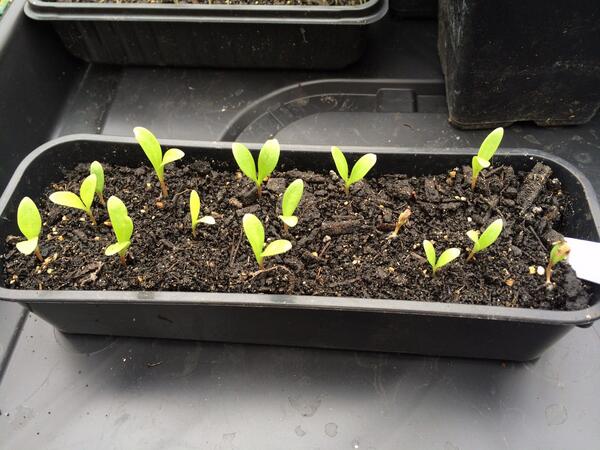 @mycutflowerpatch Calendula seedlings if I'm not mistaken Sara? Tres handsome…beautiful colour green….87 points for you.
@joon123 June has gone all Robocop here….good set up…lady on a mission…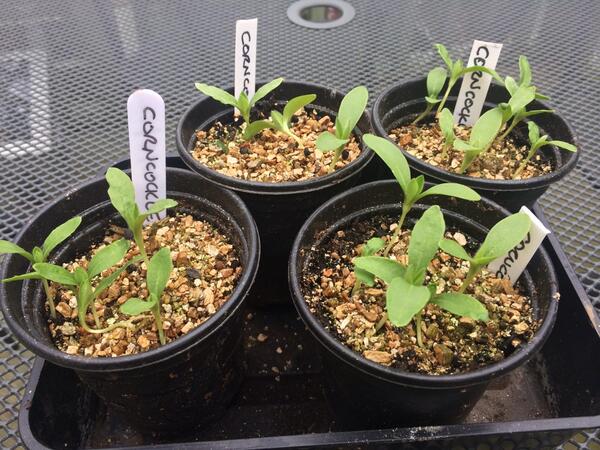 @stripeddonkey Gotta love Corncockle…careful to leave as much compost around the roots when you transplant them…they will do well simply sown into the ground too…bullet proof seeds these…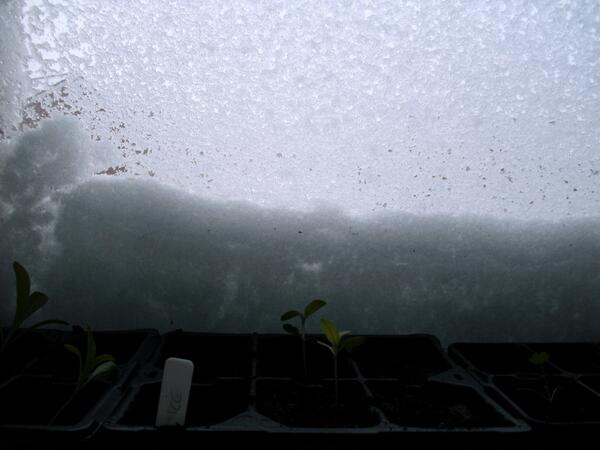 @margaretellis7 Snow!?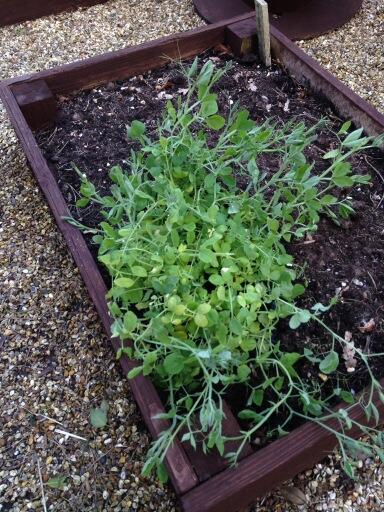 @lorraines_veg Sweetpeatastic…self sown probably…?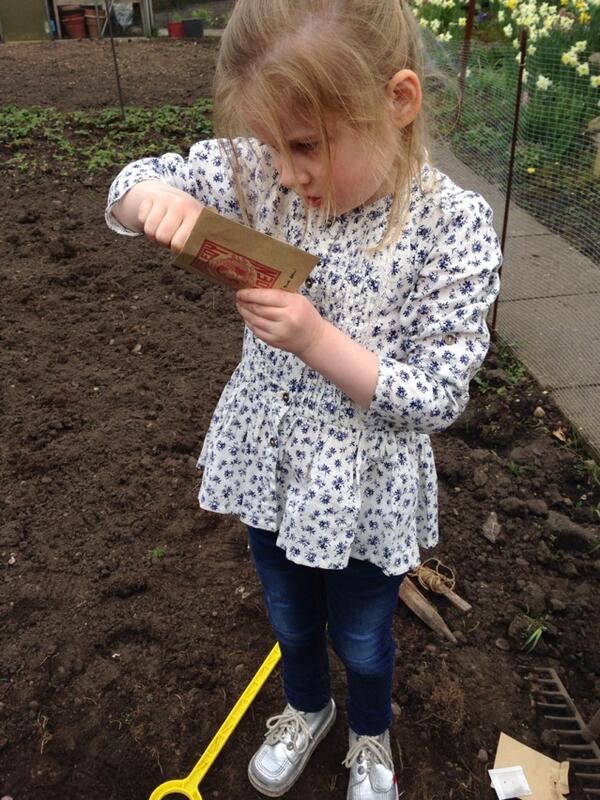 @girlgardener Always great to seeds the small folk sowing seeds…especially wearing silver shoes…342 points for the shoes alone….though loses 45 points for leaving the rake leaning up against the fence in a Rambo style booby trap.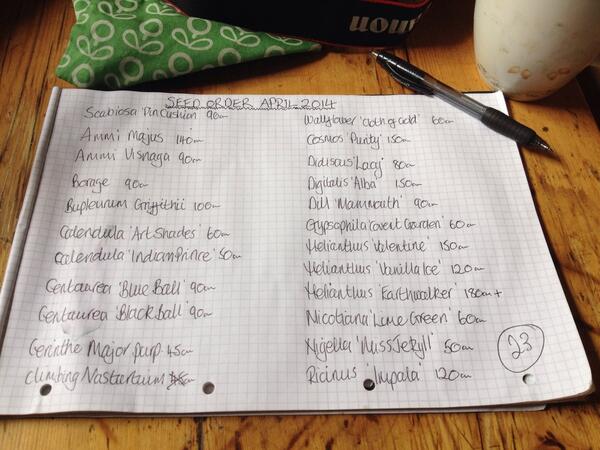 @helenreeley Helen has made a might fine list as quite frankly it is looking great…I salute you….98.3 points…love the squared paper…very chic…nice gel pen too…though don't let Chichi see it…I don't think she would approve.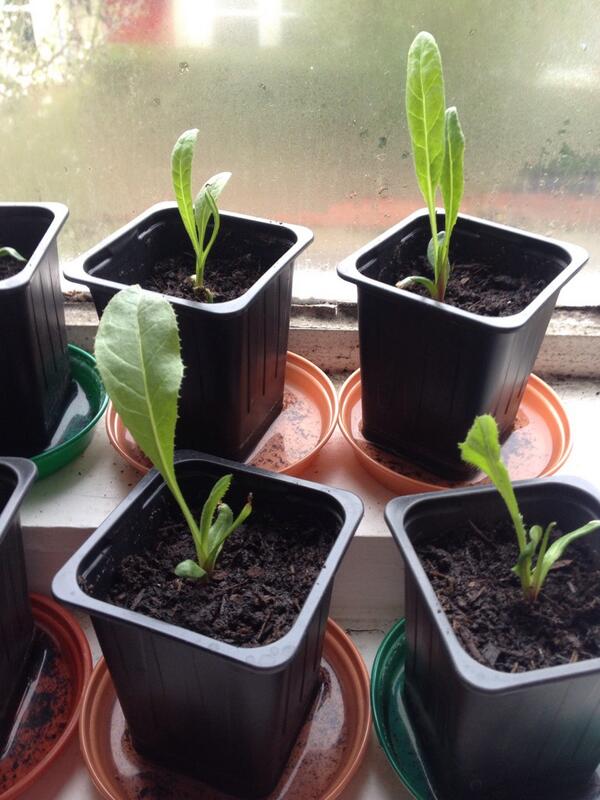 @patchooly Echinops…at last a photo from a bloke…and Echinops is a good blokey plant too….be prepared for the fact it may not flower first year…but will go super crazy after that and the bees LOVE it.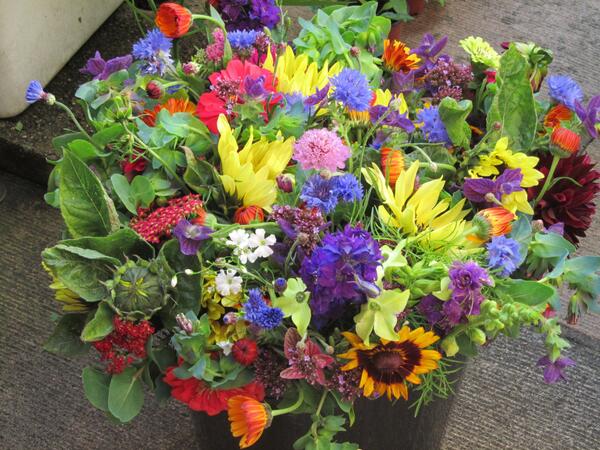 @prettywild_plot…look at this lot…the end of the journey….amazing colours…I can't wait for summer…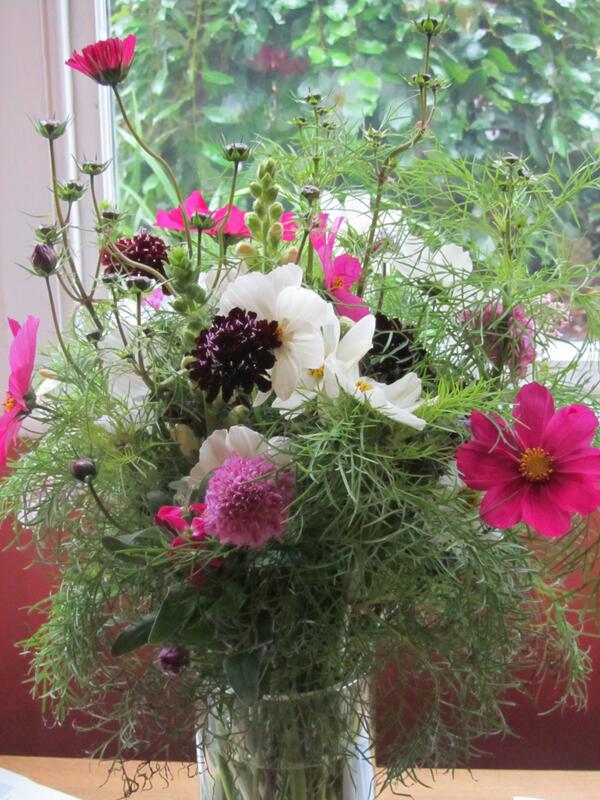 @prettywild_plot…Scabiosa 'Crown' and the dark ones could be (but Aren't) 'Back In Black'…Cosmos 'Sensation' and 'Purity'…super colour combo…234 points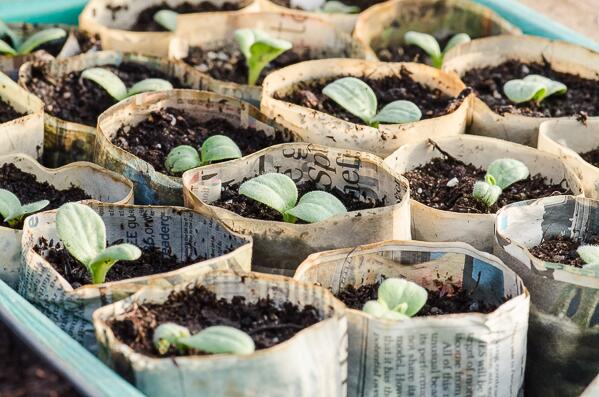 @japonicacottage Borage in paper pots…don't they look snug…paper pots rock!!! 198 points (and some Ice Cream)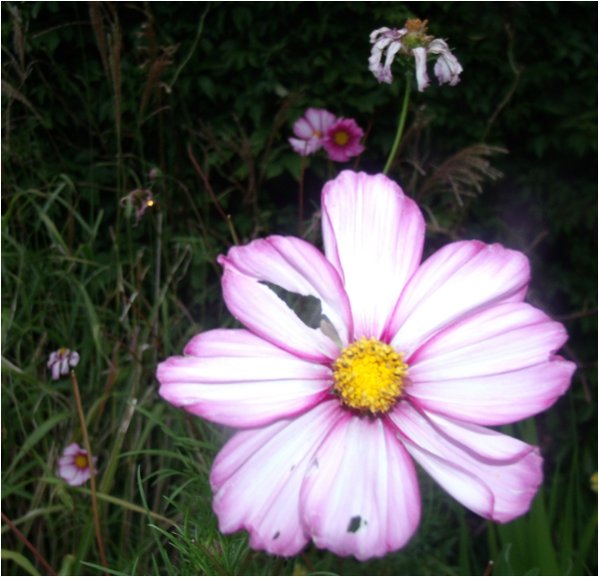 @minniemoon There she is…Cosmostastic…looking a little nibbled…but I know how it feels.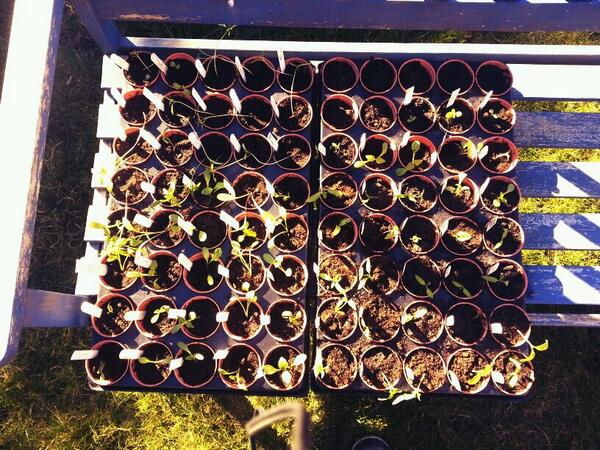 @livhinton No idea what seedlings these are…but there's lots of them…very organised and charming.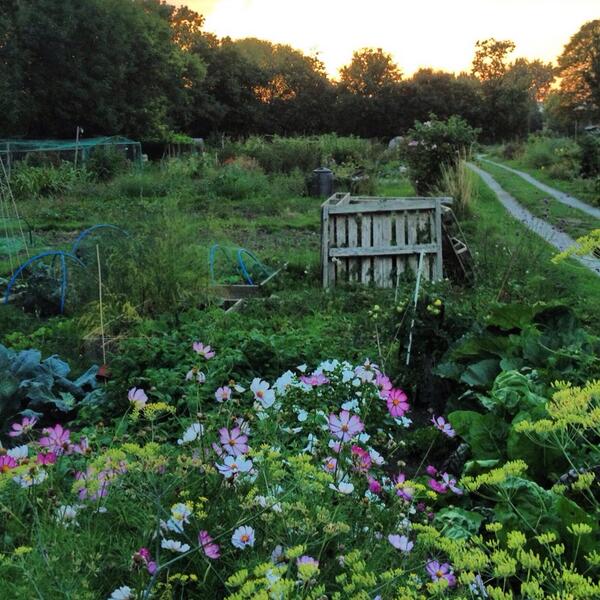 @veg_plot Love the light in this photo…wondering whet the green foliage plant is…hard to tell from here.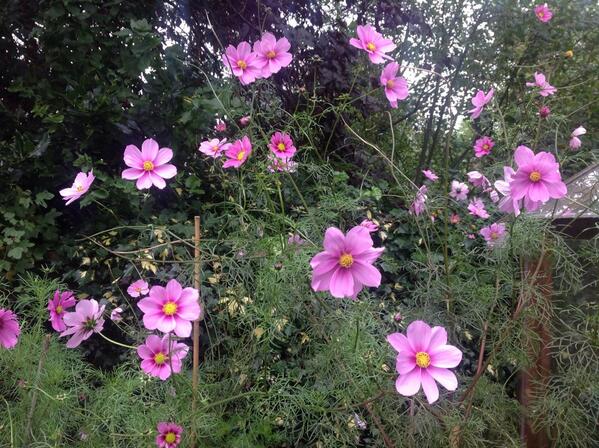 @ladyMuckStyle More beautiful Cosmos from the wonderful Lady Muck…I must get round to sowing some el pronto.
Please forgive me if I have lost your photos…I think I lost about four…please resend and I shall get them up. Many thanks to those who took the time to send photos…much appreciated….hope it's all going swimmingly well.
Kind regards
Benjamin Higgledy.