Thank you for Tweeting in your photographs…great to see how folk are getting along…and lovely to see some pics from last year too. The captions below the photos are the Twitter names of the people who sent them…
The lovely Leighanne was asking if she should pinch out her Sunflower 'Vanilla Ice'…I would probably leave them…I don't pinch out my own…'Vanilla Ice (Ice Baby)' is a branching type anyway. The pesky goats escaped into my sunflower bed last year and nibbled the tops…they all branched very well after that…but that was 'Earthwalker', 'Valentine' &…'Red Sun'. Your plants are very advanced…I haven't sown mine yet…but then I'm a slacker… 323 points for nice clean pots….minus 36.7 points for perhaps sowing too early.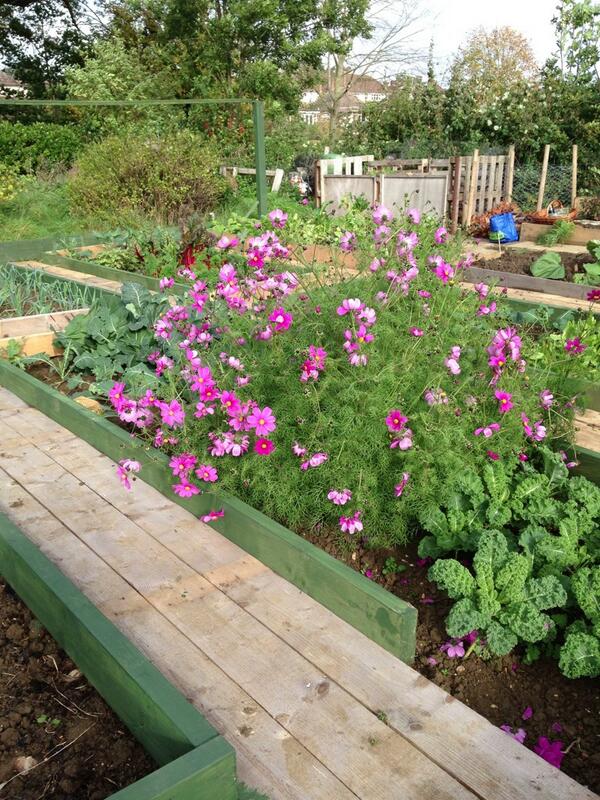 Thanks Andrea for this Cosmos 'Sensation' pic from last year…some say Cosmos like poor soil…but this goes to show that they fair very well in rich soil too. (I presume the veg patch is manured) You can see from this photo what a great plant Cosmos is for cutting…and those flowers will keep coming back as you harvest. 543 points…minus 435 points for growing cabbages where you could have had more flowers.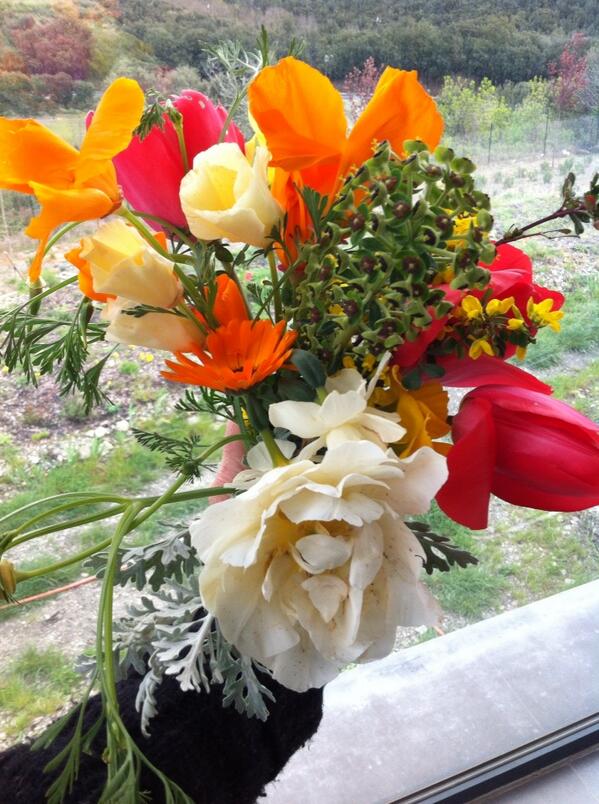 These flowers grown by Lizzie in France are from THIS season…the Californian poppies (Eschscholzia) are from Higgledy stock…what a lovely lot. 652 points minus 7899.7 points for cheating by living in France.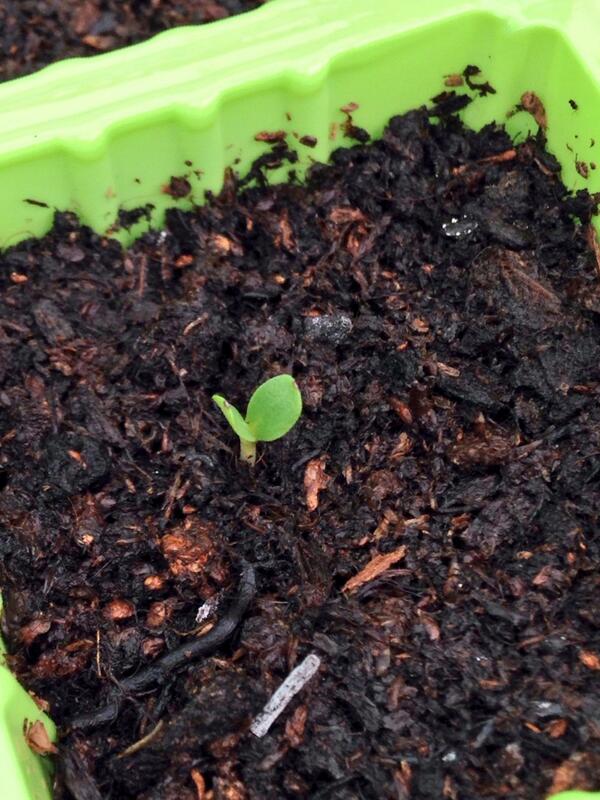 Well done June…the first cornflower 'Blue Ball'…tres cute. 349 points plus a further 212 points for using a pot that matches the leaf colour…good eye for detail.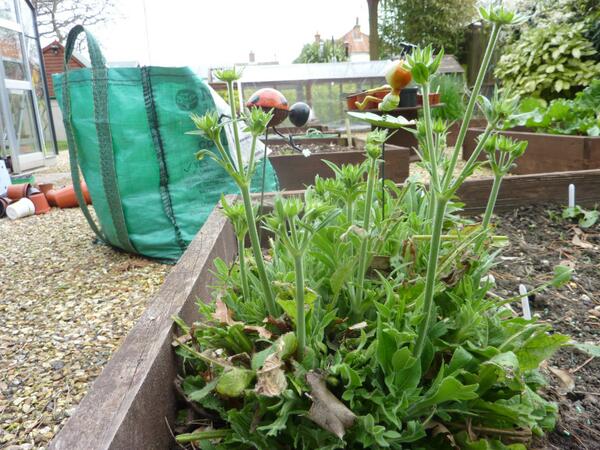 A perennial romping away in Loraine's patch…I think we decided it was a Knautia 'Melton Pastels'…beautiful strong looking plant. 542 points minus 32 for not labelling properly.
Seedlings getting cosy in Redskies Towers…bit of pricking out in order here…great to see the seed is germinating so freely…213 points plus 555 points for the sailing ship keeping a watchful eye over things.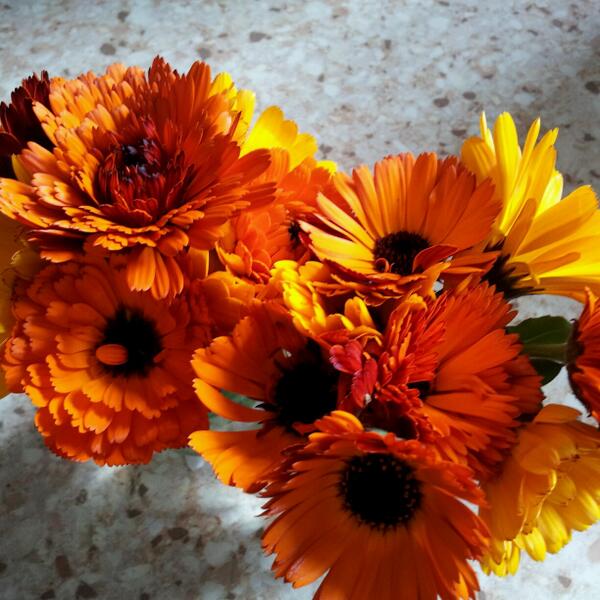 This season's calendula…self sown from last year's crop…I don't know why some peeps don't like calendula…just look at those lovely warm colours….amazing….can't wait for mine in the summer. 599 points minus 125 points because I suspect you're feeling too smug. ;)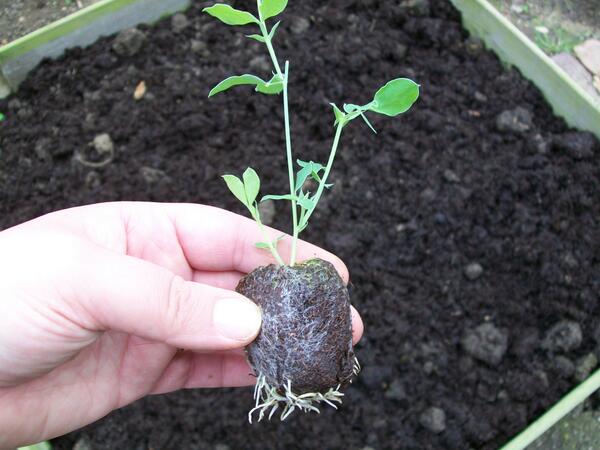 @SimplyGro has been using coir pellets for their Sweet peas and what a jolly fine job they have done…great stuff….one to remember. 511 points plus 899 points for not getting their hands dirty.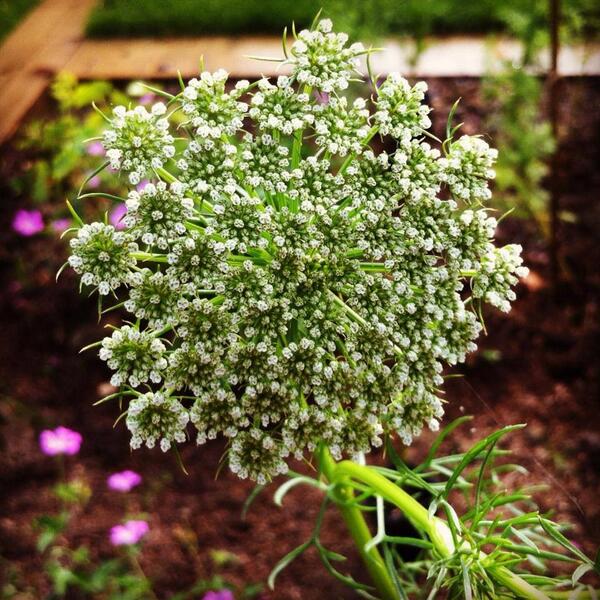 A lovely shot of Ammi visnaga starting to flower…with what looks to be corncockle in the background…one presumes this was taken last season…or perhaps Darwin is another one of these cheats who lives on the Continent? Ammi visnaga is a chunkier…more Yorky Bar version of Ammi majus…very useful to have some in the cutting garden. 254 points for the Ammi plus 324 points for the subtle yet still showy offy Corncockles .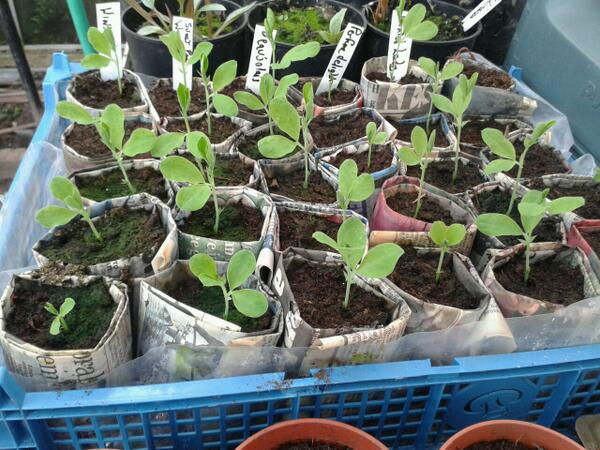 Sterling work here from Gary…top marks….love these paper pots for his Sweet peas…and the natty blue basket gives the whole vibe a stunning 1980's edge. 345 for the plants plus 456 for paper craft skills and packing management.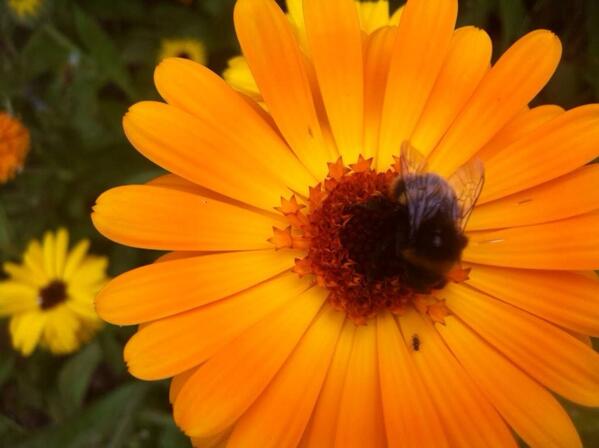 Another splendid Calendula shot…from last year I hope…I'm fed up with other people having self sown calendula already in flower when I have zip all! Lovely photo…thank you Jane. 541 points minus 232 points  for the bee which I think you have glued on.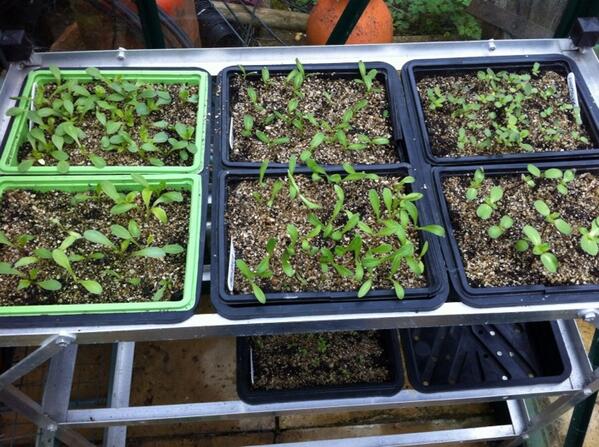 Pam has been busy….calendula, echinops and dahlia…nice work…329 points for endeavour plus 234 points for reward…good germination results…though I don't envy you the pricking out. I sow in modules myself…I think it makes it easier…but each to their own.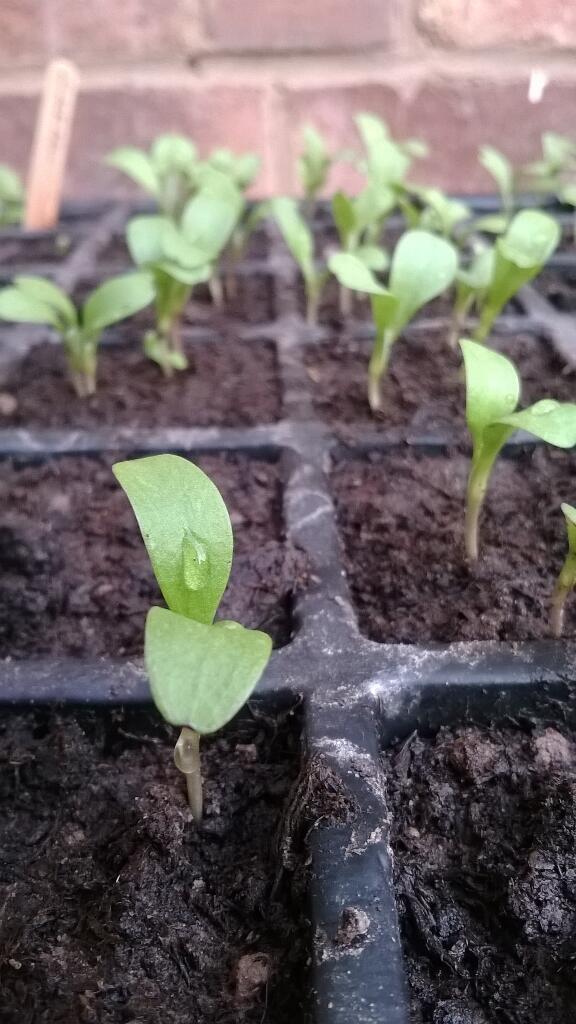 Richard is doing rather well with his Cornflowers…good show. 542 points for a great wide angle shot and an extra 54 points for good germination rates….though to be fair I think some of those points belong to me. It's worth direct sowing a few cornflower seeds at the beginning of May if you have any left as they will flower later into the season.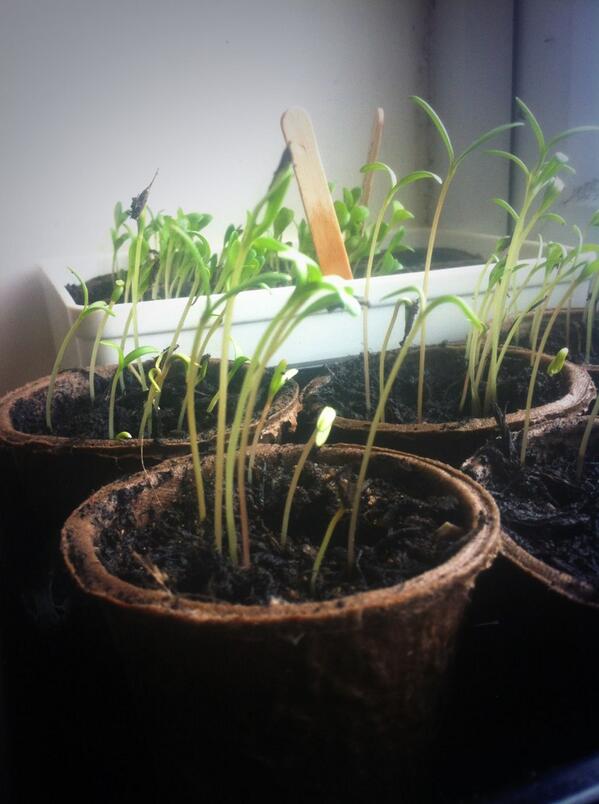 Emma says " cosmos & cornflowers after just one week!"…super dooper…good work Miss Bradshaw. They seem rather taken by the light coming in through the window….don't let them get 'leggy'. Are you the Emma Bradshaw I went out with when I was 17…if so….I think it was very unkind of you to dump me just because I had a crush on your Mum. 654 points for good seedlings…minus 345654 points for dumping me.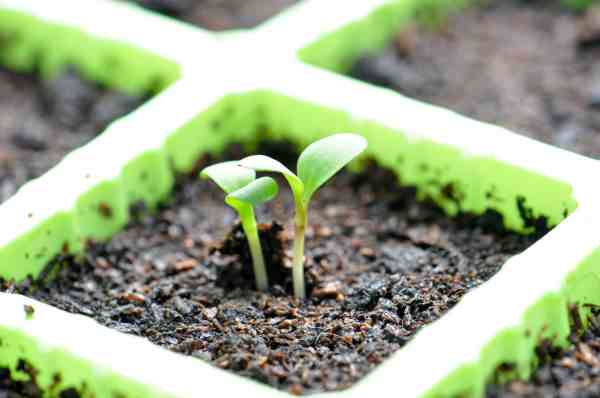 …and another Cornflower close up from Miss June….you and Terry must be very proud. You know one of those seedlings will have to be eliminated don't you….I vote the one of the left….he looks shifty.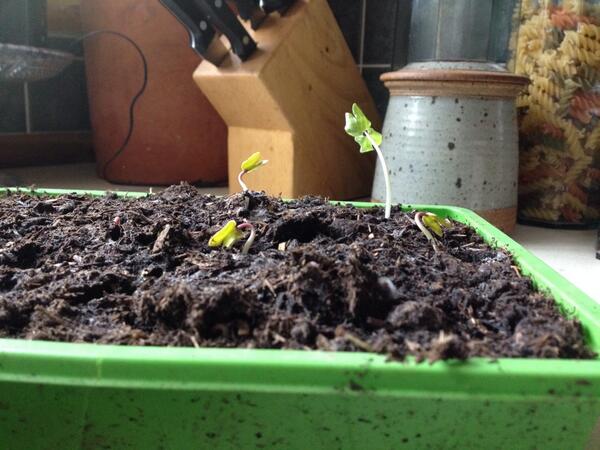 Helen has some wriggly looking Ipomoea rising up from the depths…lovely plant….MUST have a sunny sheltered position and seedlings will keep if they smell a frost. 324 points plus 37 for the tri-coloured pasta. Helen clearly buys her trays at the same place as @joon123. Modules or pots for Ipomoea seeds will help minimise root disturbance when you transplant….they don't like their roots tickled whatsoever.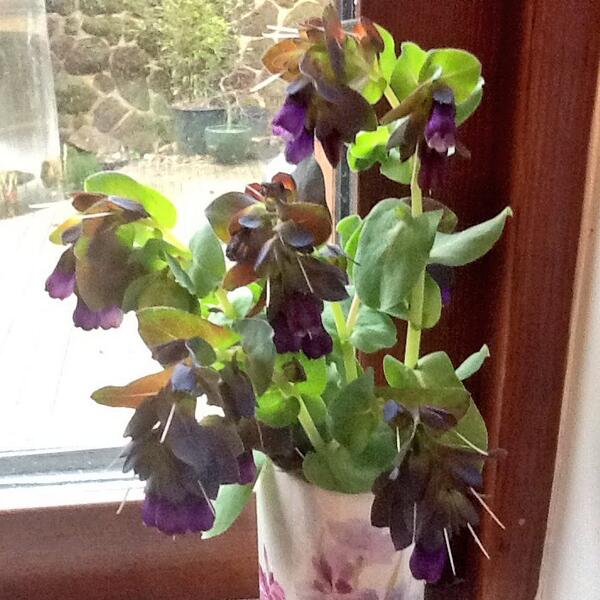 Kate tells me she has overwintered her Cerinthe in the greenhouse…shrewd young lady…generally however they will self seed in autumn and get through an average winter…but it will be a few weeks before they flower away like these little cherubs. I'm giving Kate 762 points for having flowers in the vase this early in April and adding 56.6 extra points for having a mighty fine outside wall.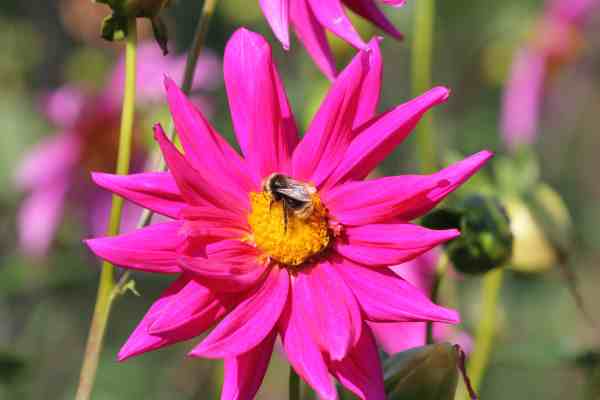 Look at this cracker…oh yes indeed…this happy chap looks half way between being Dahlia 'Coltness' and 'Cactus'…taken by the wonderful @justgosailing who just happens to be my first ever twitter follower…so she gets 999 points just for that plus another whopping 35 points for living on an island.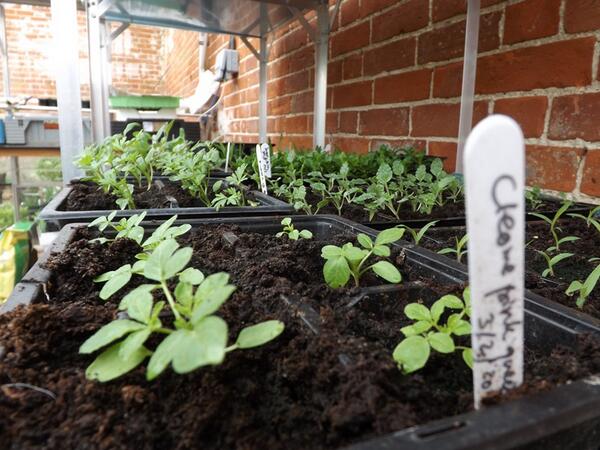 One here from the professionals of Moat Farm Flowers…note the MODULES…look and learn people! ;) Good looking cleomes…these can be tricky…I wonder if they have any tips? hummmm….how many points…well…let's say 622.2 for the cleomes and a further 32 for having an aluminium tower type structure…(probably called shelves now I think about it.)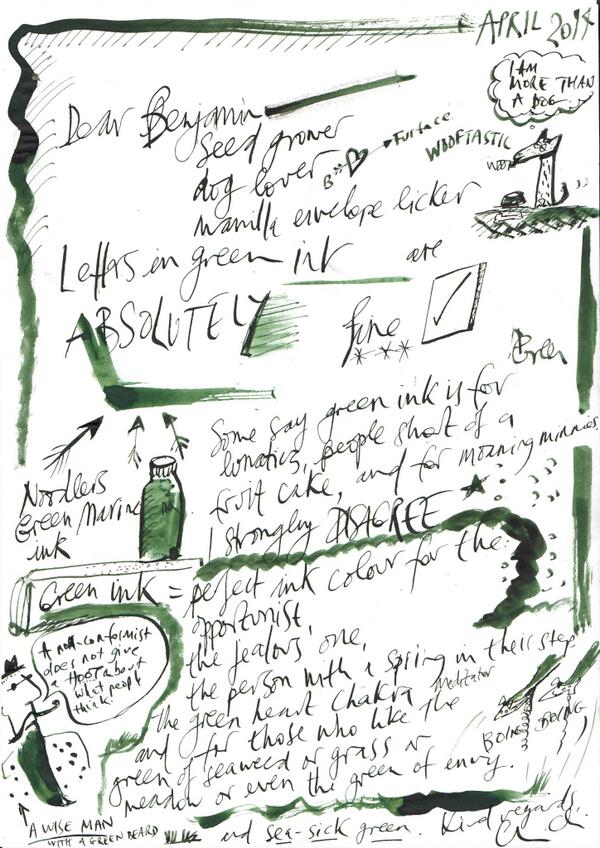 Finally, thank you to Chichi for sending me this letter…I have been changing the fountain pen ink that I use for Higgledy seed packets from black to green and have been searching for the right sort of green…the lovely Chichi has offered up her experience of 'Marine Green'…Merci Madam I love this. :)
Thanks again to all those who took the time to Tweet photos…much appreciated.
See you next Sunday.
Kind regards
Benjamin xx