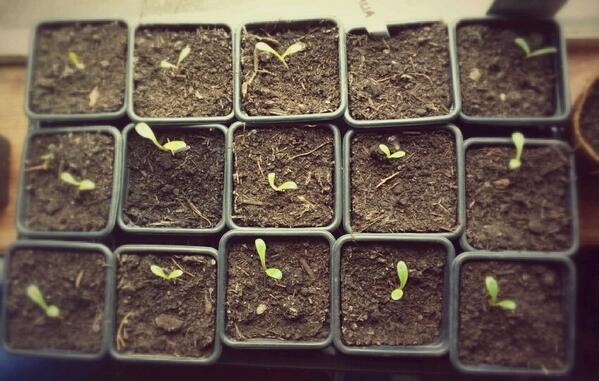 As more and more people use platforms such as Twitter and Facebook to get in touch and share their flower growing experiences…there has followed a whole host of photographs. This is wonderful…I love to see how customers are getting along. One thing that has struck me this season is that people often grow gazillions of seedlings of each variety they want in their flower patch…and then consequently have to pot them up…and of course find room for them all before they are hardened off to go outside.
This is one of the methods that I use…I am not a fan of potting up…I'm a slacker and I have better things to do. So I use the Higgledy Pool Table Method (HPTM)…no doubt you have heard Monty sing its praises. It is very simple and works thus:
*When scaled down, a pool table has roughly the same dimensions a seed tray…ie the length is slightly under twice the width.
*If you use, as I do, three inch square pots (or module cells) you will get 15 pots to a tray.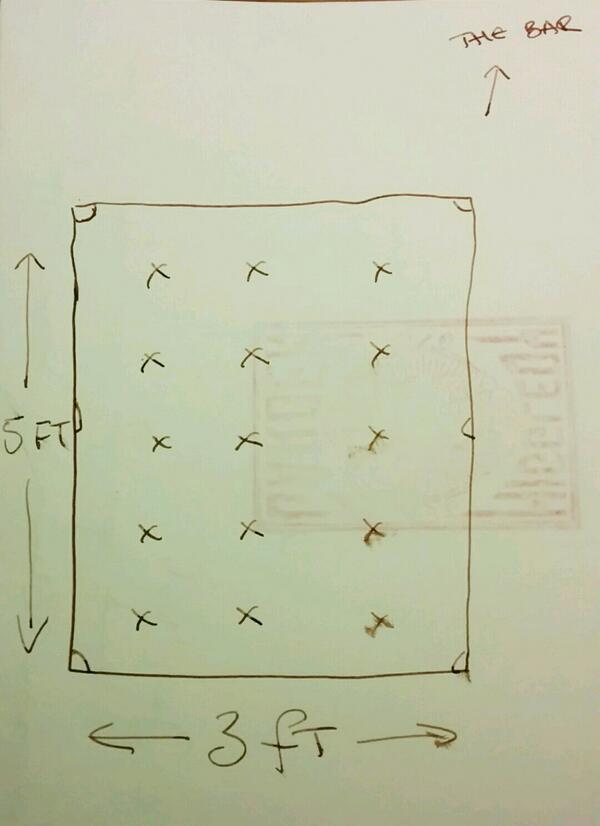 *Sow your seeds into these cells…and when they germinate, instead of potting on, simply dispose of all but one seedling per pot.
*In three inch pots these can grow happily for a few weeks without having to pot them up before you plant them out.
*A full seed tray of 15 seedlings will correspond approximately to covering a patch of ground equal to a pool table. Working on the theory that the vast majority of plants like a foot of space between them.
*So all one has to do is match the number of seed trays to the size of your plot…simples!*This system means you utilize all your greenhouse or windowsill space to its greatest advantage.
*If some pots are left empty…simply place them at one end of the tray and resow them…they will flower a little later…and a little longer into the season.
I know what you're thing….Nobel Prize for Maths? I stand on the shoulders of giants…
Have fun
Ben Higgledy…slightly wishing I hadn't written this….