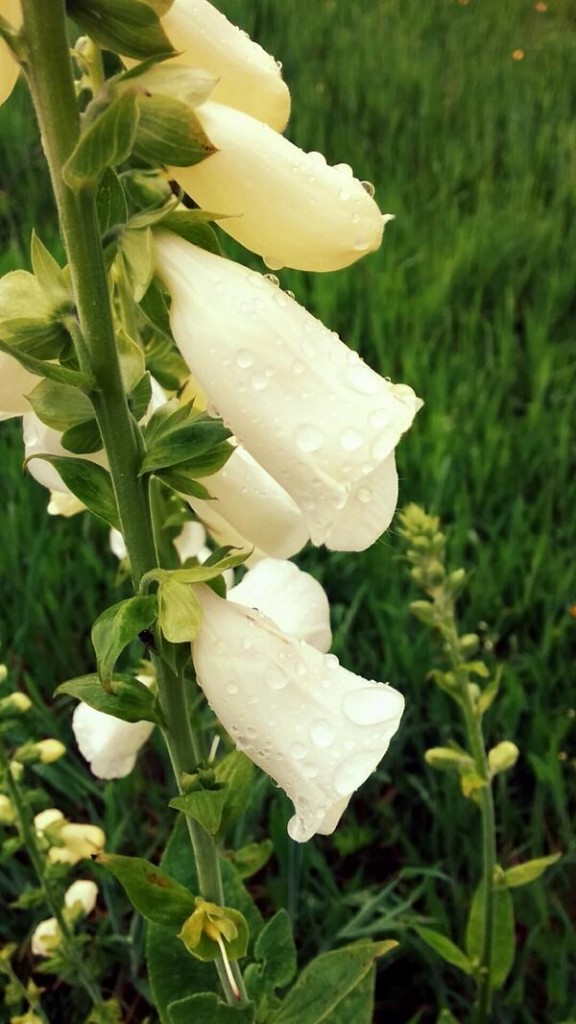 It is said in the Higgledy family folk lore that Foxgloves were invented  in the September of 1666. Great Great Grandmother Professor Florrie Higgledy was indulging in a pipe of tobacco after having demolished one of Mr Farrinner's wonderful pastries in London's Pudding Lane….when suddenly she was taken with a fit of the vapours. She had a blinding vision of a tall beautiful, bienneial plant with soft, hairy, toothed, ovate and lance-shaped leaves in a basal rosette….wonderful tubular flowers adorned it's majestic spires…as soon as the vision arrived…it vanished. Wasting no time, she knocked out her pipe on some small, dry, kindling like sticks outside the bakery and set off to her secret underground laboratory with a view to transforming her dream into reality.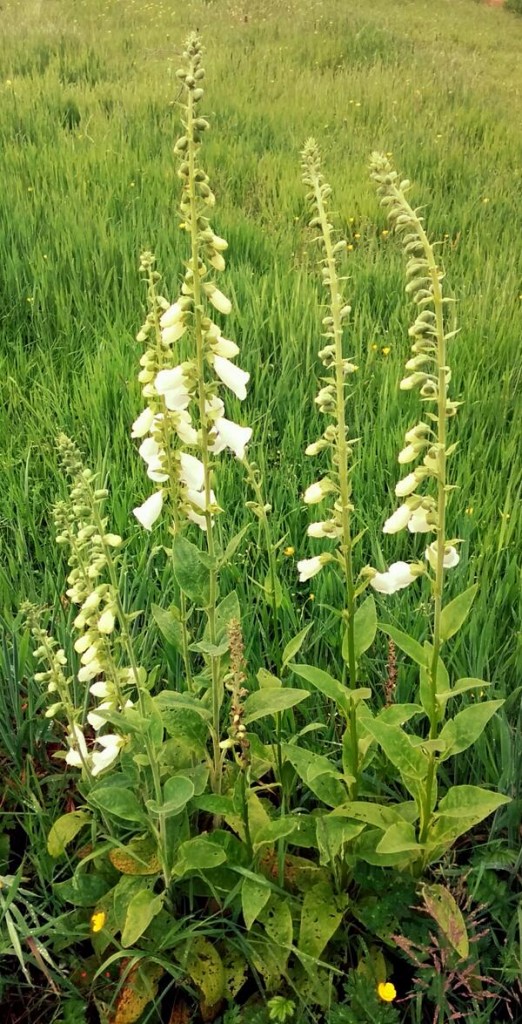 To this very day Foxgloves have always been grown in the cut flower gardens of the Higgledy family. This season I have chosen two simple, elegant and most charming Foxys…Foxglove 'Alba'…and Foxglove 'Excelsior'. Growing these glorious creatures from seed is very straight forward.
How To Grow Foxgloves From Seed.
*When Florrie invented the Foxgloves she cleverly added a little marker to inform people when was the best time to sow the seed for that particular season. When the top most flowers of this seasons plants are in flower…then is the time to get busy in the sowing department. This is usually some time from late May and through June…and well into July.
*You can start your foxgloves off in seed trays and plant them out in Autumn…or you can directly sow in seed beds.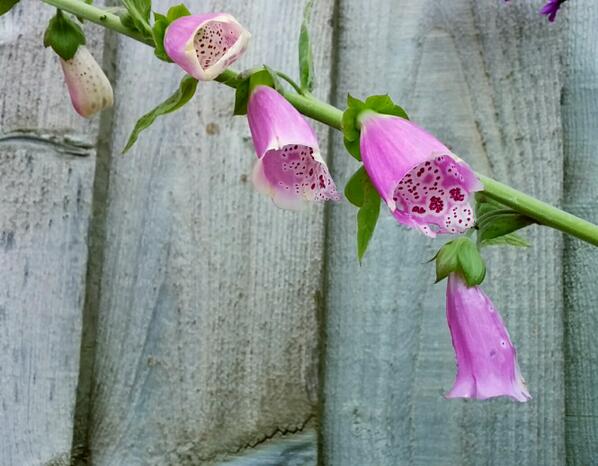 *Although they will manage in full sun, it is best to find a bed of dappled shade or one which has a mixture of sun and shade throughout the day.
*Foxgloves are biennial and will flower in the spring of the second year…
*Sow in straight drills…ie scratch a straight line into your seed bed…
*Water this drill BEFORE you sow your seed…then sprinkle your seed thinly within the drill. DON'T cover the seed…as with most tiny seeds they can't handle being buried and need light to 'get jiggy'.
*When the foxglove seedlings are a couple of inches tall…thin them out to a spacing of a little over a foot.
*If your site is exposed they made need staking….but best find somewhere sheltered.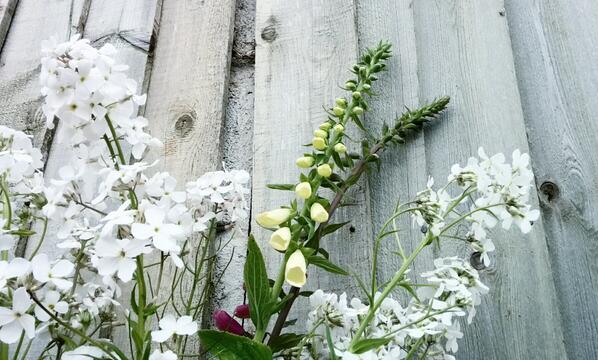 *Because of their biennial nature of flowering in their second year…it is important to sow again next season, in order to have flowers every year.
*You can find Foxglove 'Alba' in the Higgledy Garden Seed Shop at £1.95 a packet…and you will also find the wonderful 'Excelsior' at £1.95.
Foxgloves are a great addition to the cut flower garden…show them with another early flowering biennial such as Hesperis (Sweet Rocket) or Sweet William and all will be well with the world.
Also you may be interested in my world famous 'Biennial Seed Collection (for flowering 2015)' which is a massive (yes MASSIVE) 20% the cost of buying the packets individually.
Kind regards
Benjamin Higgledy