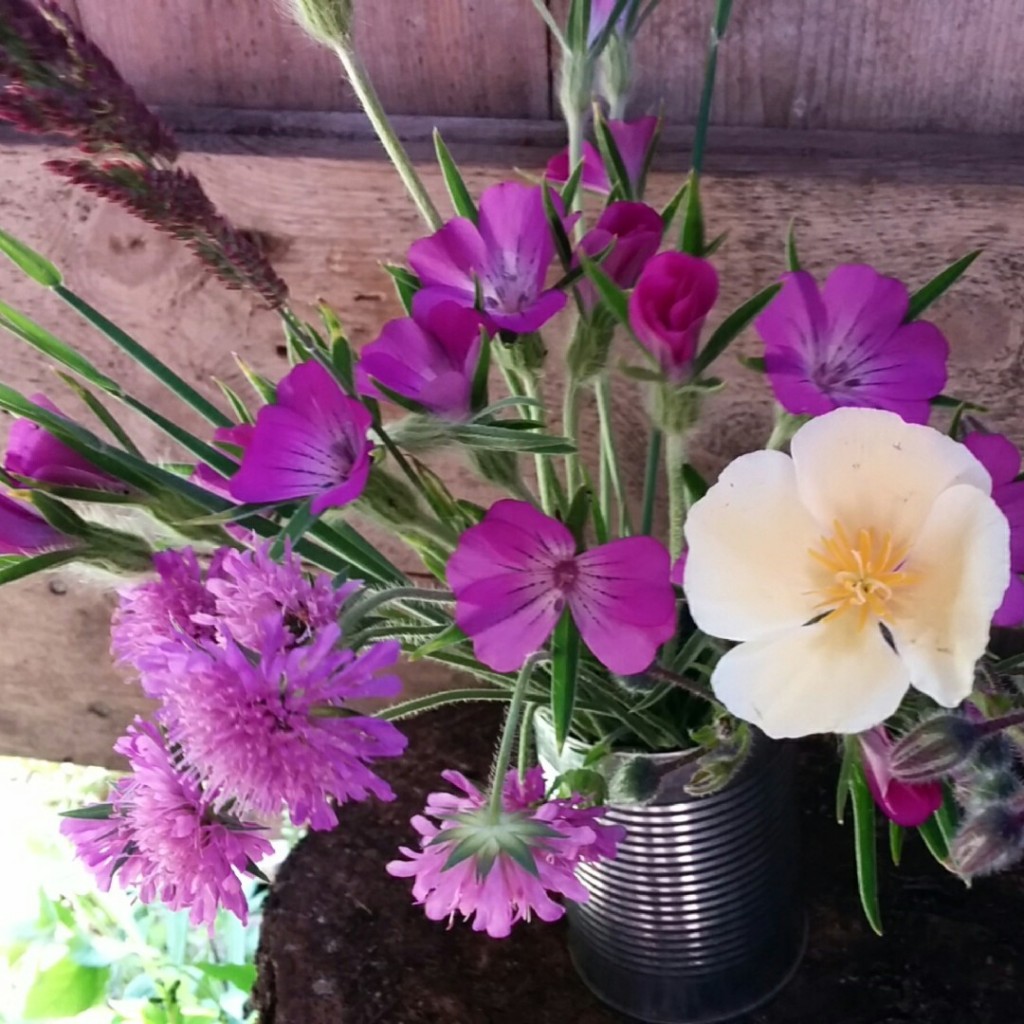 It's great to have a few Autumn sown flowers coming out…sadly my autumn sown bed got a duffing up during the winter storms down here in Cornwall. The bed was flooded for a fortnight. However…some plants made it through. Corncockle was one such plant….about ten plants survived.
Corncockle has a simple beauty which is hard to match. I've just thrown a few into a tin can with some wild grasses and I think they look ace.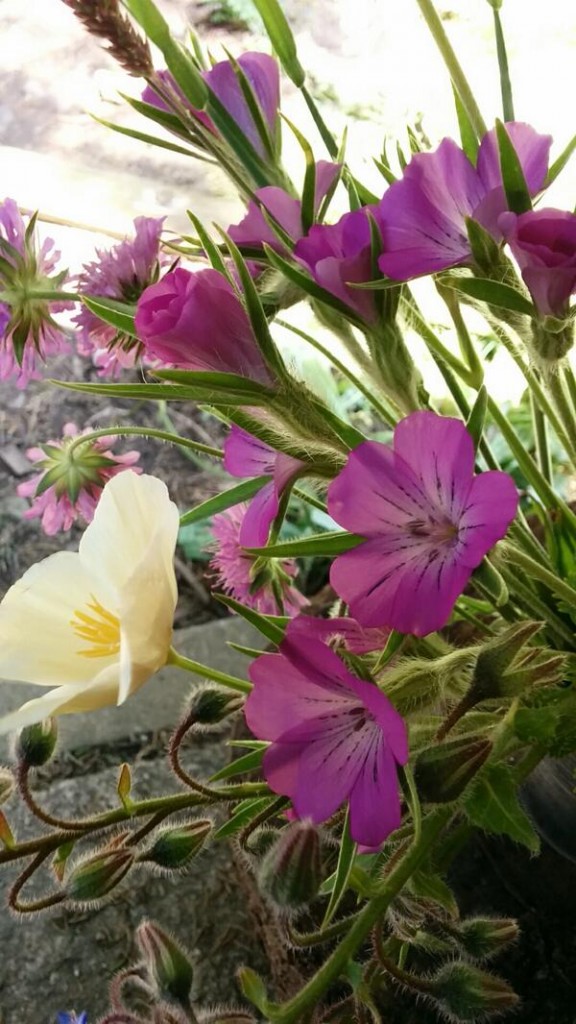 Being a hardy annual Corncockle seedlings can take a frost…though would have trouble with a hard winter I suspect. Generally I sow a row or two in early September and further rows in the spring….about mid April. Occasionally I will sow some in pots and then plant them out exactly where I want them. Corncockle are amongst the easiest flowers to grow and  will happily self seed for you…or you can easily harvest the seeds for yourself in the autumn and sow the little beauties at your leisure.
I sell Corncockle seeds at £1.95 for 100ish seeds. :)
Best wishes.
Ben Higgledy