Many thanks to the Higgledy Twitter family who have been Tweeting their pics of developments in their cut flower patches. It's great to see so many folk have had great results with their Autumn sown seeds despite the ridiculously wet winter.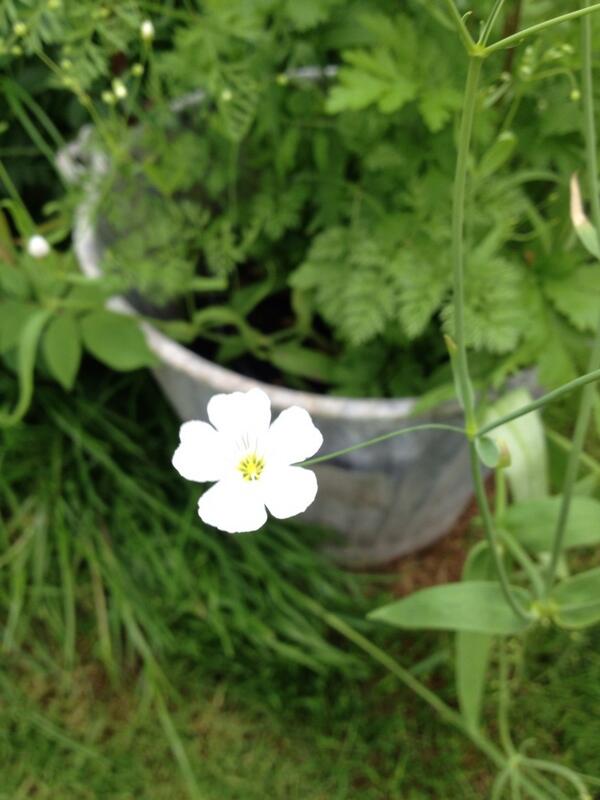 …let's start of gently with one single (!) Gypsophila flower. ;) May there be thousands more for you dear Boothy person. You did better than I…all mine drowned after being submerged in a flood for two weeks. 324 points plus a bonus 15 for a trendy galvanised bucket.
Top marks for Angie….what have we here then…Eschscholzia 'Orange King'…Phacelia….Candytuft….Ammi…. All wonderful. Sowing hardy annuals in Autumn will see you in flowers much earlier than spring sown flowers…and they usually produce bigger plants too. Well worth the effort. 372.4 points minus 17 for not having any Cornflowers…..naughty lady.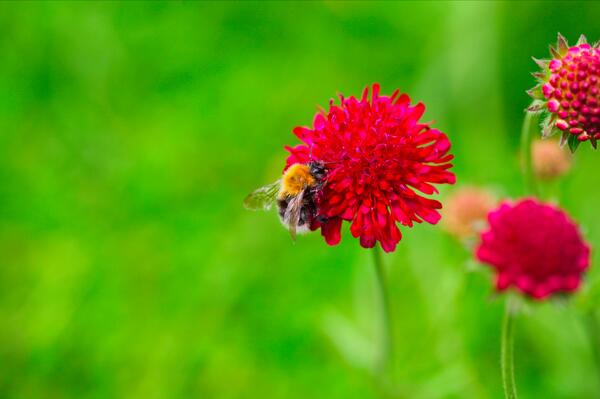 Thank you Brigit for this…Knautia 'Melton Pastels'…mighty mighty flower this one…a perennial rather than a hardy annual…very similar to annual scabious. Bees go potty for it. It flowers early and goes on for MONTHS! 328.8 points plus 64 points for managing to glue a bee on the flower.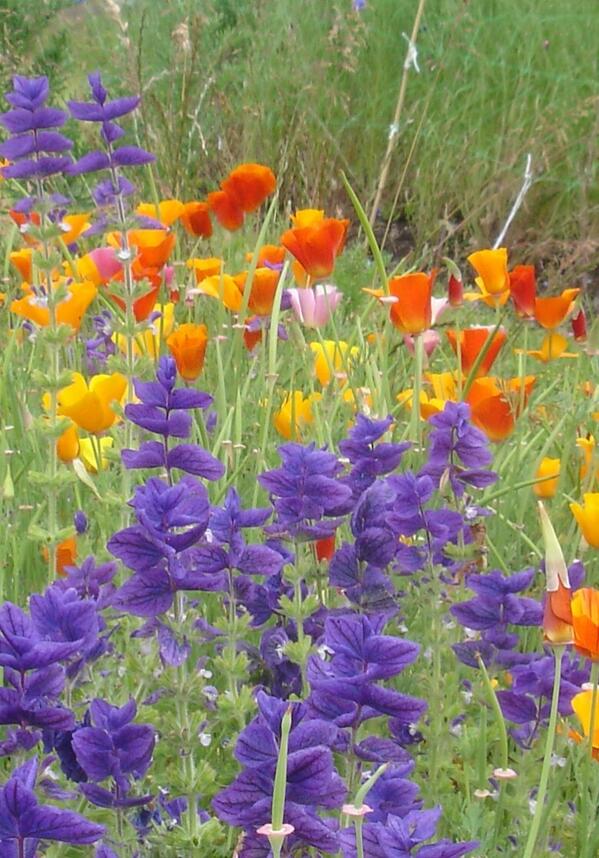 Check out this colour combination…fantastic stuff…eschscholzia 'orange King' once again…(this will happily self seed) and Salvia… 399 points minus 342 points for using a Salvia from one of my competitors! Grrrrrrrrr ;) Try my Salvia 'Monarch' to gain 1000 points next season.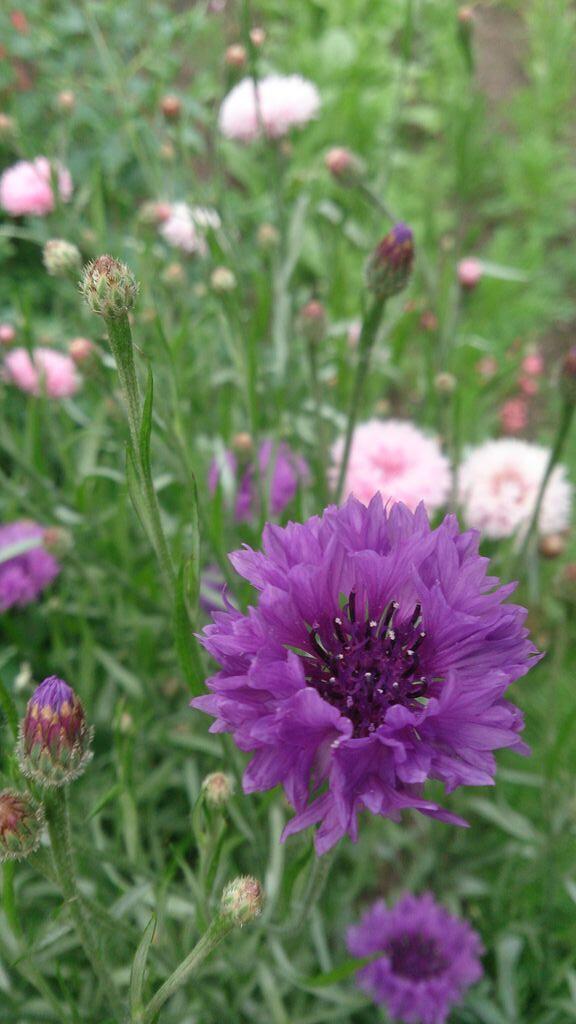 AHHH at last…Cornflowers….Cornflowers can grow up to six foot from an Autumn sowing. 'Blue Ball', 'Black Ball' & 'Classic Romantic' are all super-ace-trific…and yes…I sell them all. 322 points plus 54 extra points for the close up off centre…very arty….tres chic.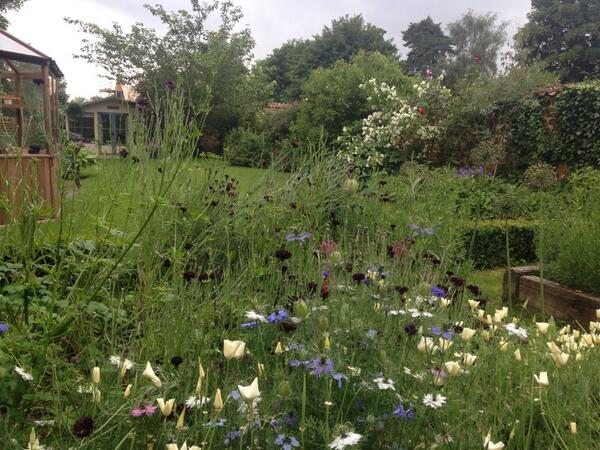 Cracking Nigellas here with what seems to be Cornflower in the background. Capital stuff Reverand….oh is that Eschscholzia 'Ivory Castle' amongst the nigella? Never thought they would make such good companions…but they look amazing. 354 points plus 789 points if you put in a few good words for me.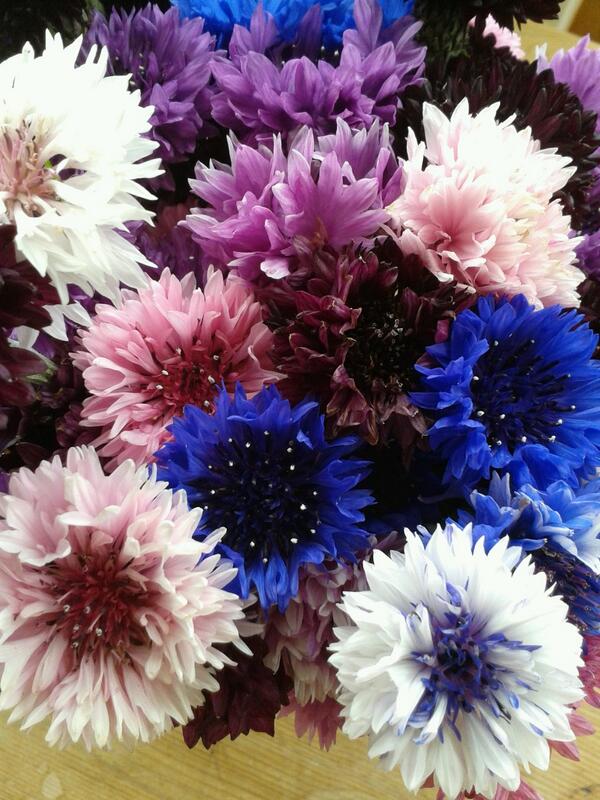 More Cornflowers…and look at them…beautiful…the whole lot here…all the three varieties you will find in yee olde Higgledy Shopee. LOVE em! 467 points plus 354 extra points for being a Cornish based flower company.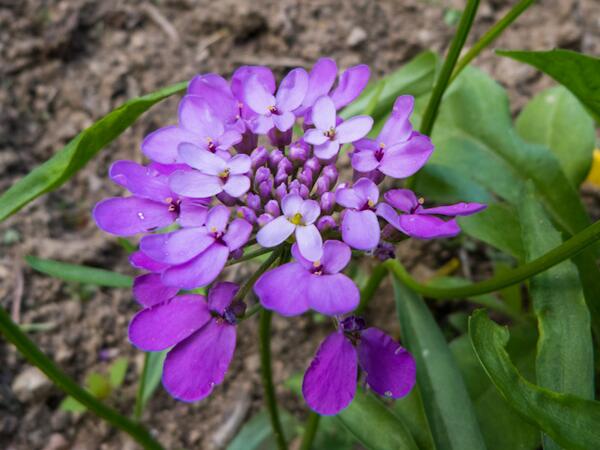 A beautiful shot of Candytuft…each plant will have hundreds of these when it gets going…a much underrated plant I always grow some in my patch…348 points plus 123 extra points for supporting the underdog.
There will be more punters pics tomorrow. Thank you VERY much for taking the time to Tweet them to me.
Kind regards
Benjamin Higgledy