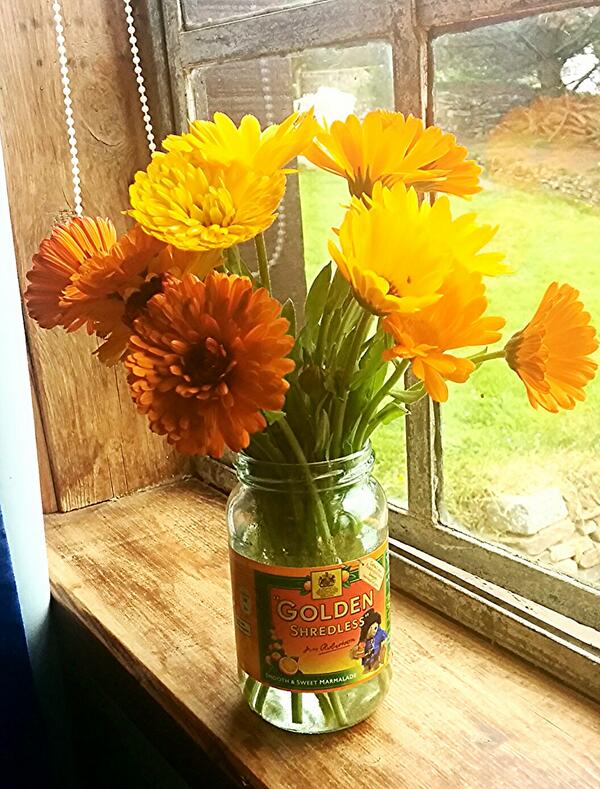 I have just been harvesting my first spring sown Calendula of the season…from now on in I will have heaps and heaps of them from just three or four square metres. Calendula are nothing short of flower making machines…the more you cut…the more they flower. If at the end of the season you leave a few flowers on the plant, your Calendula will run to seed and provide you with more plants for next year.
Being hardy you can sow Calendula in the Autumn for an early spring flowering….I tend to make an Autumn sowing and a spring sowing, this way you will extend your season right up until the frosts. Here in Cornwall you can see Calendula in certain pockets of land that flower pretty much all year round as it is so mild…in fact the name 'Calendula' refers to flowering on each day of the Calendar…in Greece at least.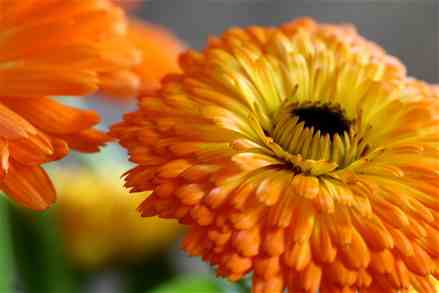 Calendula has been highly prized for its medicinal use throughout history in many different cultures. It is a very effective antibacterial and was used on the battlefields of world war one. Romans, Greeks and also Hindu cultures used Calendula in ceremonies…it seems like myself, our ancient ancestors thought Calendula rocks!
How To Grow Calendula From Seed.
*As per usual make super sure that your proposed bed is properly dug over and all trace of weeds removed….gone….finished…no more….
*She will grow best in a sunny spot in free draining soil.
*I sow the first batch of  my Calendula Officinalis in September for an early flowering the following year…then some undercover at the beginning of April…one can direct sow from mid April when the soil has warmed up…you CAN sow earlier than this but there is little to be gained in my opinion.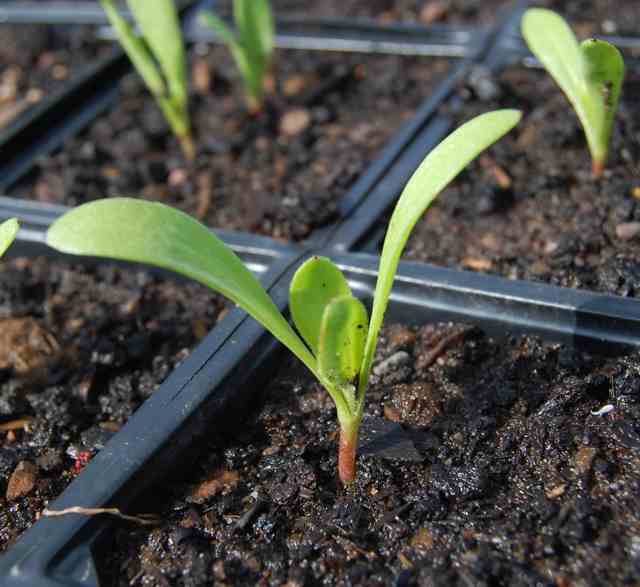 *If sowing calendula in your cut flower patch you will want to sow in straight rows…bury the seeds no more than a cm deep and keep the soil moist whilst they become established.
*Thin out the seedlings to about a foot…you can transplant the ones that are too close to another part of the plot if you have gaps…I love having mixed beds in the cut flower garden…this help reduce the spread of disease too.
*Mulching around the plants will help keep the moisture in and keep your beds weed free.
*Spring sowings will take 10 – 12 weeks to flower.
In the vase calendula will last about a week…try it with Cornflowers 'Blue Ball'…'Black Ball' Cosmos 'purity' & Ammi Majus…all these work really well…but on the whole you will find Art Shades a really versatile addition to your cut flower garden.
Calendula can be found in my 'Bee Friendly' seed collection.
Kind regards
Ben Higgledy