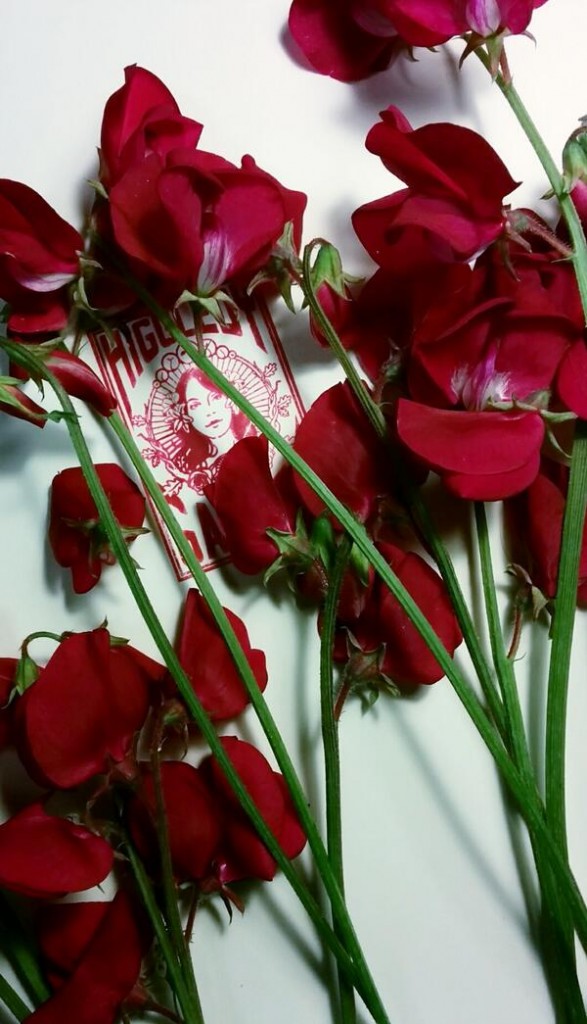 Sweet Pea 'Winston Churchill' is a very classy number. He has wonderfully bright and velvety, crimson flowers and good strong stems. 'Winston Churchill' is certainly a Sweet Pea to bear in mind if you like your single colour flowers.
Some people will tell you to soak your Sweet Pea seeds over night….or scratch them with a knife…or graze them with a nail file. I no longer do any of this stuff and get very near 100% germination from a spring sowing.
Sweet Peas are hardy and many folk sow them in September and October…then overwinter them in a cold frame…these will produce bigger plants which will flower earlier. I have been reading that Monty only makes spring sowings these days as he says they are more reliable.
By the time the Autumn comes I tend to be less interested in Sweet Peas and more interested in sausage casseroles and repeats of Kojak.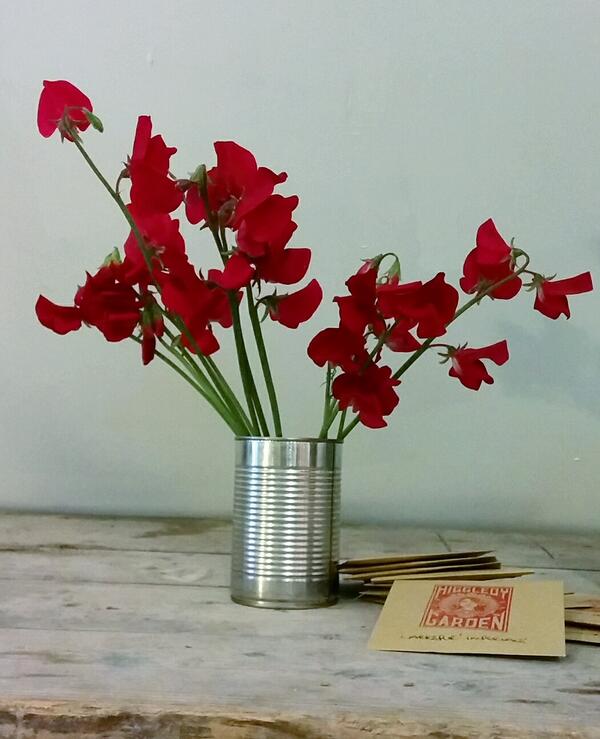 I am a fan of simplicity…a dozen of these Sweet Peas dropped into a can of water does it for me. These chaps should last five or six days…by which time there should be some more flowers on my plants.
Keep cutting the flowers and the plant will keep producing them…if you go on hols try and get someone to come and cut them….you can bring them back a straw donkey by way of a thank you.
Another great Sweet pea to try is 'Painted Lady'…if you can wait until September to start sowing, why not make a July sowing of Biennials?
I of course have Sweet Pea 'Winston Churchill' seeds in my seed emporium.
Kind regards
Benjamin Higgledy