Why Sow Flowers In Autumn?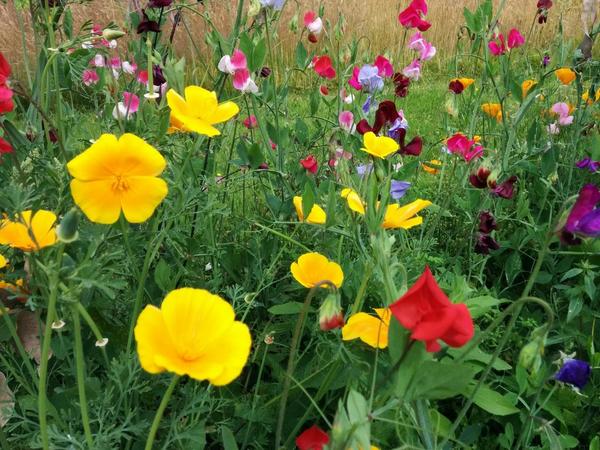 It was my Great Auntie Jezebel Higgledy, the famous Victorian Nazi hunter who first suggested that the family (who had cut flower patches all over the known world) started a more strategic approach to Autumn sowing of annual flowers.
Jezebel informed the Higgledys far and wide that her extensive  tests had shown that most Hardy annual flowers will produce flowers up to six weeks earlier than their spring sown counterparts. She also highlighted the fact that these plants were bigger and more resilient to disease.
However, Auntie Jez said that they should not be sown as an alternative to spring sowings but as a compliment to them. The reason for this is that spring sown flowers will continue to blossom much later into the season after the autumn sown have become spent.
Not stopping at that…the determined lady sent telegrams out to the key Higgledys telling them of her twelve preferred hardy annuals for an Autumn sowing. These have become known within the family as 'Jezebel's Dirty Dozen'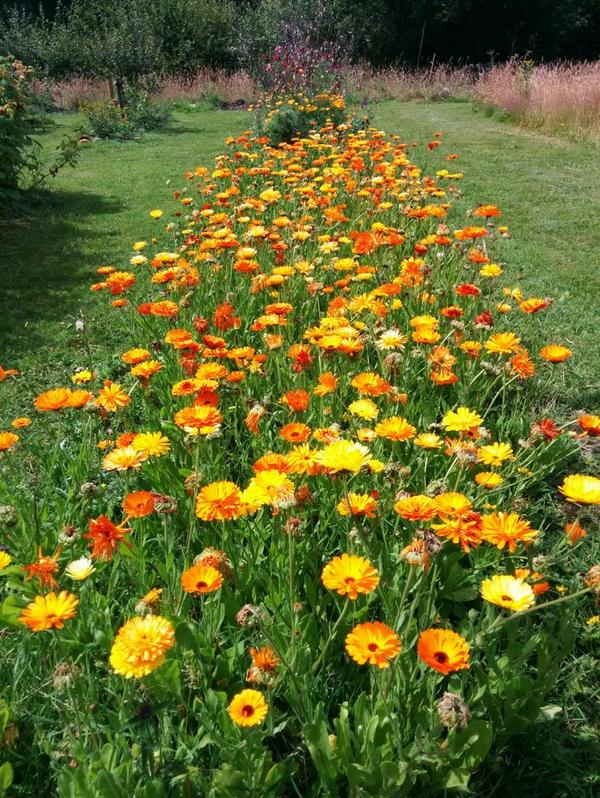 For clarity I should like to point out for those who don't know the difference between hardy and half hardy annuals is that half hardy annuals can't deal with a frost…they are generally plants that hail from warmer climbs nearer the equator. These are best sown after the frosts OR sown undercover and planted out after the frosts. Whereas hardy annuals can take some frost in varying degrees. A biting frost will usually take some casualties… Growers in northern Scotland or on high ground may want to give autumn sowing a miss or overwinter seedlings in a greenhouse.
My own preferred method is to sow in exactly the same way as I make my spring sowings…into beds about three foot wide…into three straight rows a foot apart.
Other folk like to sow into pots and overwinter….I find this a bit faffy but…. whatever is your disco baby.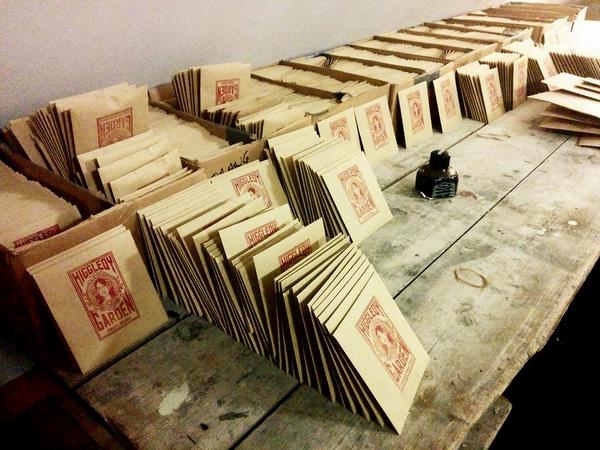 The plan is that the plant will not produce much top growth but will be busy growing a bountiful root system underground (which is the perfect place for a root system as I'm sure you agree)…then come spring…when the ground starts to warm up…the seedling is 'charged' and will rocket forth its flowery self skyward.
When to sow your Autumn seeds is generally dependent on how far north or south your patch is. I spoke to a grower last week who is based on the borders just south of Edinburgh. She sows in the last ten days of August and that works for her…some growers down here in Cornwall leave it until early October. But for the vast majority of folk September is the magic month…
I sow on the 23rd September….the Autumnal equinox…why? Because it sounds cool that's why.
What Flower Seeds To Sow In Autumn: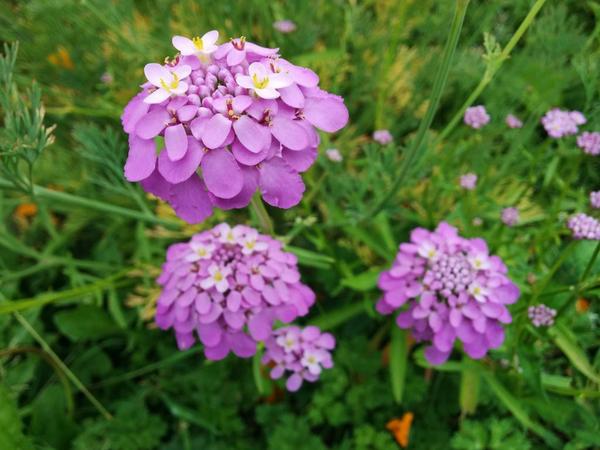 *Ammi Majus
*Calendula 'Indian Prince'
*Cornflowers. 'Blue Ball'
*Corncockle
*Bupleurum
*Gypsophila. 'Covent Garden'
*Nigella. 'Miss Willmot, Dark Blue'
*Godetia. 'Crown Mix'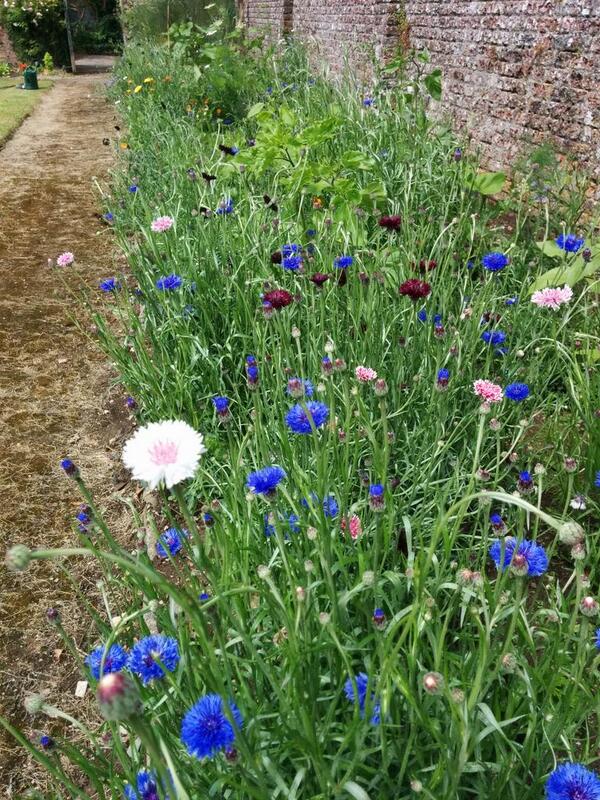 *Larkspur. 'Giant Imperials'
*Candytuft, 'Crown'
*Eschscholzia. Californian Poppy. 'Orange King'
*Scabiosa, 'Back In Black'
Other great alternatives to Jezebel's choices are…
*Ammi Visnaga
*Calendula 'Art Shades'
*Cornflowers. 'Black Ball' & 'Classic Romantic'
*Phacelia
*Malope 'Vulcan'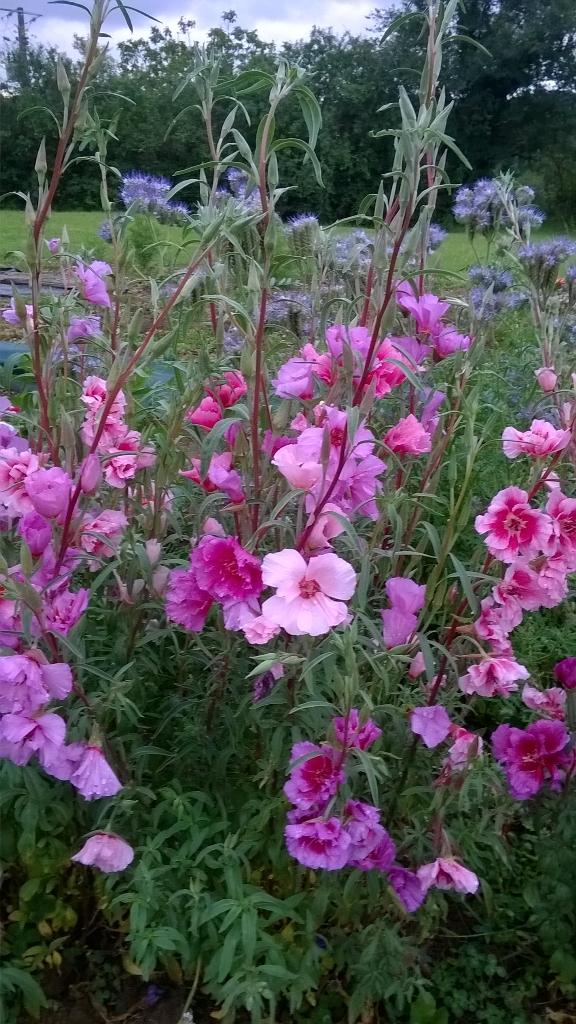 *Nigella 'Persian Jewels'
*Nigella. 'Miss Willmot, Dark Blue'
*Eschscholzia. Californian Poppy. 'Ivory Castle'
*Scabiosa, 'Crown'
*Cerinthe
*Sweet Peas
*Dill 'Mammoth'
Have fun!
Kind regards
Benjamin Higgledy
PS For detailed growing guides then please click: 'Higgledy Seed Growing Guides'.