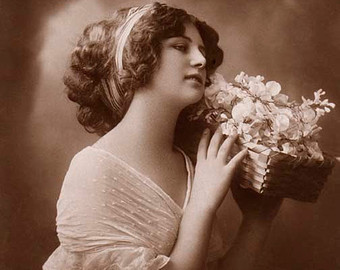 Delyth Jones was the first of the Higgledy clan to grow Scabiosa 'Ping Pong'. Delyth was the famous Edwardian scientist who invented the bouncy castle….she was also known for her cut flower garden which nestled in the grounds of a Cardiff Laboratory. When she wasn't bouncing she was Ping Ponging.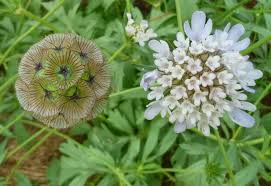 Scabiosa 'Ping Pong' is an unusual creature…rather than it's flower it is grown for its superb seed heads….though the flower is pretty too, to be fair.
Delyth would make two sowings of 'Ping Pong'…one outside in early September and a further sowing in April, either in square three inch pots or directly into the soil. She would space the seedlings to about a hand span apart.
I sow mine in rows a foot apart…to make hoeing easier.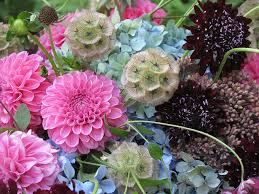 For other great gems to sow in Autumn…take a peak at my 'Seeds To Sow In Autumn' collection.
Kind regards
Benjamin Higgledy
PS Sorry for the small photos…don't know what happened there…..pesky Gremlins…..