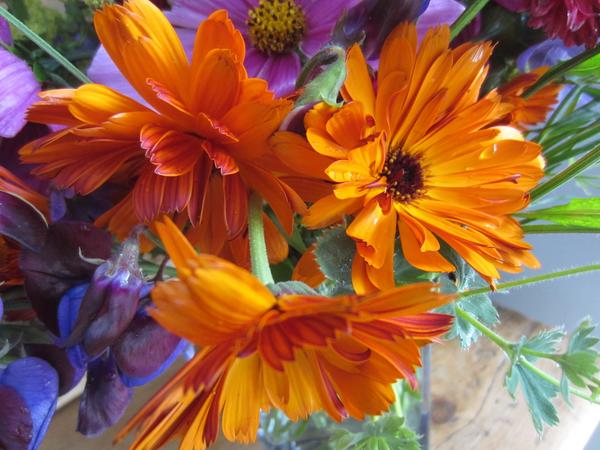 Why Sow A Cutting Patch In Autumn?
The main reason we sow up some cut flower beds in Autumn is because we will get much earlier flowers than sowing the same seeds in spring. These plants will also be bigger and stronger than their spring sown chums. By making both an Autumn sowing and a Spring sowing we can vastly extend the season of our flowers. This will not only make you happy but will also make your neighbours jealous…you can take them some of your excess flowers and you will be able to see in their eyes that they wish they could just be a little bit more like you.
Seeds To Sow In Late Summer/Autumn Collection.
The second reason we sow in Autumn is that it saves time in the spring…not just saves time sowing the bed….but also weeding. The autumn sown bed can be mulched in spring as the plants will be big enough to work around…then it can be pretty much left to get on with it. It will flower in June, three or four weeks earlier than seed sown in mid April.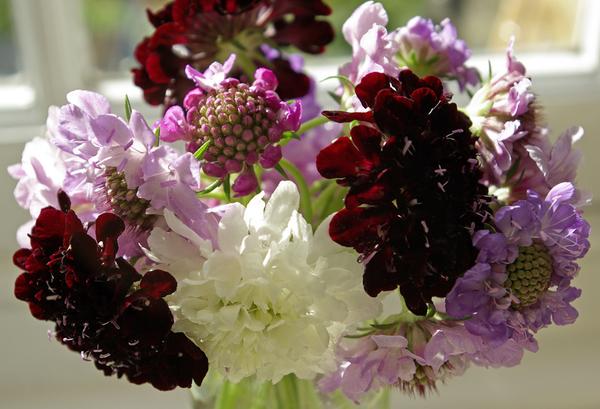 Hardy annuals are the backbone of the flower patch…they are simple to grow and are super floriferous, producing flowers all summer long and are on the whole happy in poor soil…they slave away for you like flowery sweat shops. Not only that but the little darlings will self seed when they are exhausted and produce more plants for you the following year.
What Are The Best Hardy Annuals To Sow In Autumn.
Ammi, Cornflowers, Nigella, Cerinthe, Borage, Malope, Calendula, Scabiosa, Buplurum, Corncockle, Godetia, Gypsophila, Candytuft, Larkspur and Eschscholzia are all perfect for an Autumn sowing.
The beds in the Higgledy cutting patch are three feet wide and have three rows of flowers, each a foot apart…most plants are spaced roughly a hand span apart in each row.
For most of us in the UK sowing should should begin in late August…a week or two earlier in Scotland and conversely a week or two later in the South West.
When sowing up the bed and make a SHALLOW drill with a stick….just a scratch really….then I water this BEFORE thinly sowing the seeds…then cover LIGHTLY with soil.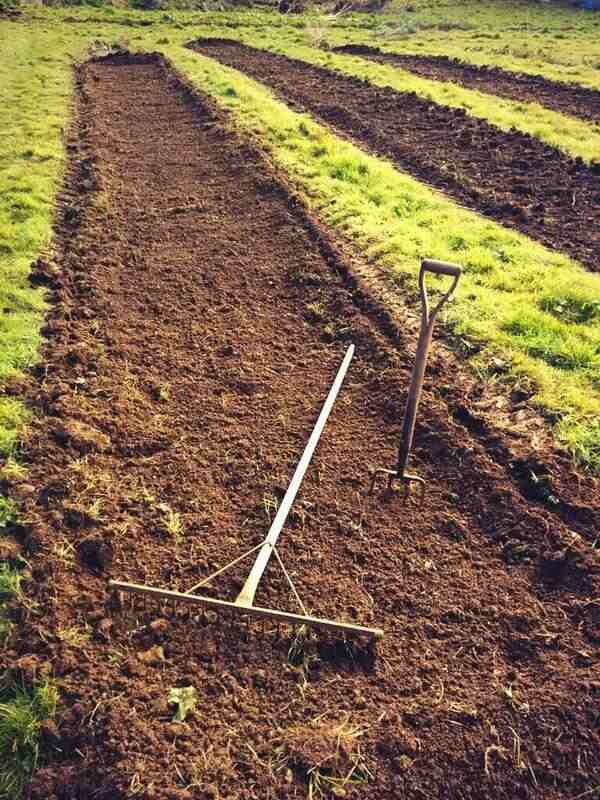 Leave the bed to do it's thing over the winter and then thin out the plants in Spring.
Keep on top of any weeds:
TOP TIP: If you prepare your beds a couple of weeks before sowing you can hoe off the first flush of weeds just before you sow…don't hoe too deeply or you will bring more weed seed to the surface…bashing this first wave of weeds will make your life considerably easier.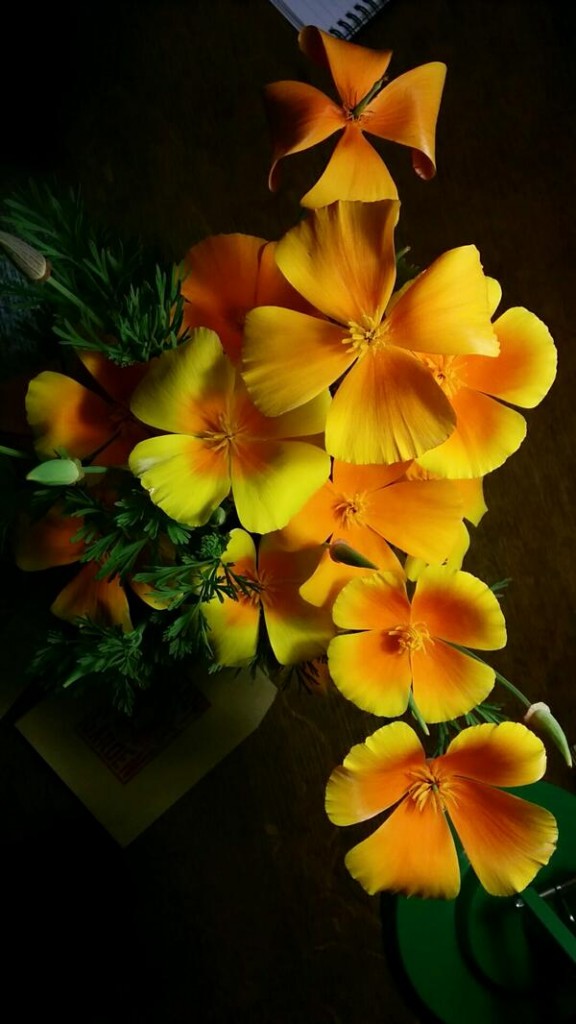 I hope this tickles your fancy to have a go at Autumn sowing….for more info on seed sowing, click over to the more comprehensive 'Higgledy Garden Seed Sowing Guide'…it is a printable PDF thingy. (NB The guide is a couple of years old and states I only sell annuals flower seeds….I now stock some perennials too)
Have a great weekend,
Kind regards.
Benjamin Higgledy.
Related posts:
'Autumn sowing of Larkspur in the cutting garden'