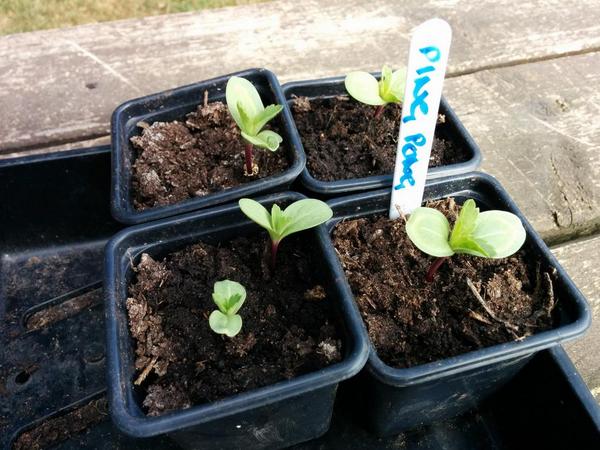 I have half a dozen or so Scabiosa 'Ping Pong' ready to go out in one of my Autumn sown beds. I started them in pots just because I wanted to check the germination rates were good….which they are.
These flowers are singular in quirky beauty…the seeds heads are a florist's dream but it's very rare I see them in the cut flower gardens I visit.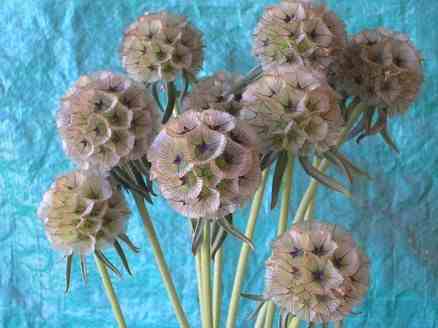 I will sow some more in the spring when I have cleared more space on the new allotment…it's a right state at the moment.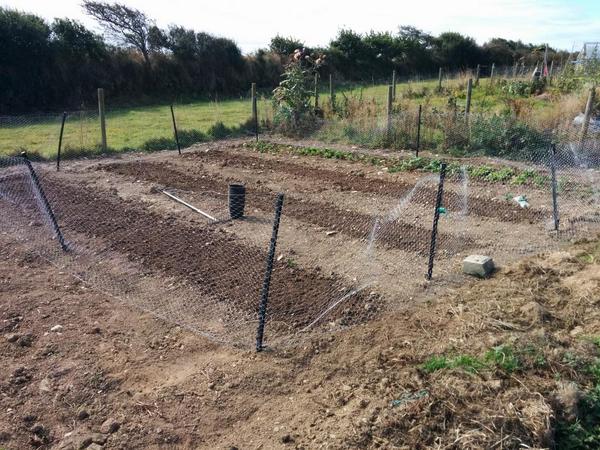 I have cleared enough for four beds…one of which I have dedicated to biennials and the remaining three are for Autumn sown Hardy annuals. The weather has been so good down here I would be happy to sow into October.
The fence is just temporary…the whole plot needs fencing off with dug in wire as defence against the rabid rabbits that live in these parts and devour everything in their path. It also manages to keep Furface off the seed beds….he refuses to acknowledge the difference between a seed bed and somewhere he can roll around and have a nap if he wants.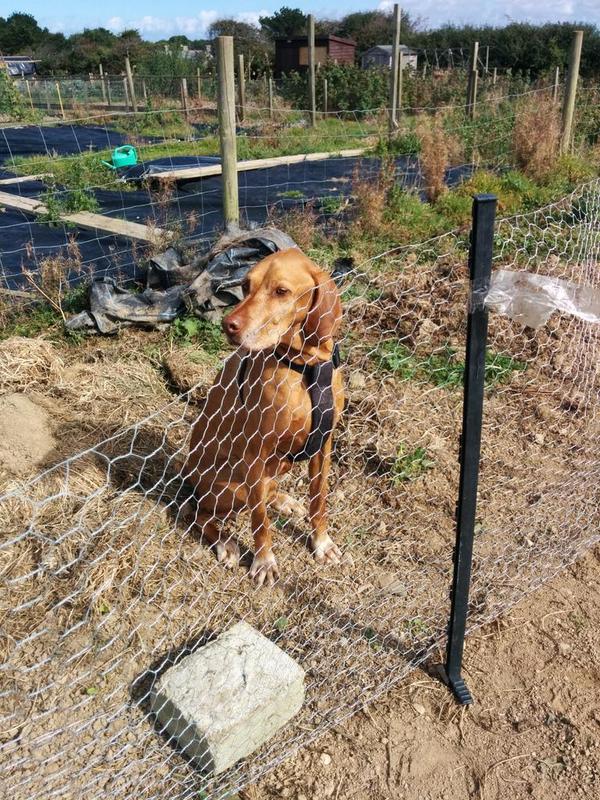 I have sown up my 'Seeds To Sow In Autumn' collection and a few other hardy annuals….it's something of a free for all. Last year the storms in Cornwall flooded my patch and very little made it through…this year I am hoping for more success.
Kind regards
Benjamin Higgledy.
Related Autumn sowing posts:
The First Autumn Sowing Here At HG
'How to prepare beds for an autumn sowing'
Uncle Archie's Seven Point Plan to sowing autumn annuals.
'Best Flowers To Sow In Autumn'
"Sowing up a cutting patch in Autumn"
'Autumn sowing of Larkspur in the cutting garden'