I tend to keep just one bed in my patch dedicated to perennial flowers because there are only a handful I think justify being there…also like most folk, my space is limited…and per square metre of earth they are not as productive as annuals or biennials. Most annuals will keep producing more flowers as you harvest them over the season whereas perennials may only give you one or two flushes of flowers.
HOWEVER…perennials are easy to maintain and are very reliable and they have forms and structure not available from annuals so they play a part in the flowery portfolio at the Higgledy Garden.
I have always loved Achillea…charming fellow with impeccable manners. Achillea 'Cerise Queen' is my favourite for cutting…I may add 'Summer Pastels' for next season too. 'Cerise Queen' will happily flower in the first year and is easy to grow. (Growing guide).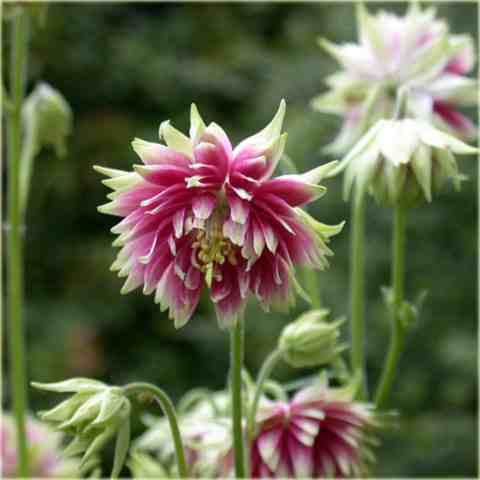 Aquilegia are a cottage garden favourite…there are hundreds to chose from…my preference is 'Nora Barlow'…one of the most beautiful and has tall, strong stems…excellent for the vase.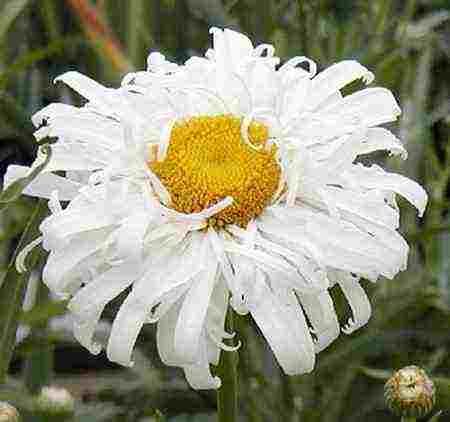 Again like Aquilegia there are hundreds to chose from…I love the quirky, rough around the edges 'Crazy Daisy'….very easy to use in the vase and heaps and heaps of flowers.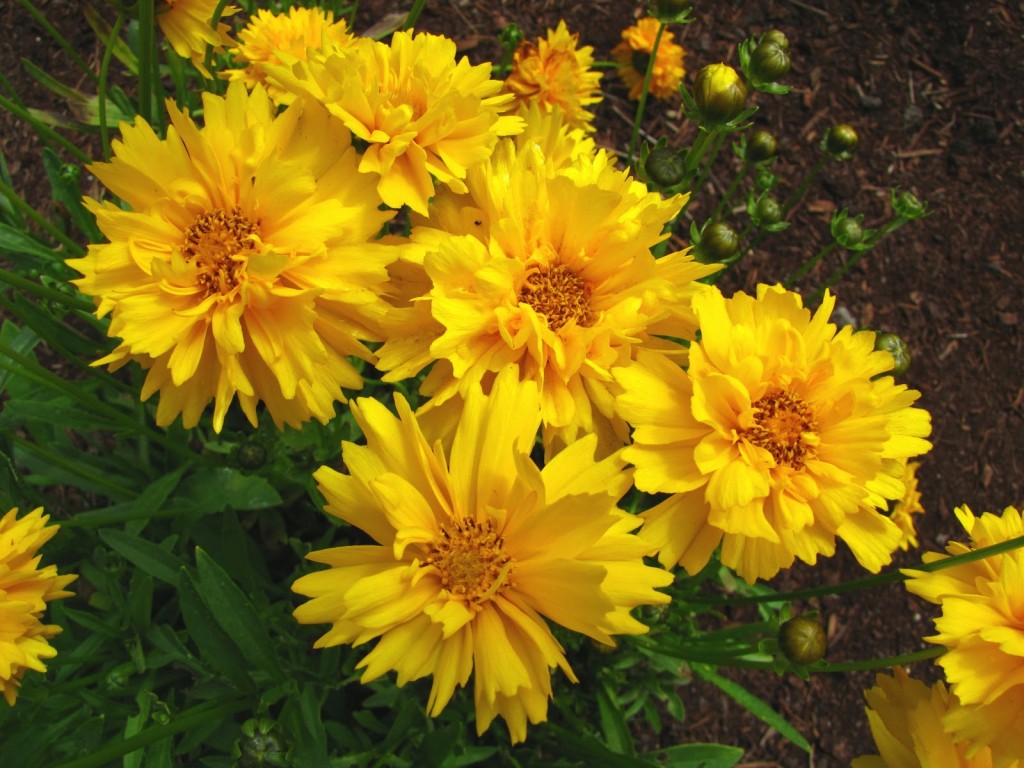 Coreopsis are cheery fellows indeed and 'Sunray' is no exception…easy to grow, fun to have about. I know some people don't like yellow flowers… but…well….I could never get my head around that anyway! ;) Yellow flowers ROCK!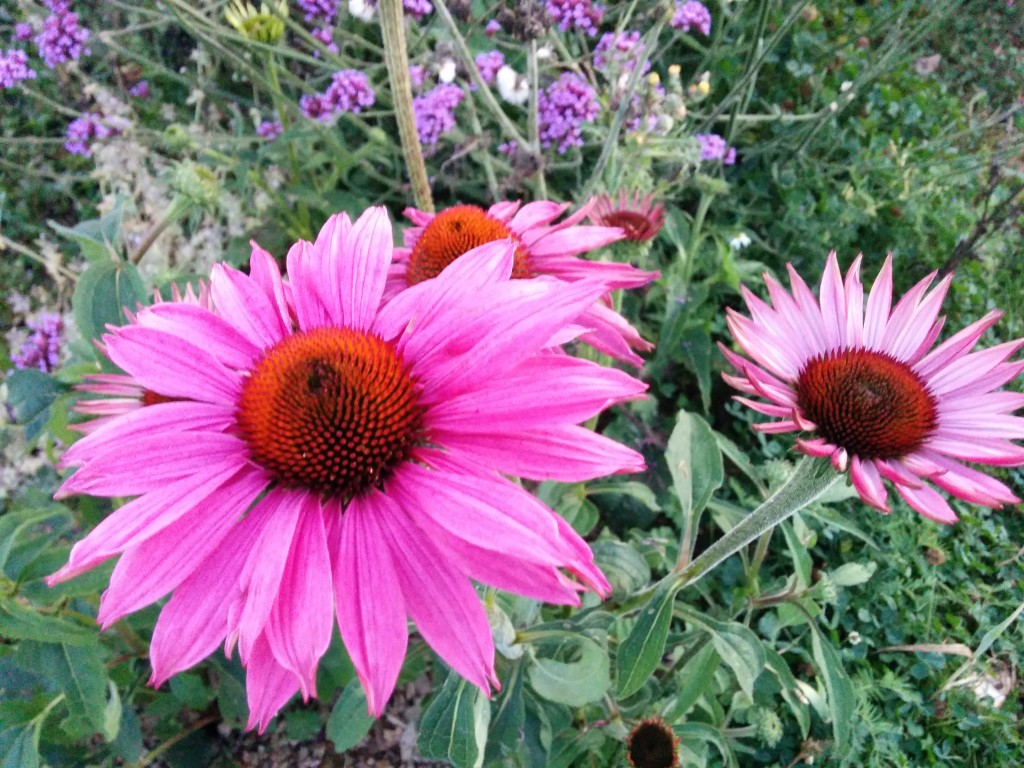 Echinacea are a 'must have' in my opinion…not only are they some of the most stunning flowers known to mankind but the Native Americans' held the flower in great regard too…and what's good for Sitting Bull is good for Higgledy Ben. I love the vivid 'Deep Rose Pink' and the uber groovy 'Primadonna White'.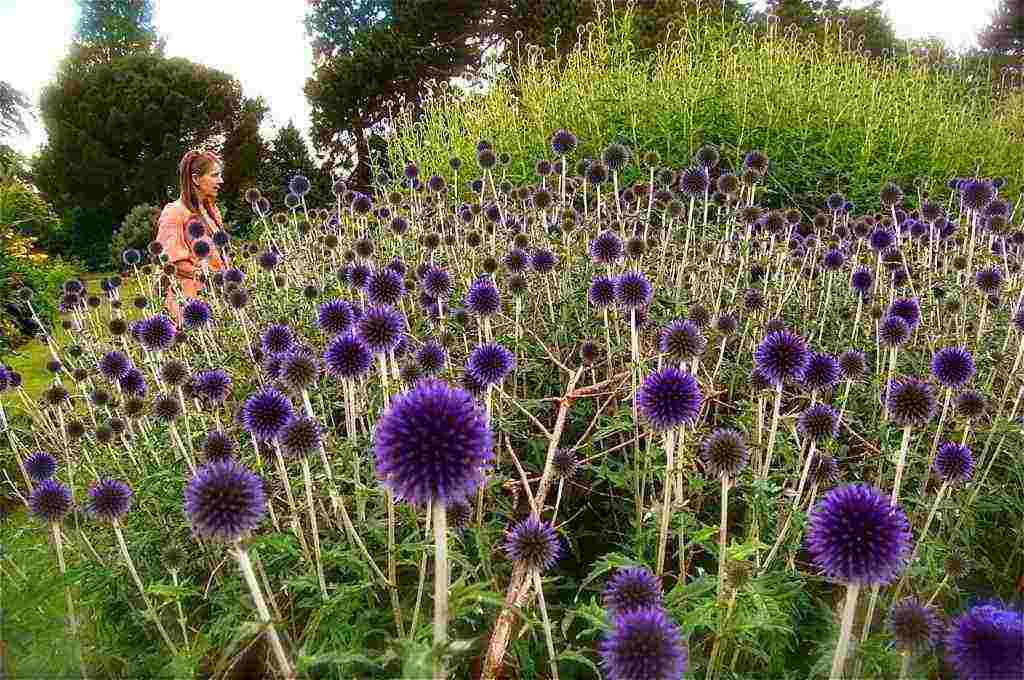 Echinops may only produce a few flower heads in their first year…but after that they will romp away like nobody's business and all will be well with the world…they self seed too so you will have plants to give to your chums. I grow 'Ritro'…it's the more quirky…more blue…more 'spoinky' one of them all in my opinion.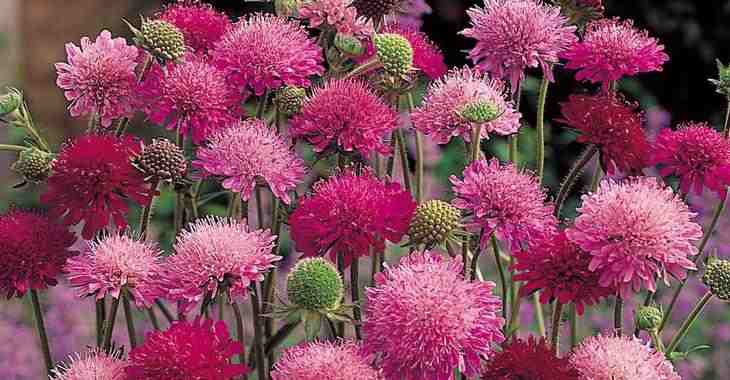 I have nine Knautia plants spaced at about 18 inches apart…they seem to flower forever. 'Melton Pastels' has stunning flowers on willowy stems. It was the first Knautia I grew for cutting and is the only one still present in the flower patch.
Other great perennials to grow in the cutting patch are Feverfew and Eryngium (Sea Holly)….I don't yet stock Sea Holly but I expect to have some in stock for next year in time for a spring sowing.
Kind regards and have a great Sunday.
Benjamin Higgledy
Related posts:
For tips on sowing, click over to 'Sowing hardy annuals directly into the soil'.
Soil Management in your cutting patch.
Designing the layout of your cutting patch.