I've been pushing this flouncy Aster 'Ostrich Plume' for years now. Happily I see more and more folk growing it and delighting in it's unique vibe. It has graceful feathery flowers…they are nothing short of kitsch-cool (new word). I've always maintained they have something of the Barbara Cartland about them.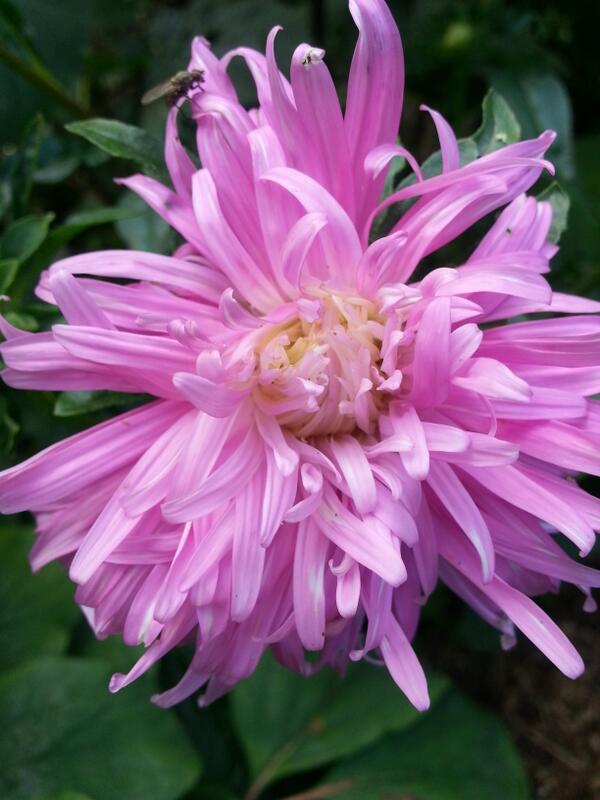 These rococo divas will just strut about the vase like they own the place…one suspects they keep houses in Switzerland and drive Louts Elans whilst wearing head scarves and big sunglasses.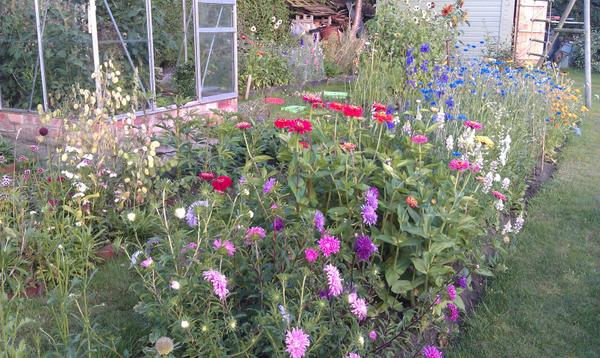 I love this pic from Angela…you can see the Aster 'Ostrich Plume' in the foreground….standing at perhaps half a metre…slightly lower than the Zinnia and those 'Blue Ball' cornflowers further back look cracking.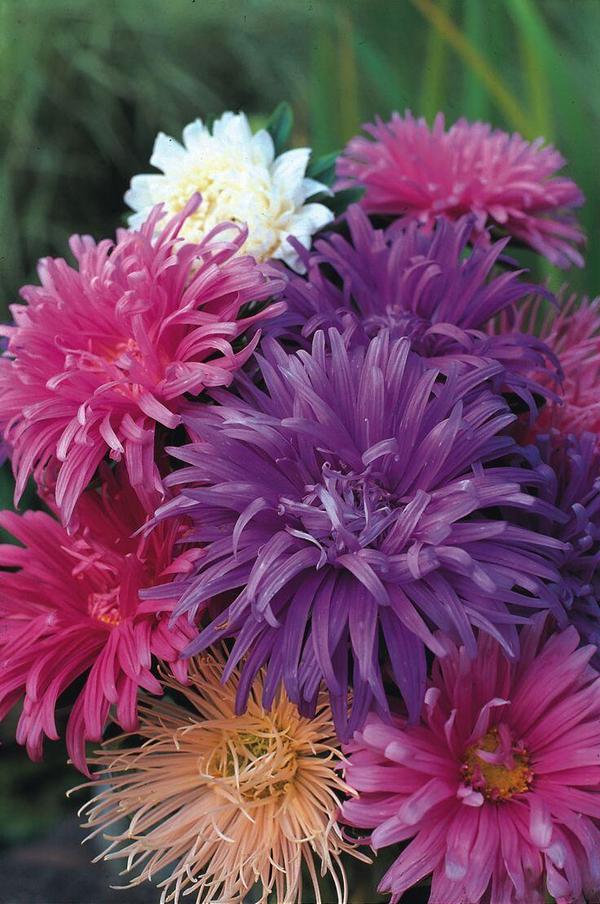 I love this pic…it shows how well these resplendent critters work together when put into a bunch.
How To Grow Aster 'Ostrich Plume' From Seed.
*I start mine off in three inch modular trays or three inch square pots, undercover at the beginning of April. Then sow some more outside in early May.
*Sow them to a depth of about 3 millimetres….or just cover them lightly….but DON'T bury your seeds too deeply…the are seeds…not moles.
*Some folk sow much earlier, February and March…I think that's too early…but experiment if you fancy.
*After about six weeks and after the frosts have defo gone, plant outside a foot apart from each other.
*Make sure they are in direct sun…a little shade is OK, but not too much.
*Ensure that the ground is free draining.
*Mine flowered in July right through into October.
*Dead heading will keep the little darlings flowering.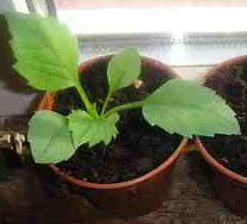 If you haven't been inspired to grow aster before then I'd recommend you give this little number a shot. It's easy to grow, adds great late summer colour and I can assure you it will keep you amused.
Hope you are all having a might fine weekend.
Kind regards
Benjamin Higgledy.
Relevant posts: