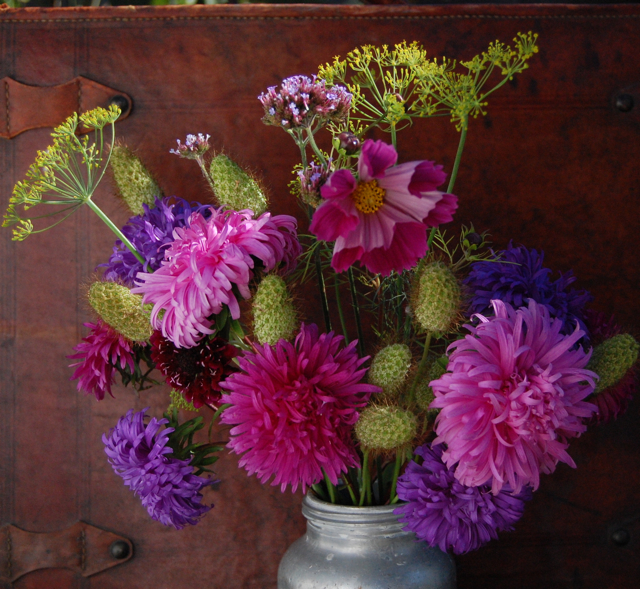 Yesterday I mentioned that my Great Aunty Kitty Higgledy used to love growing Ammi Majus….well Kitty's love for Ammi was only matched for her love for Aster McTrotalot the stable girl. The stunning flame haired, jodhpur wearing, crop wielding young woman was more than Kitty's heart could bear….and Aster herself was deeply in love with the quirky and self reliant Kitty. Their love blossomed and lasted a full decade before both were tragically lost in a freak accident involving their Bugatti and a giant trombone at the 1935 Milton Keynes Jazz and lesbian festival. They will be sorely missed.
It is always with great fondness that I think back on the stories of Kitty and Aster and their time at Foodeltronk Hall. It has now become a family tradition that the first vase of Asters that are harvested every year have our photo of the two lovers propped up next to it. There is no Aster more reminiscent of the Jazz age than 'Ostrich Plume'.
"Why Is Aster 'Ostrich Plume' So Good For Cutting Mr Higgledy?"
…well….these Asters have good long and solid stems which of course is a good selection of qualities to have for longevity in the vase. When you couple this fact with these stems seem to have what can only be describes as Barbara Cartland sitting on top of them, then you start to get the full picture. These are a snazzy jazzy Aster make no mistake.
"Hey Higgsy! How Do We Grow 'Ostrich Plume' From Seed?"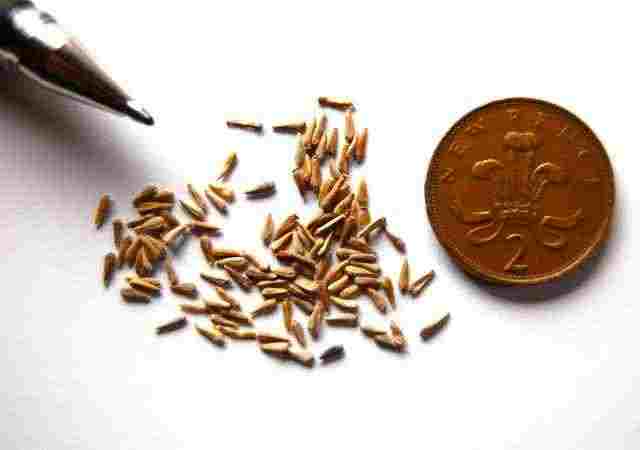 *I start mine off in three inch square pots, undercover at the beginning of April. Then I may sow some more outside in early May….they mustn't get touched by frost…so if frost is predicted then hold your horses.
*Sow them to a depth of about 3 millimetres…(That sounds geeky…just make sure they are covered lightly)
*Some folk sow much earlier, February and March…I think that's too early…this can make them too leggy…but experiment if you fancy.
*After about six weeks you can harden them off to the outside conditions and then plant them outside.
*Make sure they are in direct sun…a little shade is OK, but not too much.
*Ensure that the ground is free draining….they seem to be happy in a fairly rich soil.
*Mine flowered in July right through into November.
I sell Aster 'Ostrich Plume' at £1.95 for 250ish seeds.
Kindest regards
Benjamin Higgledy.
PS During January 2015 I am giving away a free packet of Cosmos 'Purity' with all orders. :)
Other posts you may enjoy: