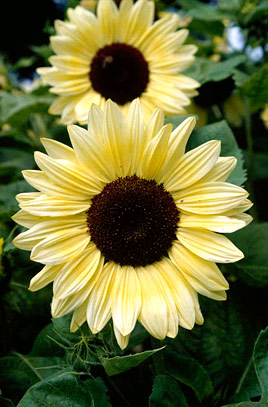 Sunflower 'Valentine' have long been a favourite in the cutting patches up and down the country and it's no wonder….'Valentine' is a right little cracker of a sunflower when it comes to cutting.
The petals measure about 17 cm across and they are a pale(ish) lemon….or perhaps you could call it primrose yellow. The tips of the petals are slightly rounded which gives them a groovy 1970's vibe. The centres are a dark chocolate brown. Stems are long and strong.
'Valentine' grows to about 5 ft and is a vigorous little madam with branching stems….the flowering period is about three months….you will get plenty of blooms to keep you going…..and the blooms are not so big as to be too cumbersome for use in the vase. If you are looking for a more dainty sunflower then take a peak at 'Vanilla Ice'.
How To Grow Sunflower 'Valentine'.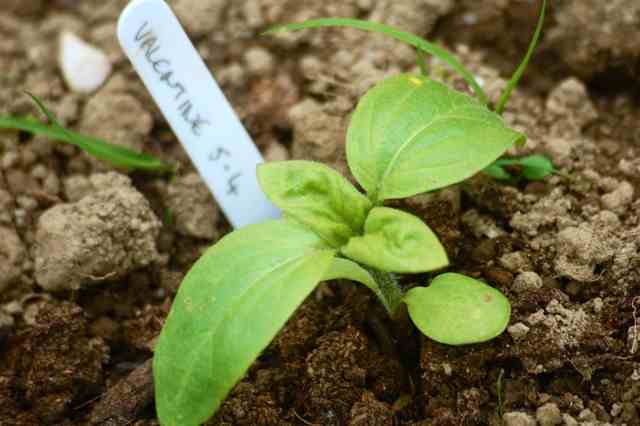 *One can sow direct into the ground from mid April…sow two seeds where you want the sunflower….then thin out the weakest seedling a few weeks later….don't bother to transplant…they rarely take. Space your plants at 45 cm apart….closer if you want smaller plants and flowers.
*Or you can sow in pots for early April….this is contentious as some folk say you can damage the tap root. I find if you sow in paper pots (quite deep ones) this isn't a problem…..just plant out the whole paper pot.
*Sunflowers are quite greedy and unlike most annuals are happy in a rich soil.
I sell 'Valentine' seeds at £1.95 for 20.
Happy Sunflowering y'all.
Kind regards
Higgsy