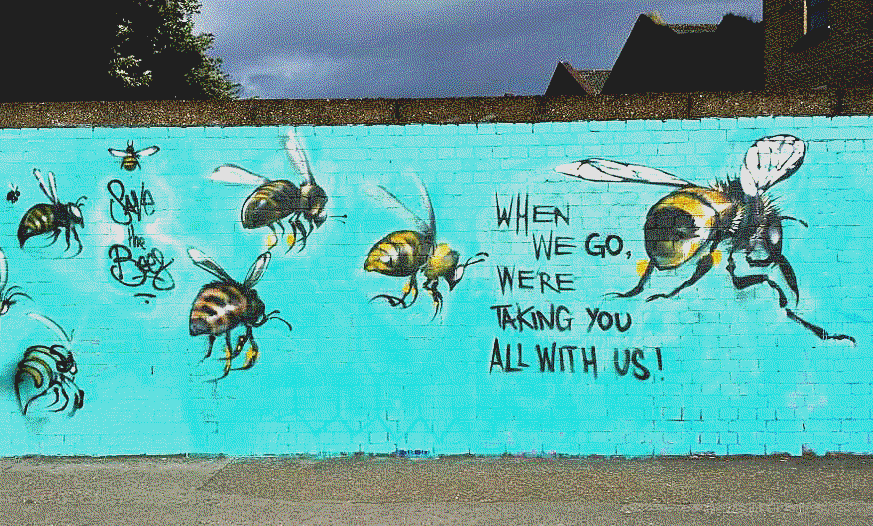 The clever little elves at Higgledy Garden have put together a collection of seeds that will produce a mighty fine cut flower patch whilst simultaneously keeping the bees and butterflies happy.
The collection is made up entirely of annual flowers as we wanted to give our customers the chance to start all the seeds in the collection this spring….so we have omitted biennials. I would certainly recommend biennials in a bee friendly cutting patch as they will flower much earlier than annuals and provide well needed early food for our stripy friends.
Some of the flowers in the collection are more nectar productive than others….namely Borage and Phacelia….these big boys are nectar making factories and the bees will go quite senseless with desire once they get a whiff of them.
Each year the Bee Friendly Collection is altered in order that if folk want to maintain this wildlife friendly bed they can have a different show every year….so what have we got lined up for this year?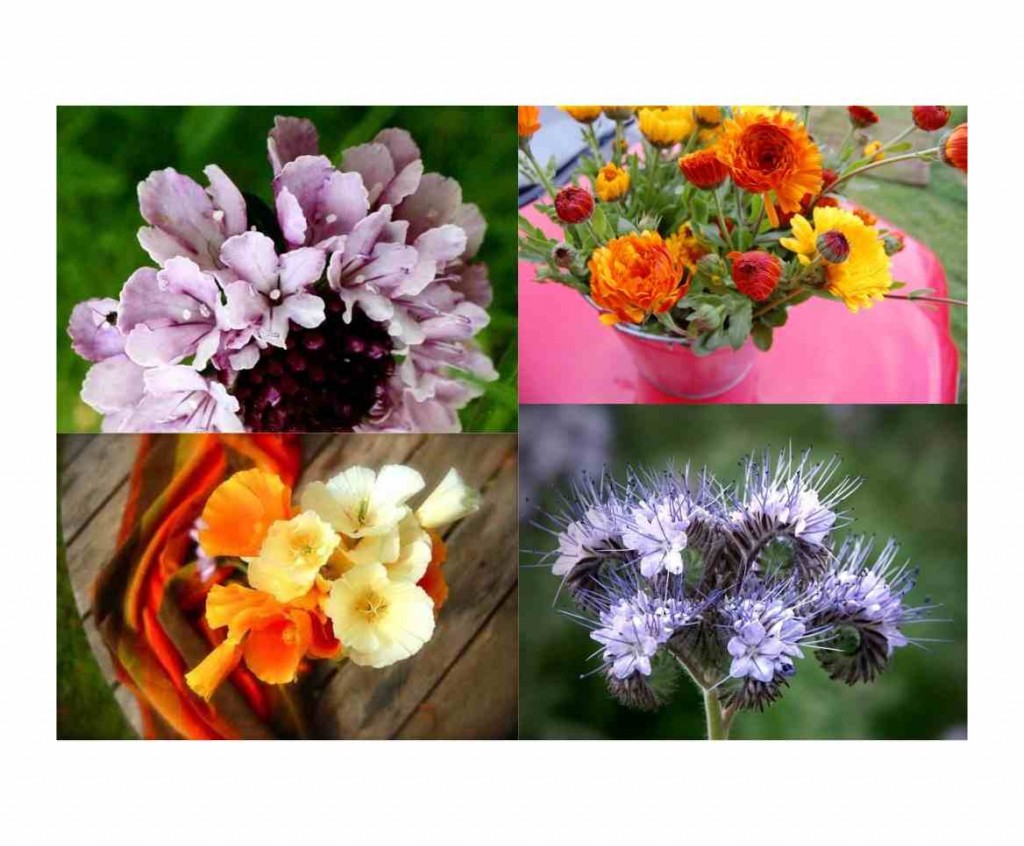 I recommend you hold off sowing your annuals until mid April when the soil has warmed up. I sow mine in straight lines a foot apart….then this out the seedlings to about a foot apart….perhaps a little less. Don't bury the seeds too deeply…a light covering is fine. If you prefer you can start them out in pots….then plant outside in mid May.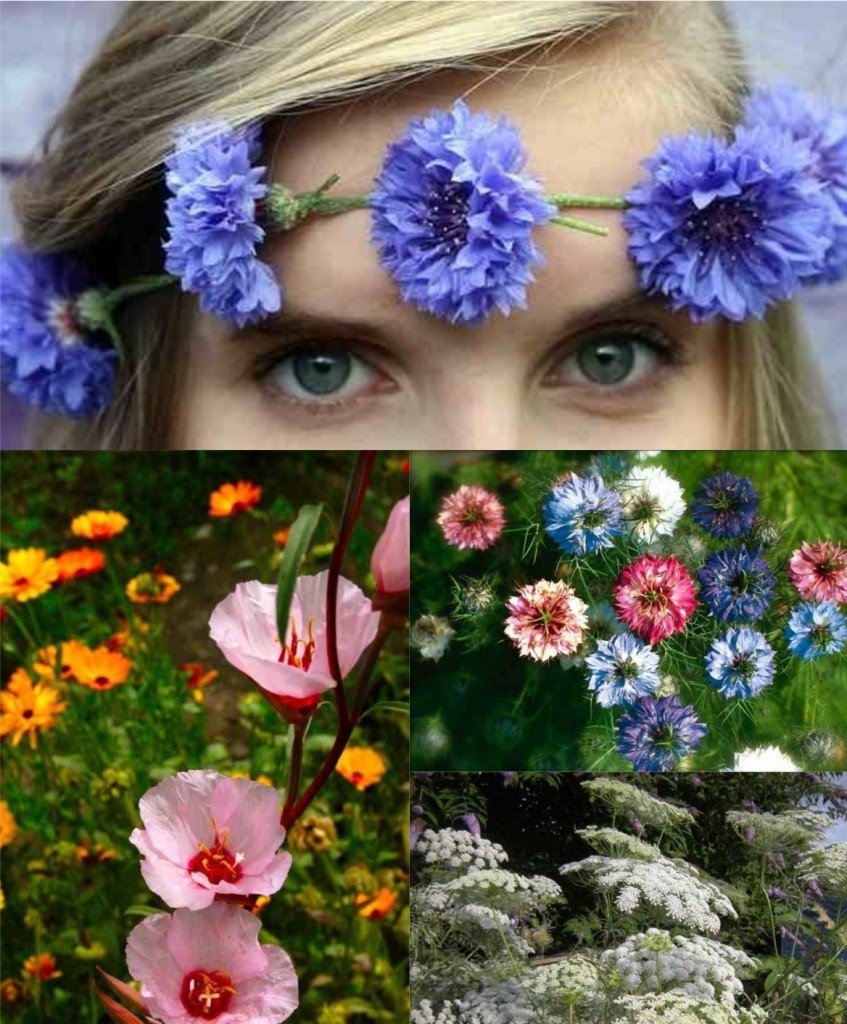 …Are you beginning to get the picture? This collection is double awesome with Cornish bells on..12 packets…FREE shipping and all for £18.72….you will have flowers that will keep coming all summer long from late June until the first sharp frosts,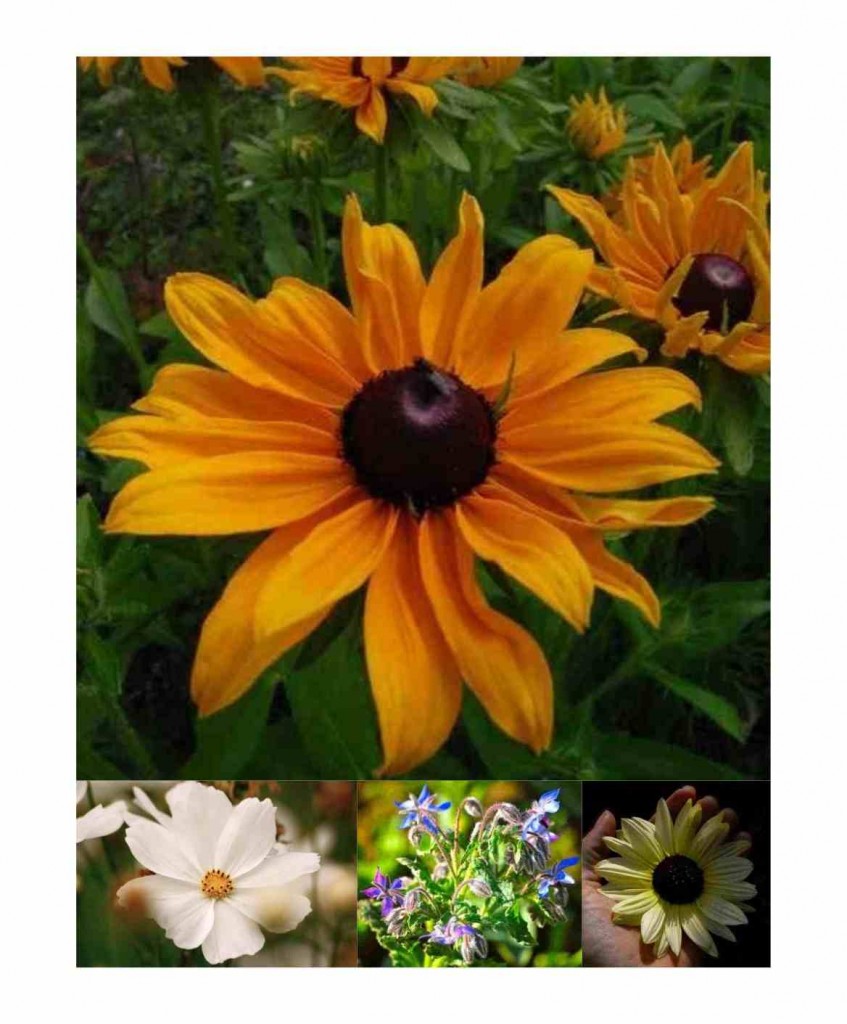 …go on….the bees will love you for it….AND you will have fresh cut flowers all summer…
Bee Friendly Flower Seed Collection.
Have fun one and all!
Kind regards
Benjamin Higgledy
PS The bees have asked it if isn't too much trouble could you click on one of the social networking buttons below….thank you kindly.