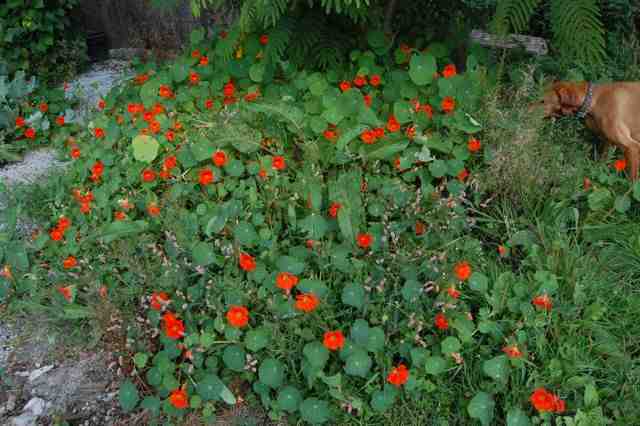 I have long grown Nasturtiums….but not for cutting….I just like their vibe, they are the flowery equivalent of Labradors….reliable and always cheery.
However…unlike Labradors I use them regularly in salads and pasta. The added pepper twang and lava hot flashes of colour have made my Carbonara the toast of North Cornwall. But up until now I have ignored the possibility of using them for floristry…I'm rubbish enough at the sport already without adding something so left field. Then I has a conversation with a lovely lass on Twitter who had been using the long trailing 'Climbing Nasturtiums' in her hand-tied bouquets and the proverbial penny dropped.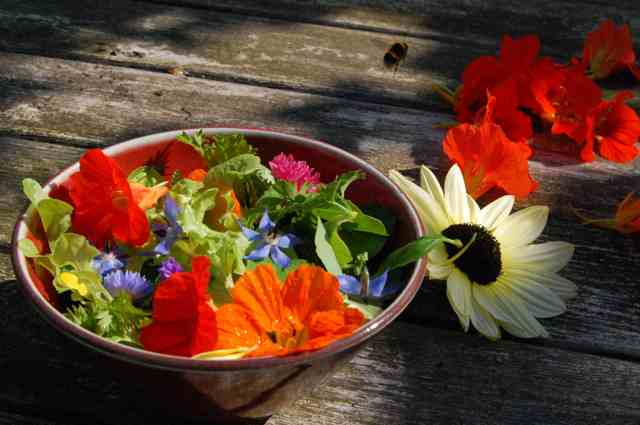 I can see how this could work to great effect and am looking forward to giving it a go this year. Nasturtiums are easy to grow and super prolific.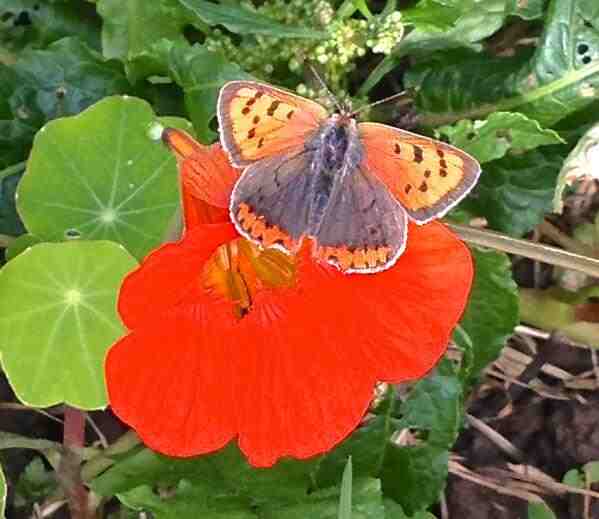 Certainly, in our patch in Cornwall, butterflies seem to love landing on Nasturtiums.
Some Nasturtium Growing Tips.
*Nasturtiums seem to prefer growing where they are sown rather than being transplanted from pots. I direct sow in April…but I usually get MUCH bigger plants from the ones that have self seeded the previous year.
*Make sure your bed is weed free before you sow.
*Sow about 2 cm deep and 30 cm apart. (I sow two seeds in the same spot then simply keep the strongest one and dispatch the weaker one.)
*Make sure the bed gets lots of sun.
*I favour the wonderful and warm reds of 'Scarlet Munchkin'….it is a climber (Or trailer) too….a wonderful variety.
Kind regards
Benjamin Higgledy.