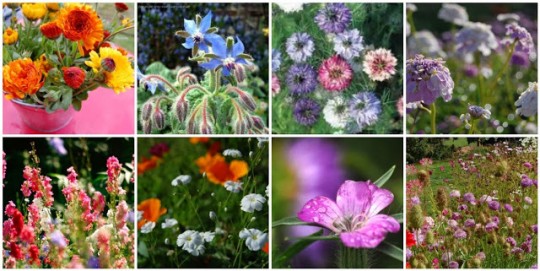 Growing your own flowers for cutting has a wonderful way of making you feel clever and smug….maybe sometimes even dipping into self importance…it's brilliant…I can't recommend it enough. When your neighbours have bought tired and gaudy supermarket flowers flown in by jetliner from Kenya, you can touch them on the shoulder…tip your head to one side and softly say, "Awwww I used to have to put up with rubbish like those before that handsome, eligible bachelor Benjamin Higgledy showed me how to grow my own beautiful flowers in the garden." ;)
Ten Top Tips To Get You Started.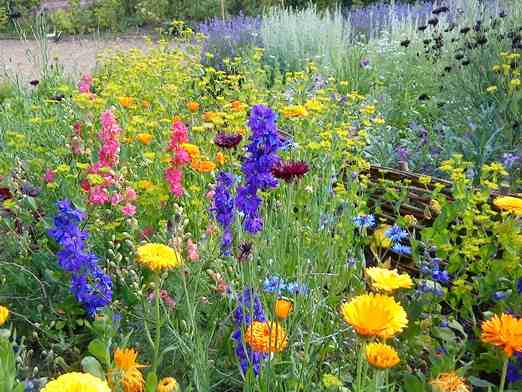 *Annual flowers are the best place to start this spring. There is a huge variety which you use for cutting. Spring sown flowers will take about twelve weeks to flower and they will keep producing flowers for you until the first sharp frosts of Autumn. With the range of annual flowers available you can have a totally different cutting patch year after year.
*Don't think you can create a cutting garden by skipping around the garden dressed as nun, broadcasting seeds and singing songs about kittens and brown paper parcels. It's easy…but not THAT easy.
*Prepare your ground. Keep things simple. The method I use is digging a bed that is three foot wide and as long as your space allows….make sure this ground is completely weed free and that the soil is broken down to a fine tilth.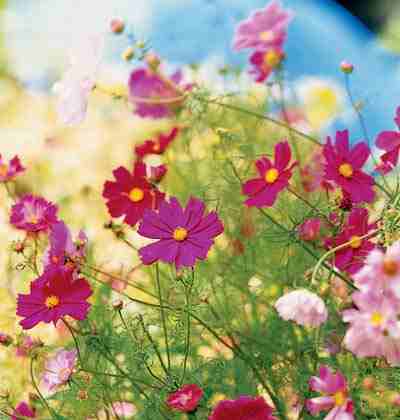 *Within this bed you can sow three straight lines (or drills as they are know in horti world) of your seeds. Don't bury your seeds too deeply…a light covering is all they need. Rather than water the bed after you have sown it is preferable to water it before…this stops your seeds from getting washed away.
*You can also sow seeds in pots and start them on a windowsill or in a greenhouse. These can be sown at the beginning of April. Then the young plants can be planted out six weeks later after the frosts have wobbled off up north…but you must ensure you have acclimatised your plants to the outside world first. To do this you can leave them outside during the day and bring them in at night…do this for at least a week.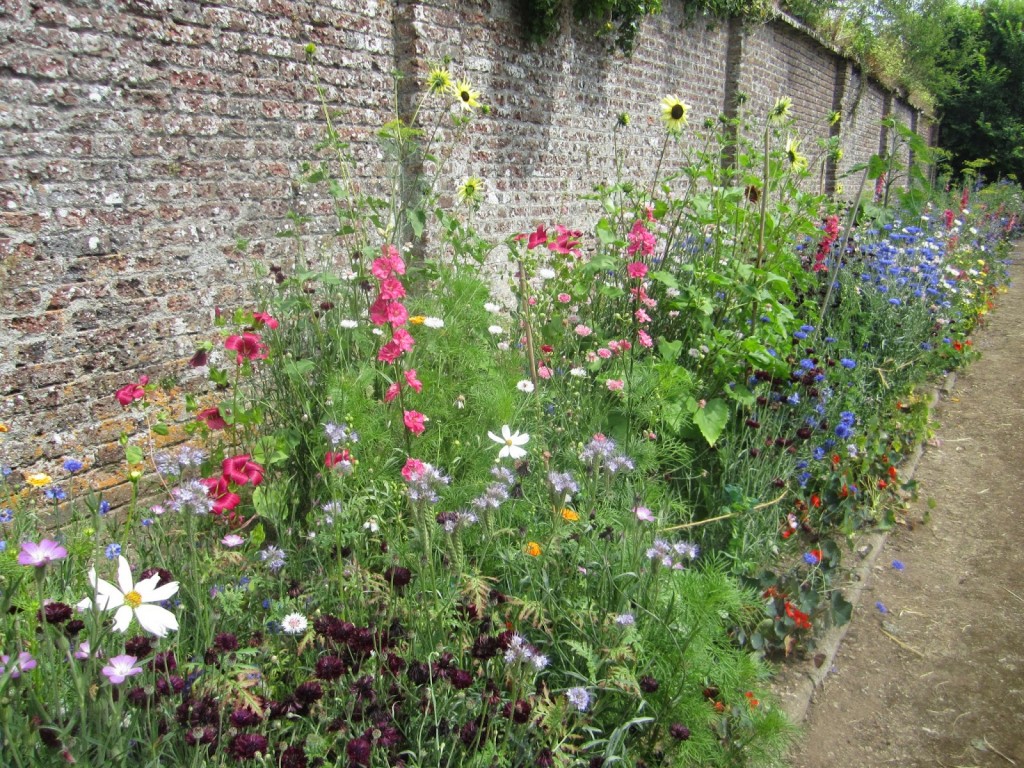 *In broad terms annual flowers are divided into two camps…Hardy and Half Hardy. Hardy annuals can take a light frost and can be sown outside when the soil has warmed up a little…mid April is usually good for most of the UK. Half Hardy annuals will throw a hissy fit if they meet with a frost…so either start them indoors or wait until May to sow them direct into the soil.
*Most annual flower seeds will start to show themselves two or three weeks after sowing. When they are about an inch or two big you want to thin them out to a spacing of a foot or a little less. If they are too crowded they will not perform so well.
*Hardy annuals in particular are flower making monsters…the more you harvest them the more flowers they will produce. If you only have a small space to grow in then I would recommend hardy annuals. (In my seed shop it clearly highlights which flowers are Hardy or Half hardy)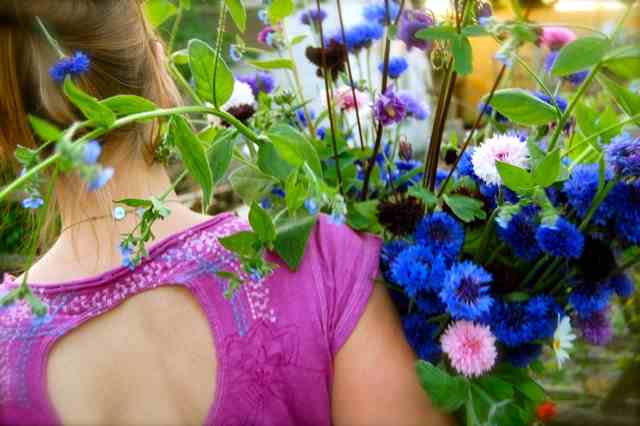 *Ten easy to grow annual flowers: Calendula, Nigella, Cornflowers, Godetia, Rudbeckia, Cosmos, Sweet Pea, Zinnia, California Poppy and Nicotiana.
*If you stay on top of any weeds that come through your cut flower growing adventure will be a happy one…I hope you give it a go. I can be found on Twitter @higgledygarden or on FB Higgledy Garden…and you can ask me anything you like…I'm a very open minded chap.
Kind regards
Benjamin Higgledy.