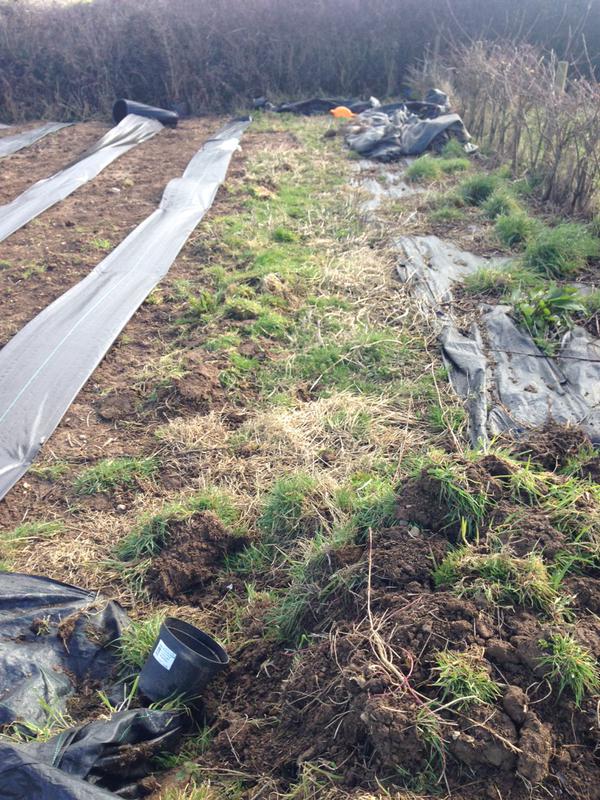 It's important not to work your soil too early…generally if it sticks to your tools then it's too wet and for a great deal of the UK the ground will still be frozen of course. Down here in Costa Del Cornwall it is just about OK…a little claggy but we are making a tentative start. We could leave it for three or four weeks but to be honest we're getting cabin fever and need to get started.
The Reverend Dougall and myself are turning a bereft allotment plot into a hopefully splendid cutting garden. It's full of nettle and docks…and rabbits. Everything is dug by hand…it's the best way…and the Reverend says it's good for the soul.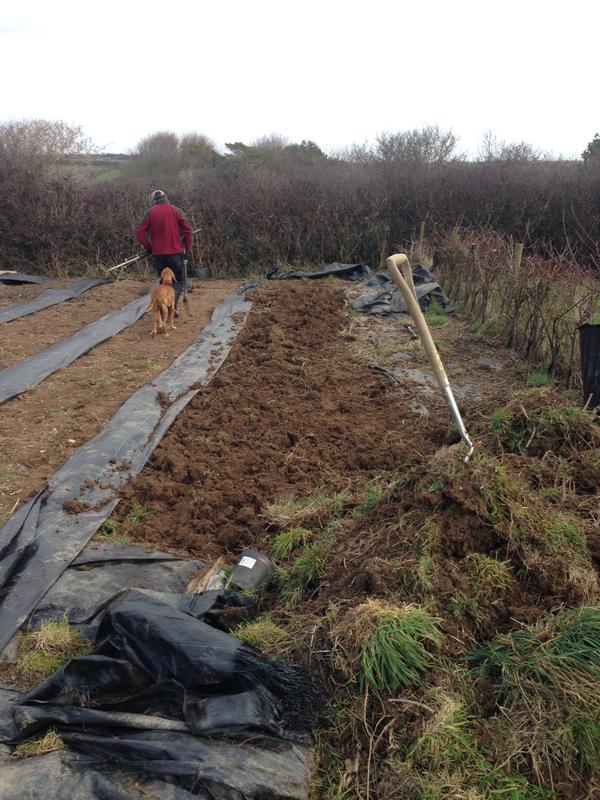 For the time being we are using weed fabric for the paths….a metre around the outside and half a metre for the central paths…the flowers will crowd the paths when they mature and the plot will look like a solid flower field…well…that's the plan.
The beds themselves are a metre wide…this will allow me to grow three rows each a foot apart….(yes I am mixing my metric and my imperial)
The way we prep are flower beds is really simple…we just fork them over to the depth of the fork blades (A spit)….no double digging for us. Then we break this soil down to a fine tilth by bashing the clods with the back of a heavy fork and then breaking them down further with a rake.
The soil is far to cold to be germinating seeds in the soil just yet…I don't need to check the temperature because I can see the the native weeds aren't germinating…we are probably two or three weeks off. (A general rule of thumb is not to sow outside until mid April)
…we will keep you posted…
Have a great Sunday.
Kind regards
Benjamin Higgledy