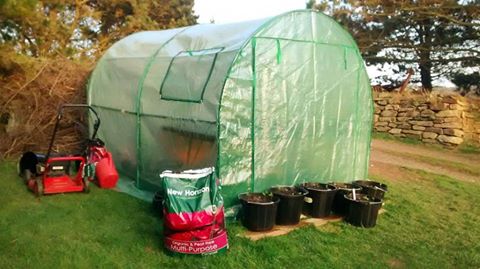 I'm rather partial to an equinox…damn fine things…we should have more of them. The day light hours have finally matched the dark hours…in the Higgledy Kingdom this means only one thing…SPRING!
Now…straight off the bat…I am in no way suggesting that you go out and start sowing everything you can get your hands on….far from it. Even down here in Costa Del Cornwall I'm not keen to sow directly into the soil for another three weeks or so…and I will keep space in the cutting garden to be sowing annuals right through May in order to have flowers late on into the Autumn.
However I am happy to start sowing up a few trays to get started. It's a tricky time of year for me as I'm busy with the day to day running of the finest flower seed emporium known to modern man…AND I'm busy getting the cutting garden ready. Happily being a well trained professional I can cope…so please don't worry yourselves.
If you don't live in Cornwall you wouldn't want to start sowing undercover until the beginning of April…in Scotland a couple of weeks later. Half hardy annuals are great things to get started in pots…they will throw a wobbly if they have to face a frost…so keeping them cosy in a greenhouse until mid May will avoid this….or you can sow them directly into the soil after you are sure the frosts are over in your area.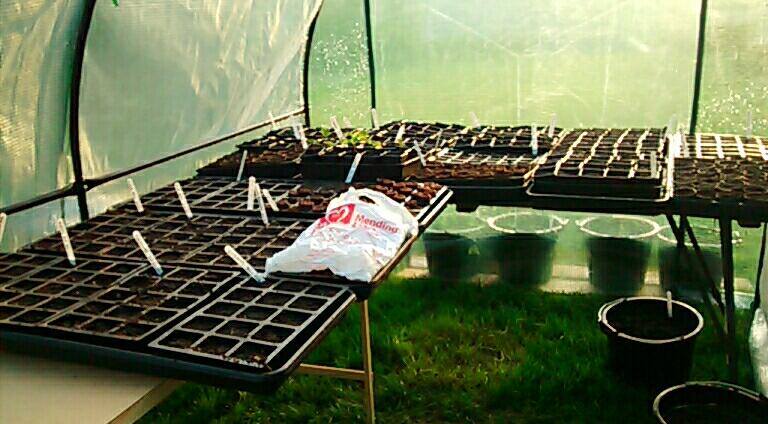 Flower seeds to sow undercover would include: Rudbeckia, Cosmos, Cleome, Snapdragon, Tithonia, Nicotiana, Aster, Dahlia (easy from seed despite what you may have heard.), Sunflowers (These are often labelled as being hardy which is pushing it frankly) Ipomea, Cobaea, Mina Lobata.
Having said that…I also sow a load of hardy annuals undercover too…as the years go on I am getting more keen on starting my plants off in the greenhouse.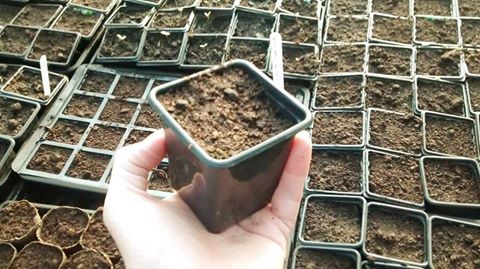 Flowers that loath root disturbance are better sown directly into the soil from mid April….these include Ammi majus, Ammi Visnaga, Larkspur, Nigella, Daucus Carota, Dill, Bupleurum, Amaranthus, Eschscholzia, and Gypsophila.
I use a simple system in the cutting gardens of Port Eliot…I direct sow into the soil the seeds in the list above… sowing the seed (mixed up) in straight rows a foot apart. Then four to six weeks later I thin the seedlings to 10 inches or so apart and I plug any gaps with plants that I have grown in the greenhouse. This gives a perfectly spaced meadow style cutting patch which would drive even the most balanced of us quite dizzy with the vapours.
Have a wonderful weekend.
Kind regards
Benjamin Higgledy