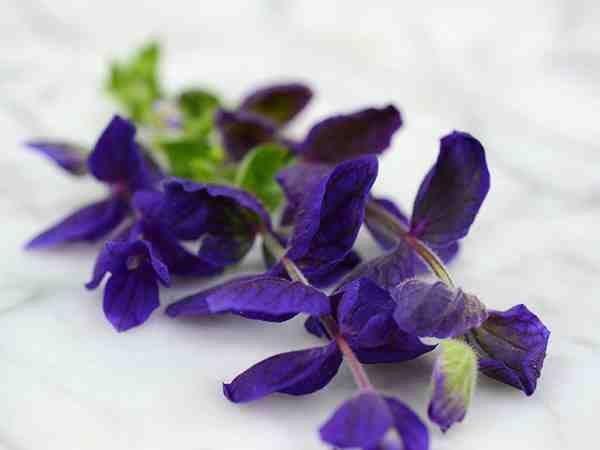 Having grown mixed coloured Salvia viridis in the past I have decided that blue is the most useful colour in the cutting patch and so this year the only Salvia I am growing is 'Blue Monday'. 'Blue Monday' has a long flowering period and will strut it's funky chicken from spring until Autumn.
I like to get a dozen or so started from Late March in pots in the greenhouse but they are seemingly quite delighted with being sown directly into the soil from mid April…the seedlings are hardy enough to take a frost…in milder climbs the seeds can be sown in Autumn for an earlier flowering the following spring.
Salvia viridis has a wonderful way of softening up an arrangement of flowers and they look mighty fine in the cutting patch to boot. I shall be growing heaps of the 'Blue Monday' for the cutting gardens at the Port Eliot estate this season in time for their wonderful festival at the end of July.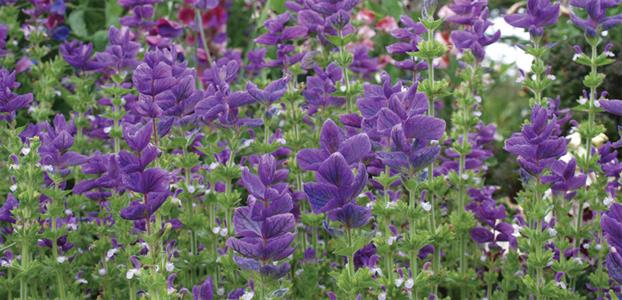 When I sow under cover I tend to drop two or three seeds into a 9cm square pot…and when the seedlings arrive I dispatch all but the best looking one….then grow on the little beauty for another four weeks or so before planting out after hardening off. I space plants to about 10 inches.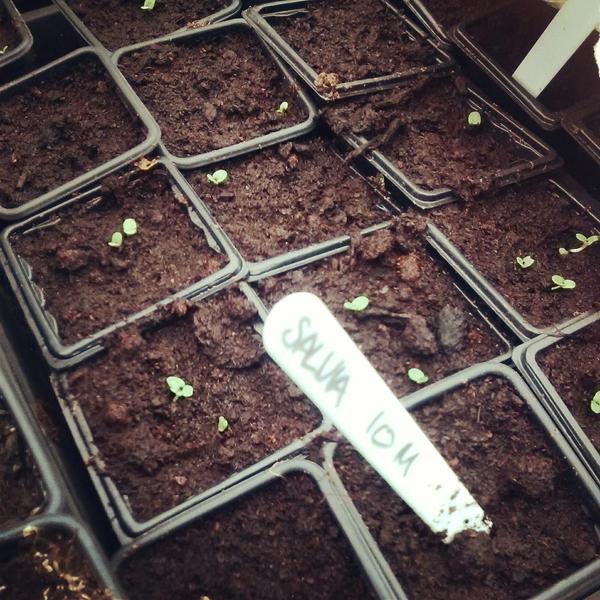 Many folk like to dry Salvia…I have never tried…but I'm going to give it a go this season and try it with my Helichrysum….that's how rock and roll we are down here in Cornwall.
Salvia viridis is a non nonsense old fashioned classic…summer wouldn't be the same without it.
Kind regards
Benjamin Higgledy.