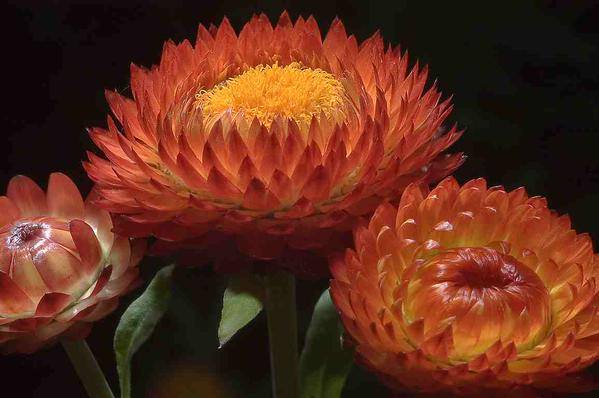 I spied some Helichrysum 'Copperhead' in the front garden of a Cornish village late last summer…sadly my photos looked like had been taken by a disinterested dolphin. This will be my first season of growing it for myself…I usually put off adding new varieties into the shop until I have grown them…but I am confident that this creature will be a great performer.
Helichrysum is a no fuss plant…either sow up in pots at the beginning of April or start them outside in mid April…they can take a light frost. They are at their most contented in a sunny position and should flower about twelve weeks from a spring sowing.
I haven't tried sowing Helichrysum in Autumn but I suspect unless you live in the freezing Hinterland you should be ok. My packets have roughly 250 seeds in…this is loads…so hold some seed back for spring.
'Copperhead' will keep flowering well into the Autumn…and it's colour blends perfectly with the season. Helichrysum are created almost 'ready dried' and will last all winter. I hang a large bunch upside down in the kitchen and visitors make a mental note to themselves that I am a chap of exquisite taste.
Kindest regards
Benjamin Higgledy.