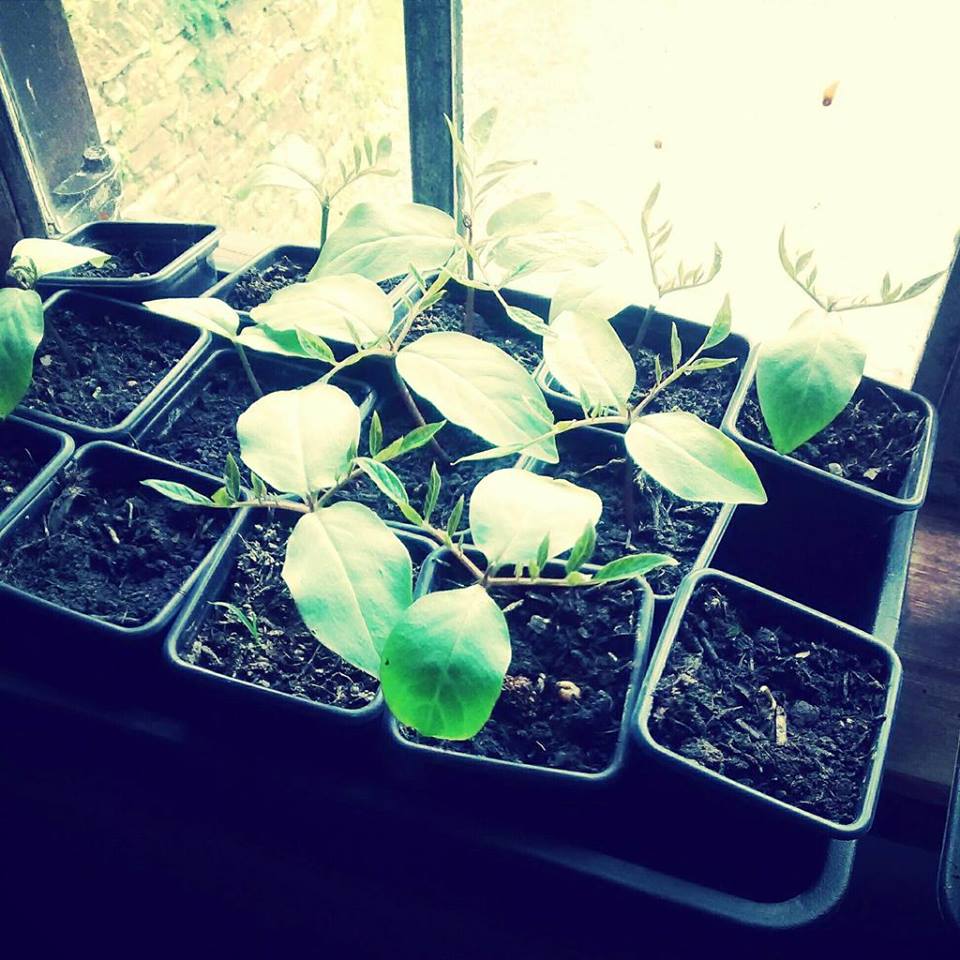 Cobaea scandens is relatively rare in the British gardens despite being easy enough to grow and spectacularly splendiferous. This annual climber (..well…tender perennial) will cover a large area if grown in the right position.
Cobaea like a little heat to get them started I have discovered…this is easily achieved on a sunny windowsill. Sow seeds on their edge just below the surface of your compost. I like to sow into 9 cm square pots. They MUST be carefully hardened off before planting out after the frosts have finished frostifiying. If you sow later than mid April the season may not be long enough for them to flower…especially if you live north of the border…(The Tamar River.)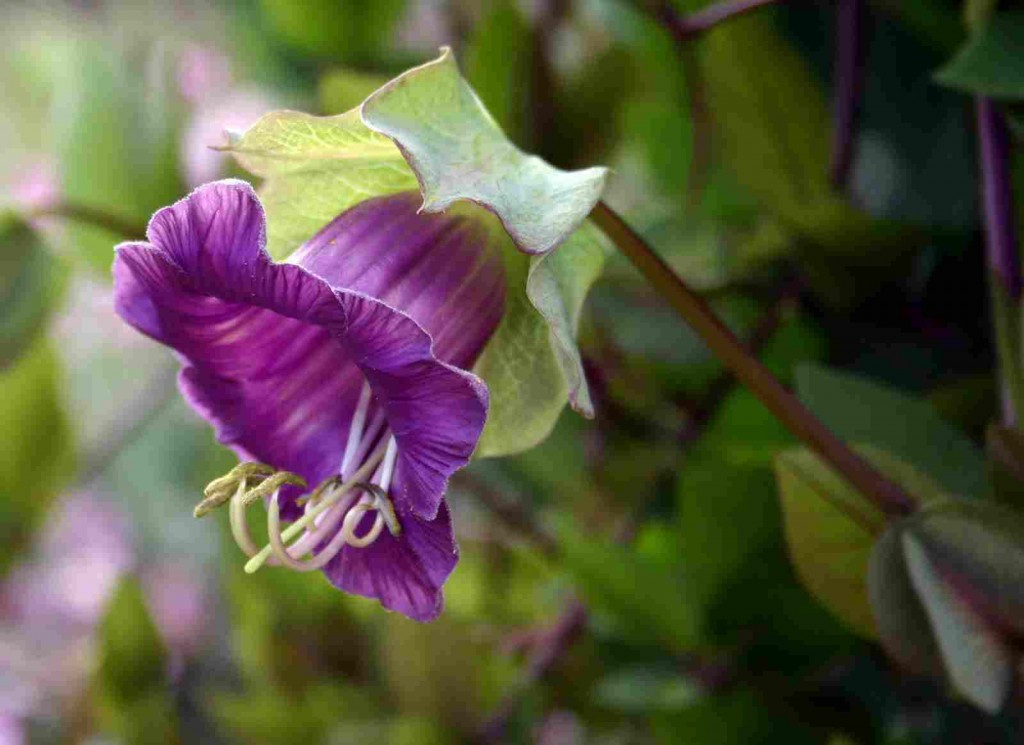 Cobaea will need support….trellis is good….as is taught, strong wire….these chaps can climb up to 20 ft in a summer.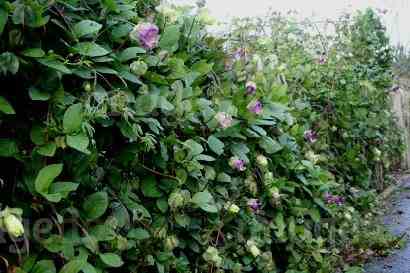 Inventive florists can do wonders with Cobaea scandens….frankly I need to up my game on the floristry side of things but nonetheless I will always have this plant in a sheltered part of the Higgledy Garden….it rocks.
I will keep you posted as to how these plants fair over the season.
I sell Cobaea Scandens seeds at £1.95 for 10 seeds.
Kind regards
Benjamin Higgeldy.