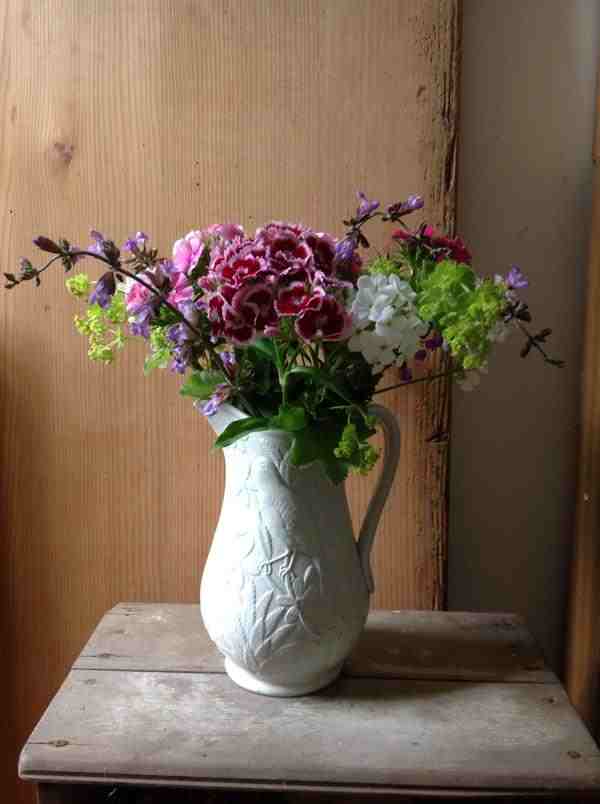 If you are into this whole cut flower growing game, may I suggest you consider treating yourself to a handsome and dedicated biennials bed. Biennial flowers will be the first to give you blooms in the early spring…my Wallflowers 'Cloth Of Gold' started flowering in March this year…this early splodge of colour gives one a glorious  respite from that disreputable old toad we have come to know as winter.
Many Biennials are flowers that our Grandparents would have known well…but who lost favour over the last couple of decades, victims of an ever increasing clamour for instant gratification. Foxgloves, Sweet Williams and Honesty were exchanged for petrol station Gerberas…Wallflowers, Icelandic Poppies and Hesperis were paved over, their  place taken by over made up supermarket bunches that loiter in the foyer like cheap hotel prostitutes.
These commercial harlots masquerade as flowers but I carry no truck with them…I'd rather take a little time…do a little loafing…feel the sun stretch out on my back when I sow up my beds…what's the rush. We need to take a leaf out of the Caramel rabbit's book.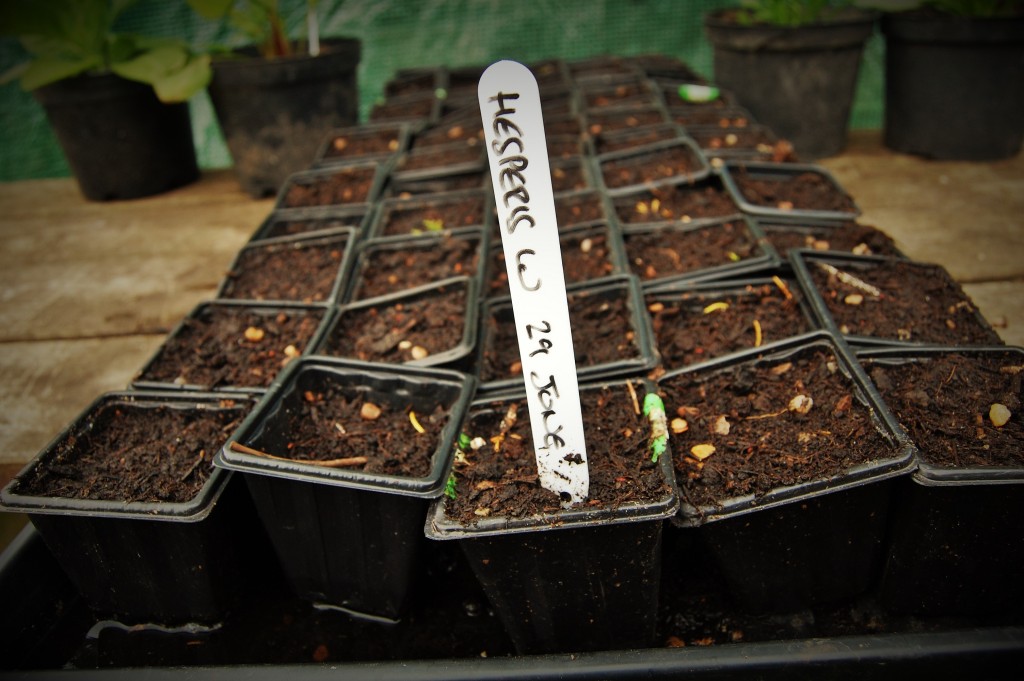 Biennials are generally sown in June and July (though many growers sow throughout August too) and they will flower the following spring. If you are short on bed space it is worth bearing in mind that if you sow in pots (as in the photo above) you can plant out your seedlings in mid September in beds that held your annual flowers…this way the bed is in constant use.
It seems every season I make more room for biennials…they are sturdy beasts and are very productive to boot…even from my humble 8 ft by 3 ft Sweet William patch I have more blooms than I know what to do with. I have been dropping bunch after bunch at the old folks home…they love them…and it makes me feel smug and deserving….everyone's a winner.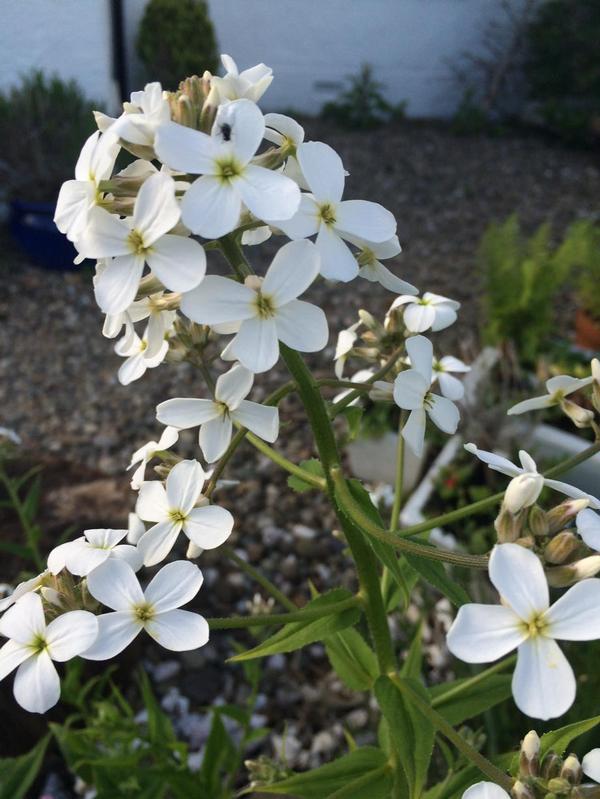 The Higgledy Biennials Collection has 20% discount on the collective price of 11 varieties…it also comes with FREE shipping…which is jolly nice isn't it?
Kind regards
Benjamin Higgledy
Related posts:
Ten Reasons Why You Should Have A Dedicated Biennials Patch.
How To Grow Honesty From Seed.