This is the best creamy white Sweet Pea that is available…they look like they've been painted into your cutting patch by holidaying Dutch masters. The flowers are regular and reliable and throw themselves at you with good straight stems, making them idea for the vase. …and yes….they have good scent too….blooms mature to a wonderful shade of Ivory.
I grew all my Sweet Peas in builder's buckets (Full of soil based compost) this year and they all did fantastically well…you just have to remember to keep them well watered in the dry spells as they are thirsty little critters.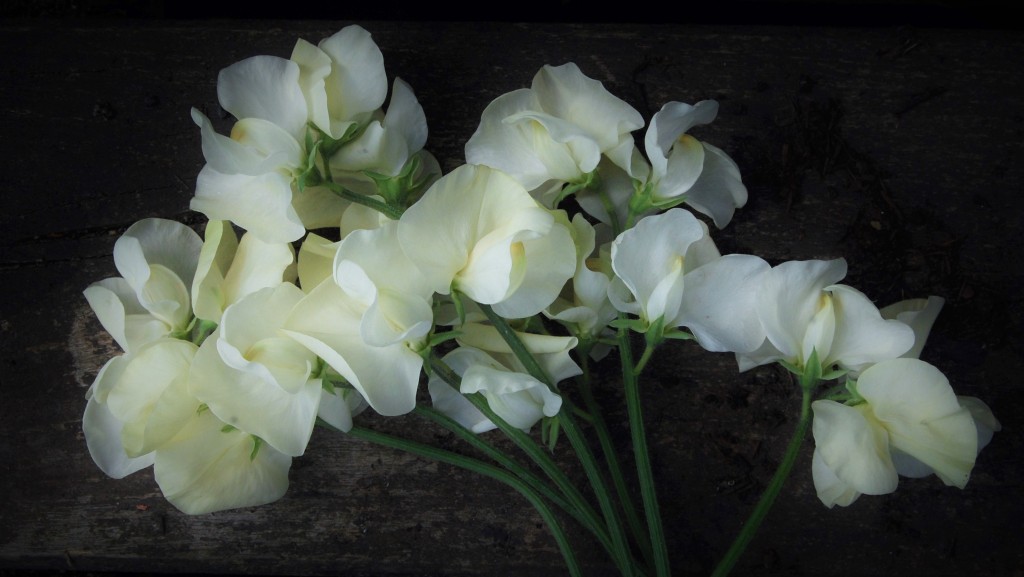 'Jilly' was judged to be in the top three Sweet Peas grown by members of the Sweet Pea Society of Great Britain.
One can sow Sweet Peas in autumn as well as spring…I seem to always forget in autumn…I am experimenting this season by sowing some in early June…they seem to be doing rather well thus far…I shall of course keep you posted on how the little darlings are progressing.
I sell Sweet Pea 'Jilly' in the Higgledy Seed Shop at £2.60 for 20 seeds. 'Jilly' is also in my 'Sweet Pea Collection'.
Tinkerty Tonk!
Benjamin Higgledy