Why Sow Hardy Annuals In Late Summer & Autumn?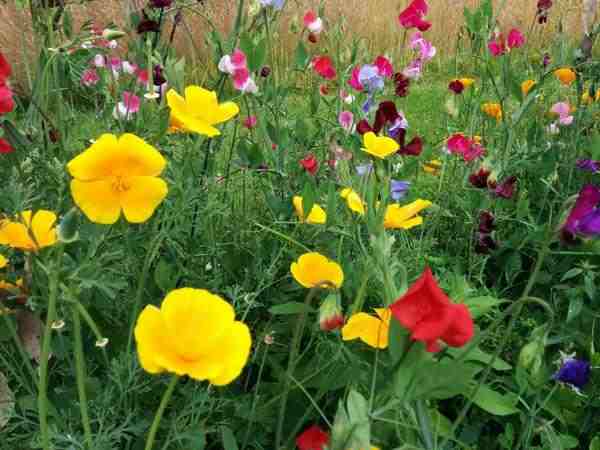 A late summer or early autumn sowing of your hardy annual flower seeds can produce exceptional results the following year. Seedlings grow to a few inches high and then the tops become dormant over the winter, whereas their roots are kicking down into the still warm soil and gently expanding the root ball over the season. In spring time the plant already has the system in place to rocket upward as soon as the soil warms up and the sun starts to shine again. This produces much stronger and more abundant plants which will flower earlier than their spring sown brothers and sisters.
Whilst this is all fine and dandy…there are of course lots of variables and late summer/early autumn sowing can produce mixed results…it's a good idea to keep some seeds back for a spring sowing.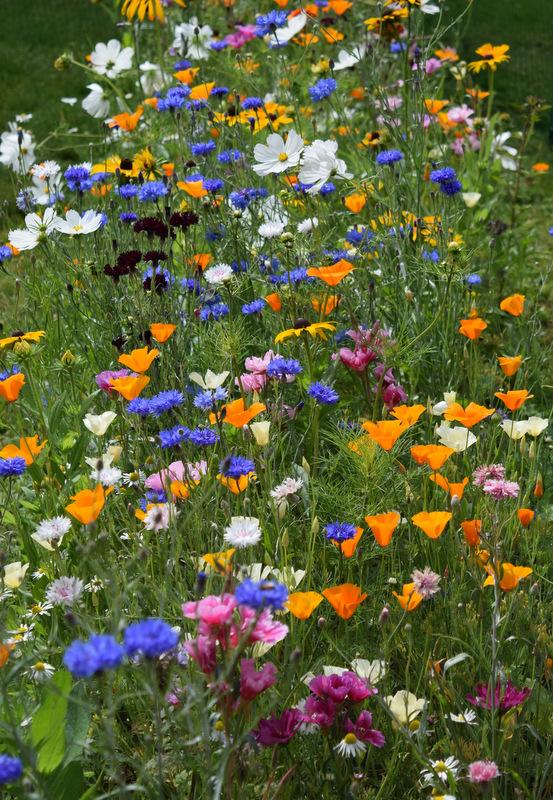 One of the challenges is sowing into a somewhat small window of opportunity….let's steal a phrase from NASA and call this window 'The Goldilocks Zone'. The Goldilocks Zone is the period of time that you can sow your seeds that isn't so early that your annuals will try to flower that same year…but not so late that the seeds refuse to germinate. (Seeds that don't germinate may of course germinate in the spring.)
In previous posts in previous years I have suggested The Goldilocks Zone is from about the 7th September until 7th October. Whilst this has worked for me, I now have much more data from my Twitter and Facebook chums and of course my customers up and down these Sceptred Isles. My present feeling is that for folk up beyond the borders we can safely start The Goldilocks Zone from the middle of August and for the vast majority of England and Wales we can start the Zone from the end of August. We would only encounter challenges if we had an Indian Summer that ran on through October.
NOTE: The above dates refer to direct sowing straight into the soil….if you prefer to sow into pots and over winter your plants in a greenhouse then add about three weeks.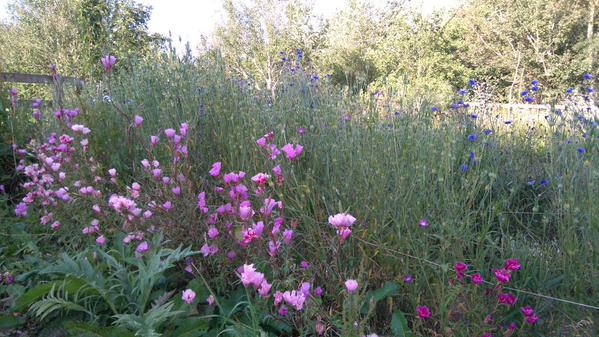 I was having a Twitter chat this morning to @flowerpotpolly of the wonderful Mill Pond Flower Farm. Paula's flower farm sits in the borders. On her farm Paula uses both direct and indoor sown methods….sowing outdoors in the last couple of weeks of August and in the polytunnel toward the end of September. The indoor seedlings are hardened off for ten days and planted out at the end of march.
Further down this way in South Gloucestershire we find the flower farm and social enterprise 'Organic Blooms'…these folk are heroes of mine…they are HOT HOT HOT at what they do….having a chat with them earlier in the year I was surprised to discover they never ever direct sow their flower seeds…and instead start everything in the polytunnel…even the flowers that don't like root disturbance. I forget what time of year they sow their autumn annuals undercover but I suspect it is late September. I will find out and update the post. You can find Organic Blooms on Twitter….well worth a follow.
The beds in the Higgledy cutting patch are three feet wide and have three rows of flowers, each a foot apart…most plants are spaced roughly a hand span apart in each row.
When sowing up the bed and make a SHALLOW drill with a stick….just a scratch really….then I water this BEFORE thinly sowing the seeds…then cover LIGHTLY with soil.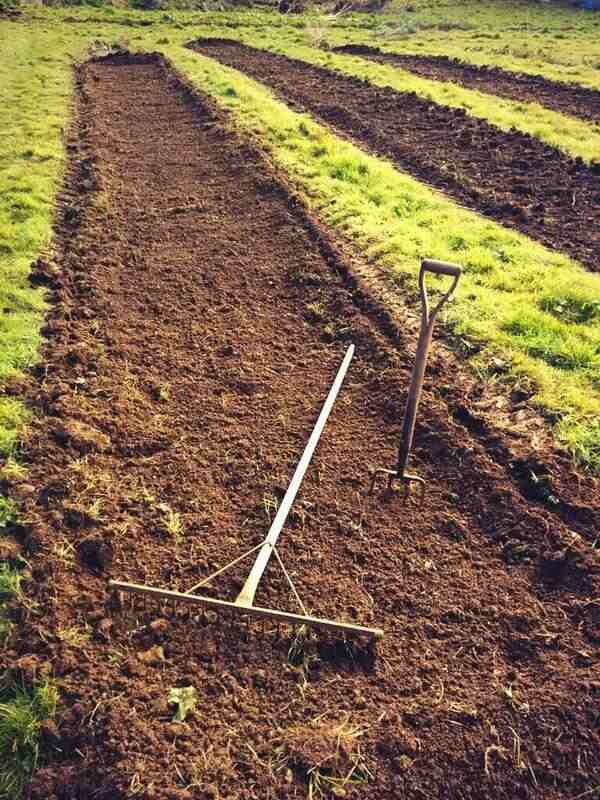 Leave the bed to do it's thing over the winter and then thin out the plants in Spring.
Keep on top of any weeds:
TOP TIP: If you prepare your beds a couple of weeks before sowing you can hoe off the first flush of weeds just before you sow…don't hoe too deeply or you will bring more weed seed to the surface…bashing this first wave of weeds will make your life considerably easier.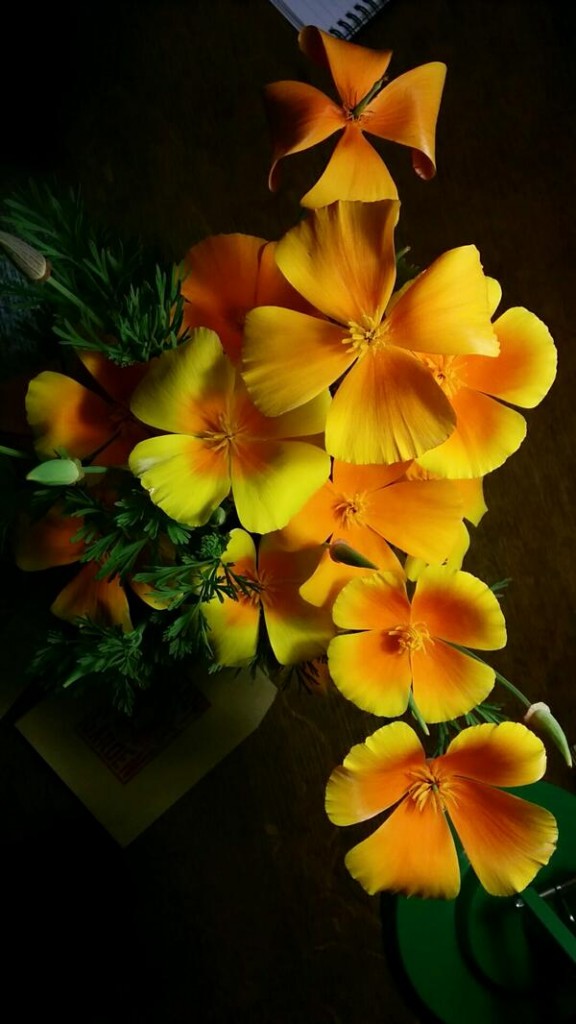 Which Are The Best Hardy Annual Flowers To Sow In Late Summer & Early Autumn?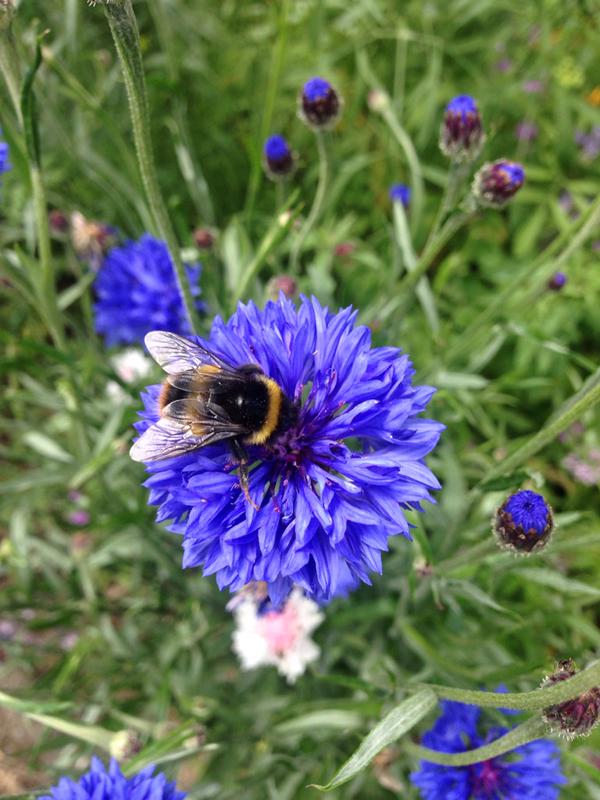 …this rabble is a good place to start: (All of these of course can be found in The Higgledy Garden Seed Shop.)
*Ammi Majus or Visnaga
*Calendula
*Cornflowers
*Corncockle
*Bupleurum
*Gypsophila.
*Orlaya
*Salvia viridia
*Nigella.
*Godetia.
*Larkspur.
*Candytuft, 'Crown'
*Eschscholzia. Californian Poppy.
*Scabiosa.
*Borage
*Phacelia
*Cerinthe
*Sweet Peas
*Dill 'Mammoth'
FAQ: Dear Higgers, Can you sort us out a discounted deal on a collection of seeds I can sow in late summer and early autumn please?…….I'll be your best mate….
…well….as you asked so nicely….click over to: 'Seeds To Sow In Late Summer & Early Autumn', where you will find I have knocked off 25% (in fact just over 25% and rounded it to a score) for 14 packets which includes free shipping.
Kindest regards
Benjamin Higgledy and his troop of juggling monkeys.