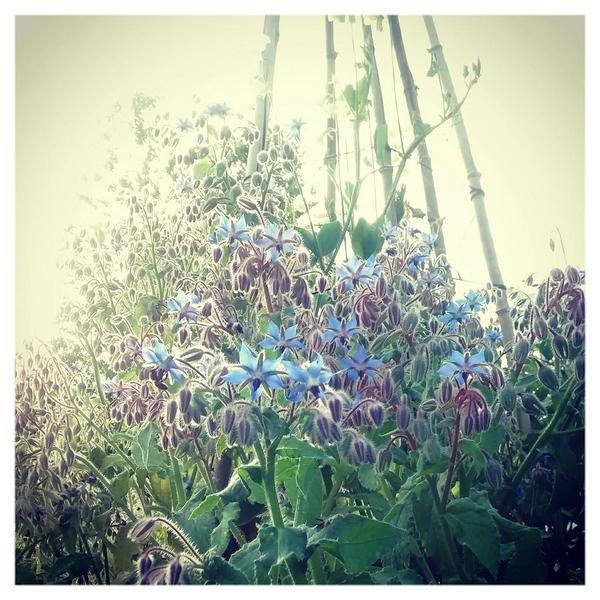 I was reticent to give Borage any space in my cutting garden..I knew what a beastly and troublesome cad he can become if left to self seed. However…we got to know each other and have become good friends. The bright blue, star shaped flowers seem to attract bees from all over the northern hemisphere to my plot down here in soggy Cornwall and in the vase Borage not only adds great colour and form but also gives a good base through which you can thread, poke and winkle your other flower stems into.
Growing Borage From Seed.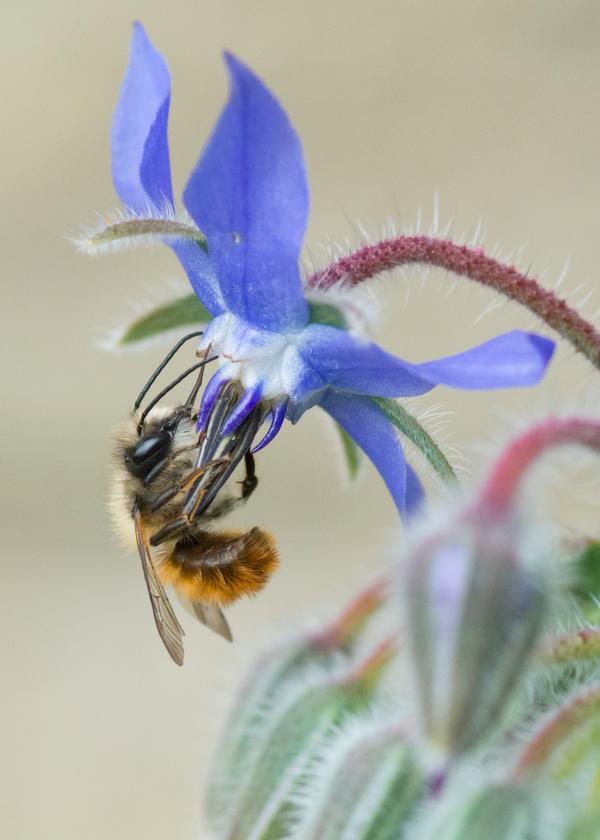 ..frankly it's very difficult not to grow Borage if you have some seeds…they are probably the easiest seeds to grow that I stock in the shop. Just cover them lightly with soil and give them a water…let them get on with it….space plants to about a foot apart.
Sow seeds in either early September or April….Borage is a hardy annual and laughs in the face of frost. Sow in pots if that is your fancy…
The Higgledy Garden Seed Shop.
Back in the days of old…it was the Christian crusaders who brought Borage back from Syria after they had finished fighting the native people over who had the best invisible friend….they would steep their wine in Borage before battle, believing it gave them courage. (In fact the word Borage is probably a derivative of courage)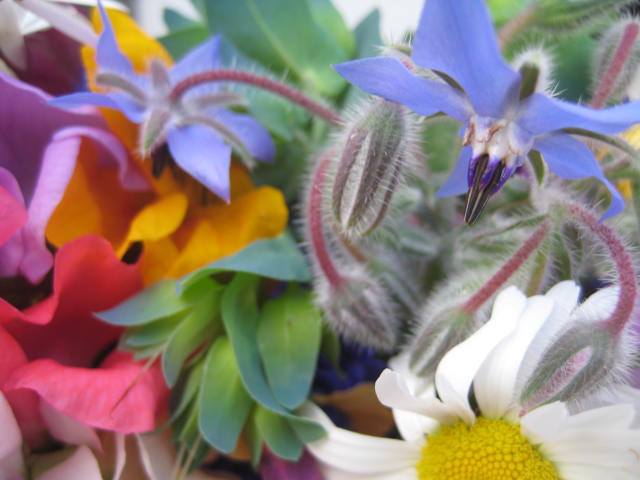 Young Borage leaves are edible and can be treated like spinach…the flowers are also edible…you may have seen that middle class folk can't help but throw Borage at glasses of Pimms…this is hard wired into their brains…it comes from generations of training and breeding.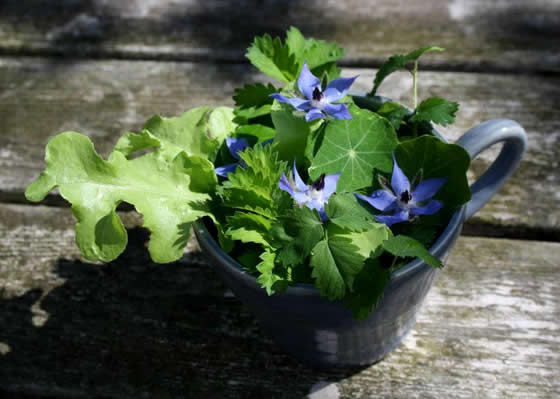 If you don't want your Borage all over the garden, it's best to cut down the plants before they set seed…they compost down very well…and I imagine they are packed full of nitrogen as they have long tap roots…..but I may have made that up in my head.
Kind regards
Benjamin Higgledy
Related posts you may be able to put up with:
Growing Godetia From A Late Summer Sowing.
Larkspur From Seed…a guide for the confused.
Why you should sow up a cutting patch bed in late summer/autumn.