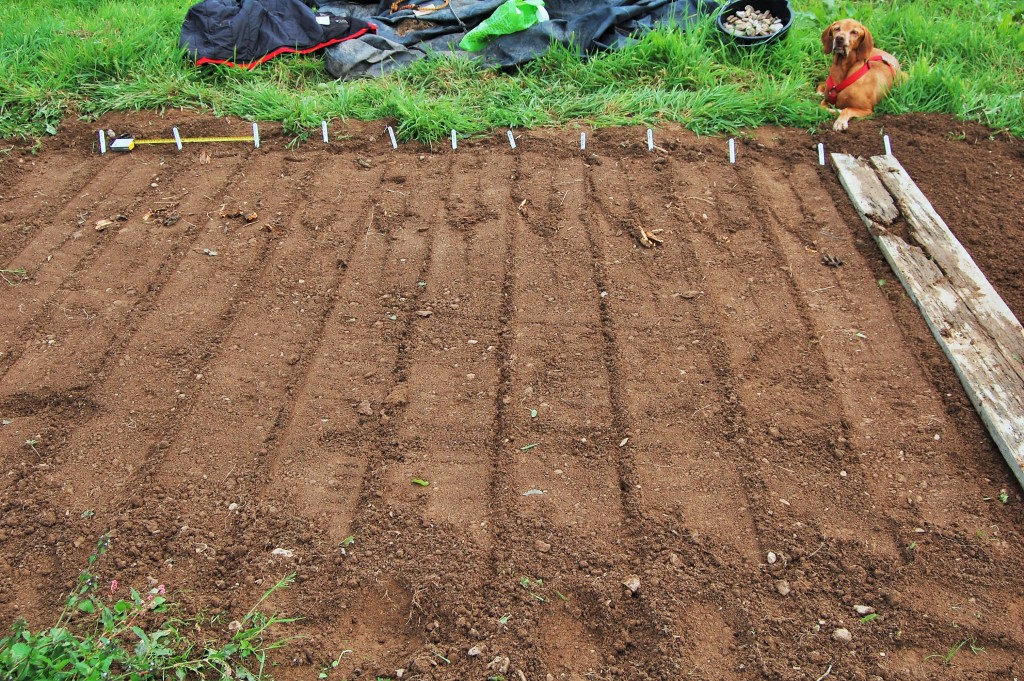 The best thing about Autumn sowing is that it makes you feel ahead of the game…and just a little bit smug with it. Today I have been sowing  my 'Seeds To Sow In Autumn Collection'.
As an experiment I am sowing half the collection now…and I shall sow the other half on the equinox of the 21st, in three weeks time and see how they both fair.
The photo above only shows half of the bed…the full length is about 25 feet….the autumn seed collection will EASILY fill this space. 25 feet x 7 feet. (Roughly 2 meters x 8 meters)
I used an old scaffolding board to mark out my rows….which are a foot apart. Please note my cut flower beds are usually all three foot wide…with three rows going down the full length of the bed. This bed is seven foot wide and so I have chosen to run the rows across the bed….let it never be said I am stuck in my ways. I have also kept these rows as single varieties…usually I mix my rows to create a meadow style cutting patch….this autumn I seem to have come over all German…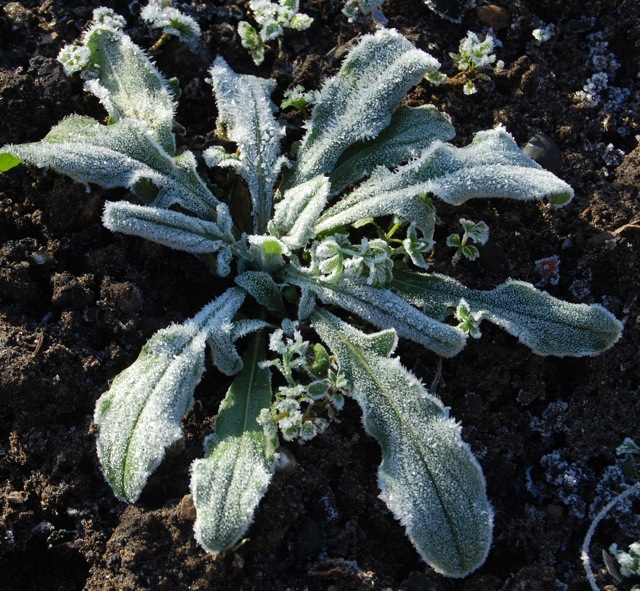 These Autumn sown seeds should flower a month earlier than spring sown ones and also be much stronger and bigger plants that will provide more blooms….they will however 'go over' before the spring sown chaps have quite run out of steam.
I shall post updates on how the bed is getting along through the autumn….I know….you must be on the edge of your seats…
Kind regards
Benjamin Higgeldy
Related posts:
Five Swimmingly Good Reasons To Sow Up A Flower Bed In Autumn.
Guide To Autumn Sowing Of Hardy Annuals.
List of flower seeds you can sow in early autumn.