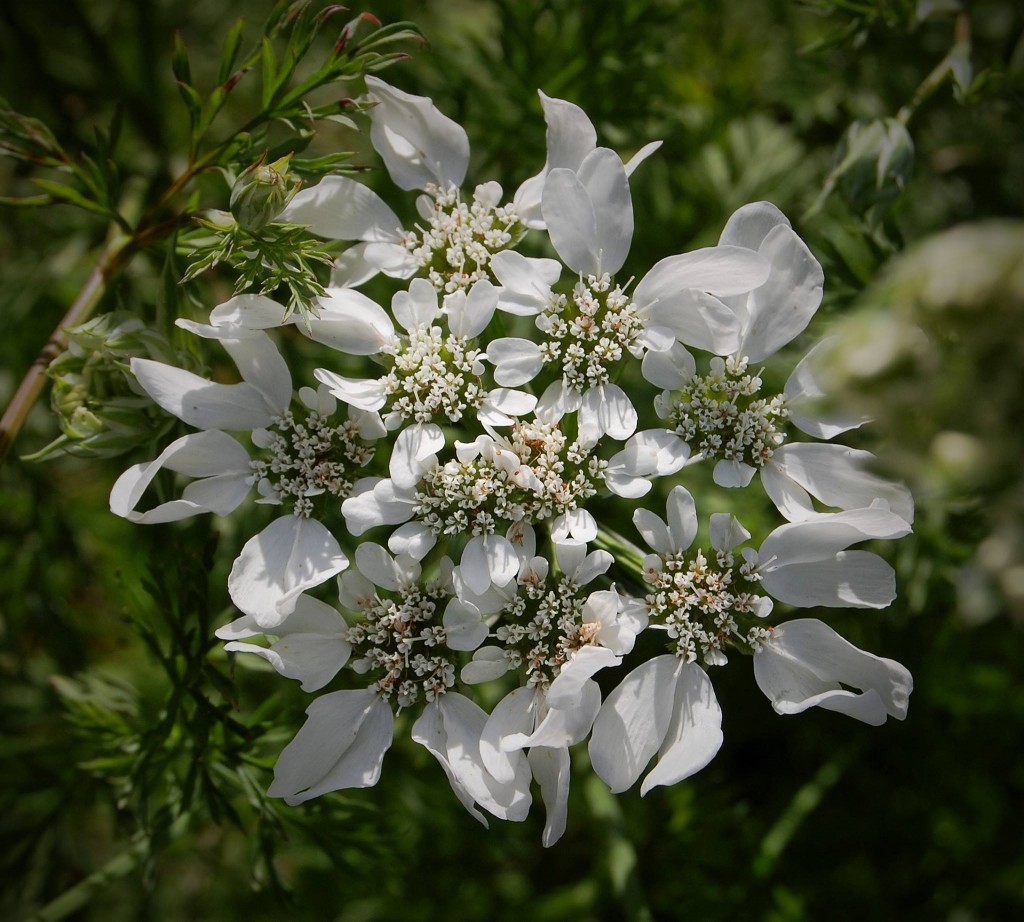 The mighty Orlaya grandiflora  is a handsome beastie. This season I had some growing in my bucket garden and they loved being grown in compost.
I now sell far too many Orlaya seeds for me to harvest all my own seeds and I source them from my contact in France…let's call her Madam Cholet…Madam Cholet's seeds are top quality but they ain't cheap. Consequently I have to charge a fair bit for them (Though no more than my competitors of course!)
Once you have grown your own Orlaya you needn't buy any more seeds as you can harvest your own. It's simple to tell when the seeds are ready as they come away really easily in your hand.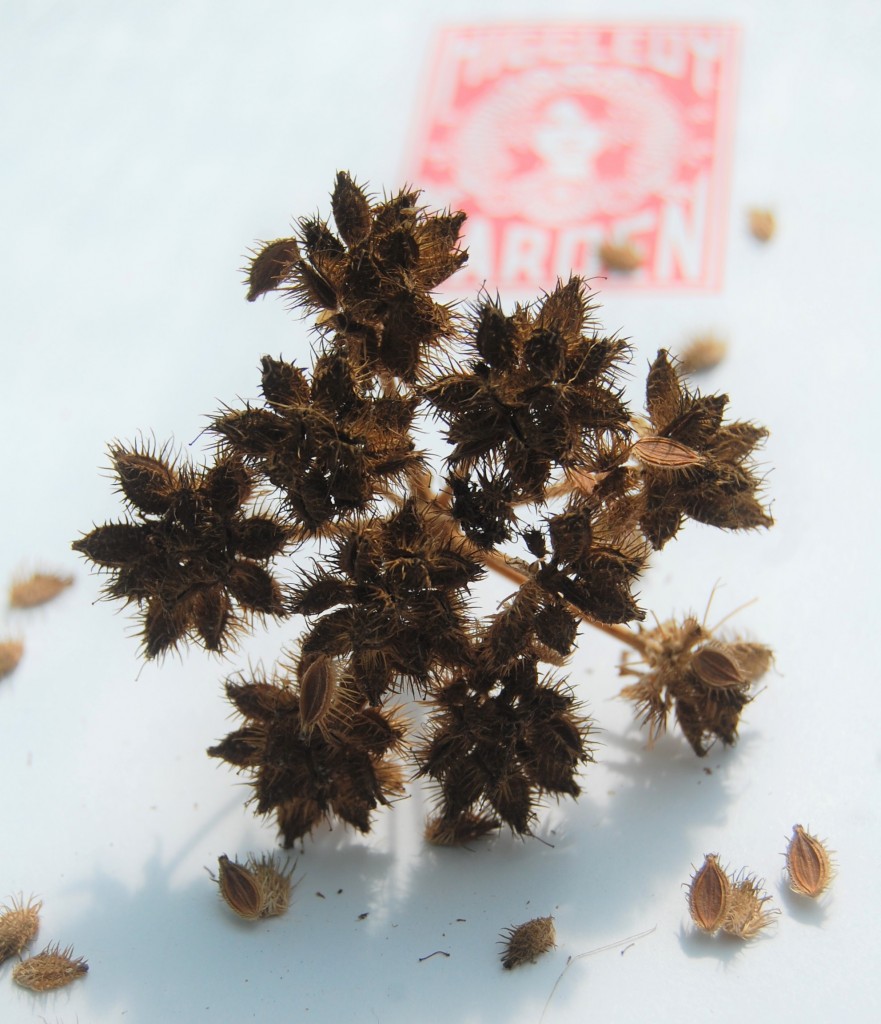 Orlaya is a hardy annual and as such can be sown now or in spring…I tend to do both…the spring ones will flower later and for longer. This year I am sowing my autumn sown Orlaya into pots and I shall be overwintering them….somewhere….my garden tunnel blew away in the storm yesterday….grrrrrrr!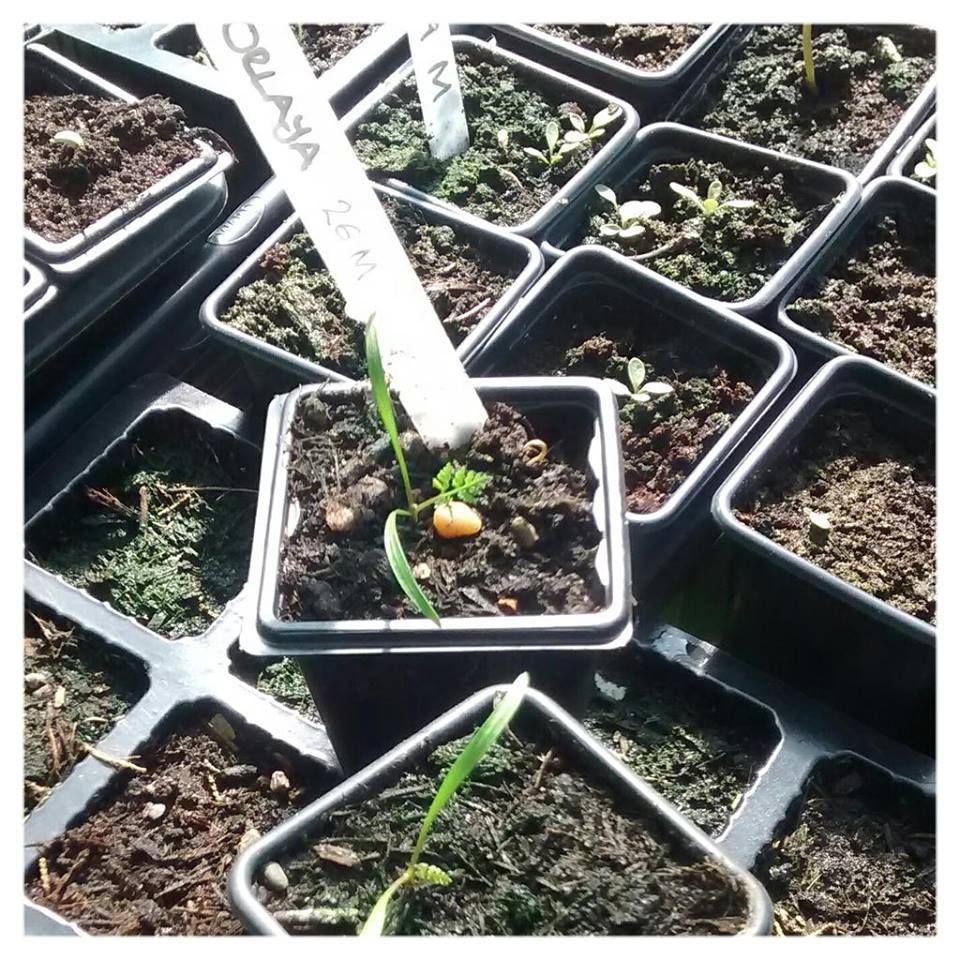 I no longer make any direct sowings into the soil beyond the equinox of the 23rd September…it just doesn't seem too work for me, but I am happy to sow into pots in the tunnel (ex) until early October.
Kind regards
Benjamin Higgledy
Related post: Orlaya with Cornflowers and Salvia.